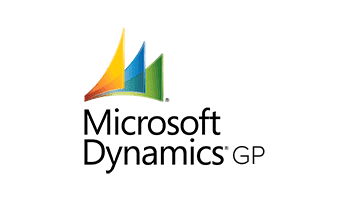 12 Best
Microsoft Dynamics GP

ERP Software Alternatives
Microsoft Dynamics GP formerly called Great Plains software helps to deliver comprehensive business management functionality that is out of the box from operations management and financial management to human resource management and manufacturing. It connects different moving parts of your organization and gives you better visibility into your business and control over what's going on in the business.
Being a very good ERP Alternatives, Microsoft Dynamics GP is a financial accounting system designed to meet the requirements of small to midsize businesses. This ERP was originally developed by North Dakota-based Great Plains Software and was acquired by Microsoft in 2001. It is an ERP program or enterprise resource management that helps businesses manage the back-end operations such as accounting that keeps it running on a daily basis.
Why do we choose Microsoft Dynamics GP?
It is a business management software that has been used to leverage .NET frameworks and Microsoft Windows. A Dynamics GP ERP System can be deployed onsite or hosted for a monthly fee. The company and its partners provide online training and support benefits to its users and also integrate naturally with another popular Microsoft product like Power BI. Microsoft's powerful, cutting-edge business intelligence platform (Power BI) can help GP users get more out of their business data by helping visualize key information, and offering AI-fueled guidance on next steps and areas where efficiency could be improved.

Features & Functions
General Ledger
Journal Entries
Tags / Dimensions
Audit Trail
Accounts Receivable
Invoice Customization
Collections Automation
Accounts Payable
Other Functionality
Inventory Reporting
Multi-Entity / Consolidation
Reconciliations
Reporting & Analytics
Financial Statements
Custom Reporting
Dashboards
Platform
Customization
User, Role, and Access Management
Integration
Data Import and Export Tools
Pros
Ease of Use
User friendly
Versatile ERP system
Cons
The disadvantage of this software is based on user preference except for the fact that it is more expensive than other ERP software
Price
In Microsoft Dynamics GP Users have the choice of purchasing licenses upfront or paying a monthly subscription fee.
Starter Pack: $5,000 for 3 concurrent users
Additional Full Users: $3,000 each
Additional Limited Users: $600 each (read-only access)
Self-Serve Users: $60 each
A one-time Optional fee
Extended Pack: $10,000
Customization Pack: $6,000
Extended Human Resources & Payroll Pack: $7,000