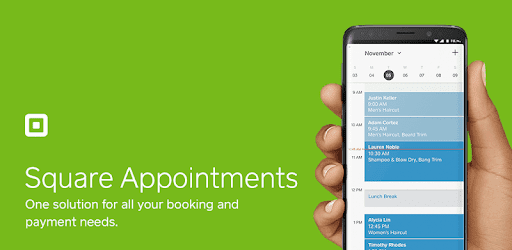 12 Best
Square Appointments

Salon Software Alternatives
Square Appointments is an All-in-One Salon Software that has everything you require to successfully run your business from anywhere around the world. It creates an online booking platform, a point of sale that tracks customer details, and a secure, fast payments system that's easy for you and your client/customers all in one place.
Software is absolutely free for individuals and really affordable for teams. The android application offers 24/7 automatic appointment reminders, seamless payment processing, online booking, and no-show protection.
This software is ideal for any beauty business like nail salons, personal training, beauty salons, spas, barbershops, hair salons, health, and wellness, etc.
Square Appointments is more than just a calendar management system, it is a powerful appointment scheduling system that turns your device into an appointment-scheduling powerhouse, mobile point-of-sale, and payment processing all in one place.
It enables professionals to generate leads, manage bookings, accept payments, and appointments with its cloud-based appointment management solution. The solution is packaged to suit the retailer's needs of all sizes in different service industries.
Customers can book appointments on the go using Square Appointments for single or multiple locations. However, the solution allows users to review their calendars from any mobile device and customers to make prepayments for scheduled appointments and plan the day accordingly.
Square Appointments enable clients/customers to make credit cards and payments. The solution allows trainers to make notes while servicing clients for future reference and also sends automated notifications to clients for appointment due dates via text message or email.
This Salon Management Software is easily integrated with QuickBooks, Square Point of Sale, and Xero.
Make marketers run loyalty programs and promotions for existing and potential clients.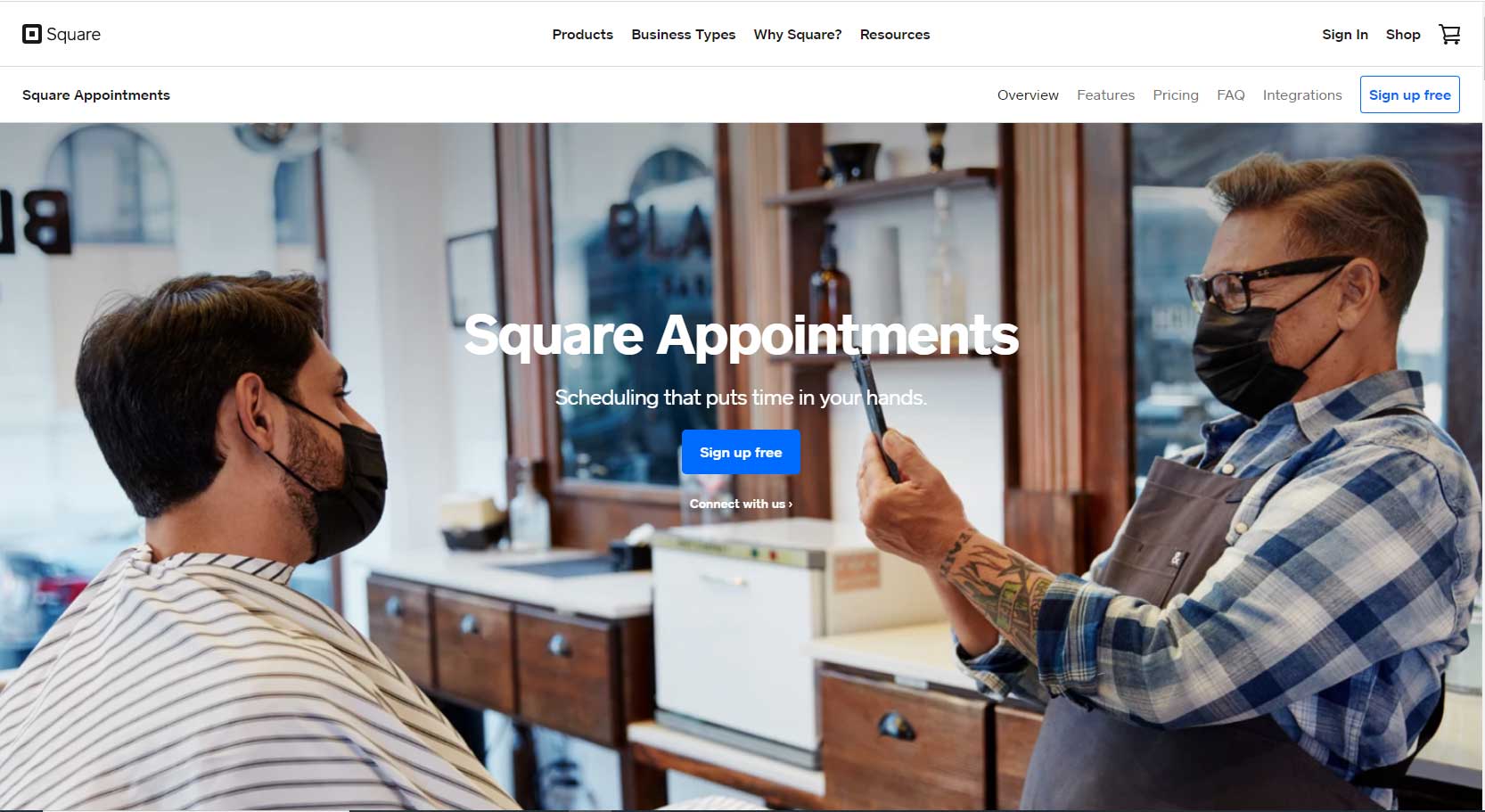 Key Features:
Provides free online booking website
Provides 24/7 service which allows customers to find and book your services online.
Allows you to choose the layout, colors, and pages that give the client/customers the best first impression.
Automated text reminders and email
Send automated text reminders and email to customers via SMS and/or email
Allows Google Calendar sync
Cancellation policy and no-show fees
Allows resource booking
Website integration which allows customers to book directly from your website by adding the booking widget, compatible with sites powered by WordPress, Squarespace, Wix, etc
Allows Multiple locations and multiple time zones
Use 24/7 Square Assistant (Automated Messaging Tool) that replies to your clients on your behalf to confirm, cancel or reschedule appointments
Pros:
Easy to set up and use
It is elegant and user friendly
Its price is affordable
Seamless integration with square payment
Cons:
It is not compatible with all website
Fewer customization feature
Price:
This software allows a 2.5% + 10¢ in-person processing fee, also it is free for one staff.
$50 per month for 2-5 staff.
$90 per month for 6-10 staff.
For 11 or more staff require you to contact square appointment sales for more information.
Square Appointments is scheduling software that gives clients and customers access to book their appointment online and know when you are available.
It allows you to easily attract new business and keep your schedule open even while you are done for the day.