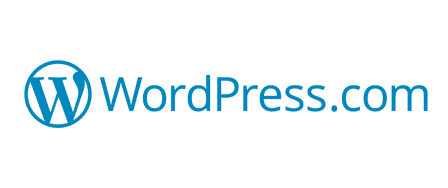 10 Best
WordPress

Website Builders Alternatives
WordPress Website Builder offers its users the best experience in website building and content management. And you can get free web hosting and a domain for free. But there are a lot of WordPress alternatives that you can consider
For those who are into an online business, WordPress allows e-commerce website creation. In addition, with WordPress resources, you can create your logo, generate a business name, and more. Other interesting features include Google apps, plugins, as well as multiple themes.
Whether you are creating a personal or business website you can use WordPress. The good thing is that you don't have to be good at coding.  With various professional themes, you can create a good website of your choice. With WordPress, you don't need a professional designer when using WordPress.
Your site built with WordPress can be turned into a store easily and enjoy the benefits of e-commerce.
However, WordPress has its limitations that might challenge. As much as it offers basics features, if you want to access advanced features, you may need to upgrade your subscription.
Premium subscriptions always come with better features that make your site more competitive. For instance, services such as advanced SEO, premium themes, live chat support are not available in cheaper plans. You may need to upgrade to get more features that make your site outstanding.
For WordPress alternatives, check the list below;