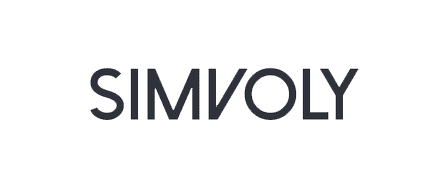 10 Best
Simvoly

Website Builders Alternatives
Simvoly Website Builder offers its users a good experience in web development through the use of easy tools. For instance, some features include CRM, e-commerce, booking and appointments, funnels, and more. The drag and drop system makes it easy for web developers to create a website of choice. More so, Simvoly is a funnel builder, and it also offers email marketing tools. However, with all these advantages, you can always look around to get more Simvoly alternatives.
As highlighted above, the Simvoly website builder site makes it easy to stay in touch with your customers. Tags, segmentation, CRM, are some of the tools that improve customer engagement.
Your site can also be integrated with useful apps and tools such as Google Analytics, PayPal, GetResponse, and many others.
In addition, you get modern theme designs to choose from. The blog site has more useful information that can be helpful when building a site. Their academy videos are also useful and educative.
The pricing plans are competitive, but you will have to pay more to access various features. You can get a 14-day trial period to sample the Simvoly functionality and other things. Simvoly is still new in the website building industry, and it offers basic features.
If you want more Simvoly alternatives, you can browse below.
Premium Plans
$12/m – Personal
$24/m – Business Most Popular
$59/m – Growth+
$129/m – Pro