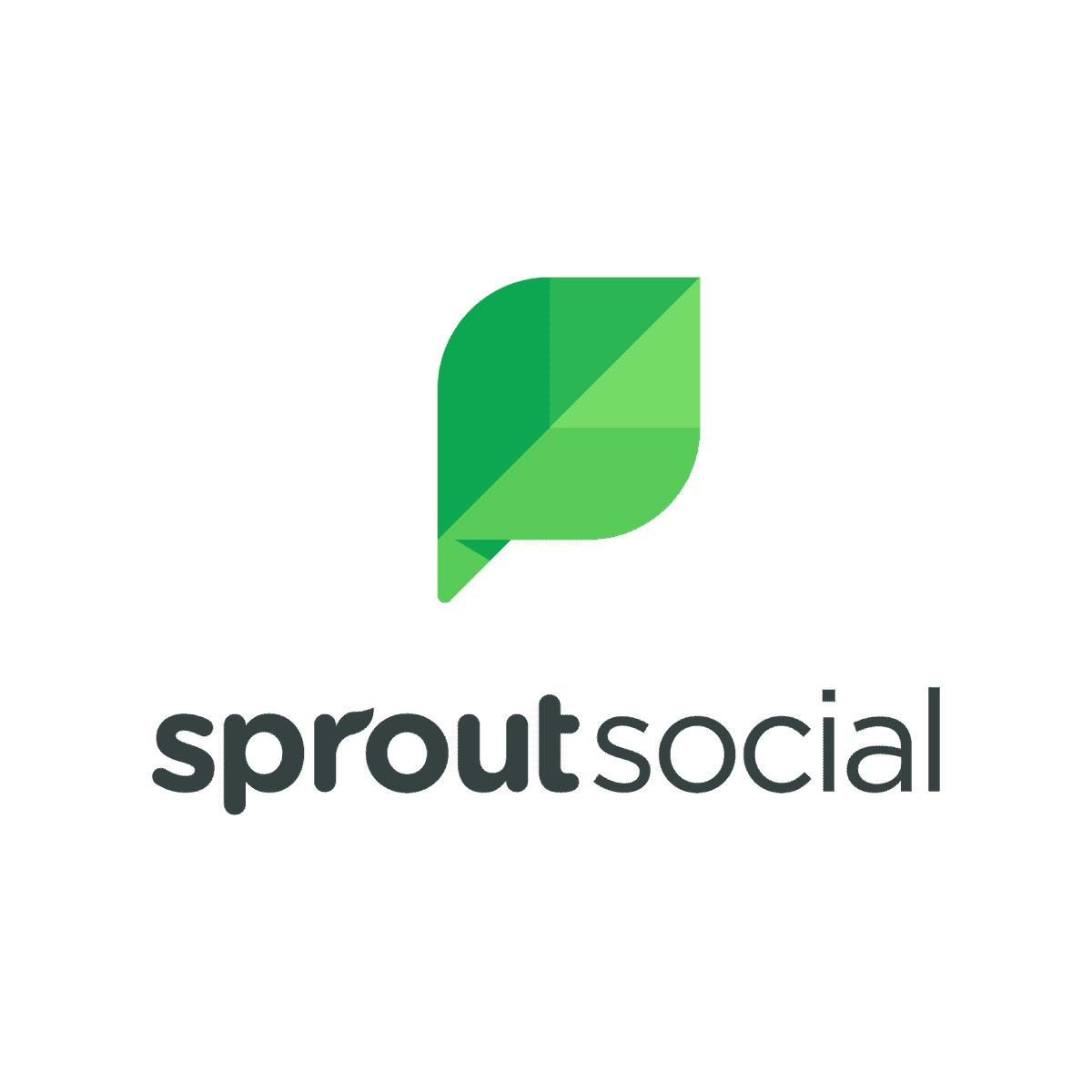 Sprout Social Pricing, Features & User Reviews
Introduction
"Today, Social Means Business." – Sprout Social
Social media managers assist their organizations in handling their social media accounts while keeping track of engagement, customers' performance, analytics, and more.
Management of social media is an art in itself. It involves more creative tasks such as creating posts, content research, and the inclusion of other interactive and creative elements in terms of language, design theme, and more.
You can't be effective in any digital marketing strategy without effective handling of your social accounts. And, trust me, that's a hell of a lot of work than it may seem to be!
For some, social media handling could be just checking their FB posts. In contrast, for others, it's a task involving the management of various social media handles, i.e., LinkedIn, Instagram, Facebook, Pinterest, and more at the same time.
If you're a beginner and just began your career in this field independently, then we'd like to advise you to manually manage the social accounts. Once you grow your business and client base, you can then shift to automated tools like Sprout Social, the one we'll review in this post.
Also, if you're an enterprise, agency, or small business, it may not be feasible, productive, or even profitable for you to lead without any supportive tool.
This post comprises a full-fledged review of Sprout Social, a recognized social media management platform used by millions of entities and startups across the globe.
So, stay tuned until the end to reveal the critical functionalities of Sprout Social along with the usage procedure and user reviews!
What is Sprout Social?
Sprout Social is a paid social media management platform mainly designed to manage the social of three types of businesses. Those three kinds of businesses are enterprises, small businesses, and agencies.
This tool can be used as an email marketing tool for any size and type of business. Also, it serves various industries such as travel & hospitality, retail, computer & software, and higher education.
To get started with Sprout Social, you need to connect all your social media accounts to get an interactive experience for engagement, publishing, scheduling, analytics, listening, and employee advocacy all in one platform.
How To Use Sprout Social?
This tool offers you an easy navigational user interface with Smart Inbox, Feeds, and a seamless team collaboration experience. And you can also create chatbots with Sprout Social for unique and quick marketing experiences.
With chatbots, it's easy to resolve customer issues quickly and avoid the wastage of time in repetitive conversations.
The first step in using this tool is to get your account set up and launch the platform. The account creation process of Sprout Social is relatively easy with the corresponding step-by-step instructions from the platform itself.
To get its 30-day free trial, click here! After you sign up, the next step is to connect all your social accounts. After that, it's effortless to link your Pinterest, Facebook, Twitter, Instagram, and LinkedIn page with Sprout Social.
It's quite effortless to invite teammates to collaborate within the platform easily. Also, there are specific integrations you can enjoy within Sprout Social, such as Zendesk, UserVoice, HubSpot, etc.
And, as you're all set up with your account, knowing how to use Sprout Social could not be rocket science then. This social media management tool quickly guides you via its interactive and informative dashboard.
Key Features
Let's understand the key functionalities of this awesome Social Media Management & Email Marketing Tool through its specific use cases!
One of its primary aspects is 360-degree social media management. It contains easy-to-use publishing, reporting, and scheduling tools to focus on formulating insights-driven social strategies.
With its Smart Inbox, you can manage all social accounts' conversations in one place. As a result, it further helps build strong customer relationships. You can also collect reports to check for your team's overall insights and performance metrics.
The data and intelligence aspect of this tool consists of Analytics and Social Listening. It helps you gain an all-inclusive view across owned and earned data.
Social amplification means having the potential to reach your target audience and not just publishing the content and sitting as it is! With the advocacy features of this tool, you can explore publishing and analytics tools to boost awareness, maximize reach, and optimize engagement.
Do you want to get your social life into the limelight? Then, here's the perfect feature with Sprout Social! With its commerce aspect, you can easily view its product highlights, get tailored assistance, increase social ROI, and help customers quickly with improved response time synced with inline order information.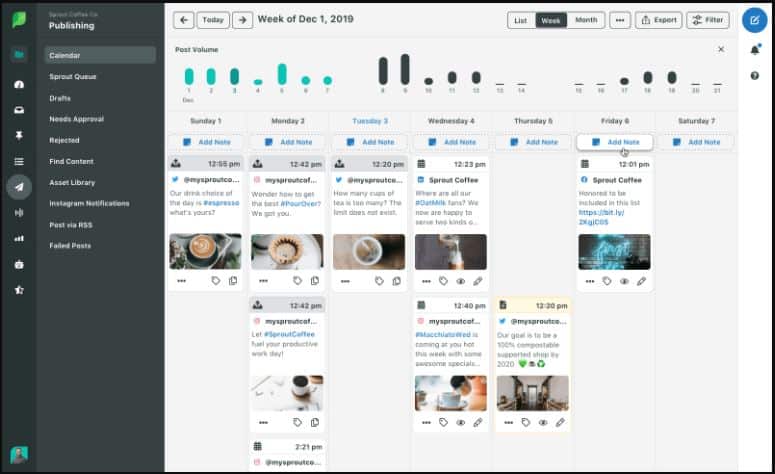 Sprout Social User Reviews
"Sprout Social is an ideal choice for small-to-midsize businesses (as long as they can afford it). While teams can use Sprout Social to manage and collaborate on their social media platforms, we found it best to be used by a handful of other team members as well. However, the expansion beyond this can get a bit messy."
"Sprout Social is useful for brands having a small headcount but are trying hard to keep their processes. It helps them organize content in advance, get analytics for their social handles, and makes it effortless to respond and integrate with customers."
"The support team of Sprout Social has always been able to help with my issues, but it's sometimes lengthy. However, in the world of social media, we're looking for an immediate response—not in 30 minutes or an hour. Still, I've been overall thrilled with the support."
Sprout Social Pricing
The pricing splits into three categories.
Standard
$89/user/mo (billed annually)
Professional
$149/user/mo (billed annually)
Advanced
$249/user/mo (billed annually)
Final Words
Sprout Social is a powerful social media management tool.
It offers various features you and your team can use to optimize your social media marketing strategy and expedite the publishing process.
However, the cost is a significant factor that entities get to think twice before purchasing it.