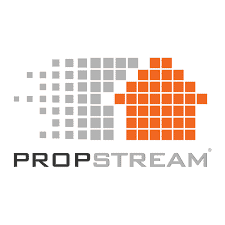 PropStream: Features, Pros, Alternatives
Introduction
Any real estate investor will confirm that it is a highly lucrative business. However, for it to be as productive, the investor has to buy the right property. That's where the work is. Choosing the right deal means conducting thorough research to locate a good and valuable property. It is highly cumbersome and tiring work. That's where PropStream comes into action.
What is PropStream?
PropStream is a savior to any real estate investor. It relieves them of the burden of research. That means no more scouting in search of quality and lucrative property as the platform provides all the necessary data. In exchange, investors have to pay a certain fee to the platform.
PropStream is valuable to any real estate investor as it gathers valuable data on property that's on sale and provides it all to the investor on a single platform. It provides information about millions of properties throughout the various States including their location and price.
The reliability of this data makes it a breeze for investors to make decisions about the property they want to purchase.
Aside from the data, PropStream also provides investors with reliable marketing tools. The platform thus serves as a consistent resource for the beginner, mid-tier, and advanced real estate investors alike.
PropStream Pricing
PropStream charges a monthly fee of $99. However, you don't have to part with your money blindly; the platform provides a 7-day free trial. This allows you to sample the product before deciding whether or not to invest in it.
The platform offers a few add-ons that are valuable to different investors. List Automator and team members are the two most popular add-ons on the app.
List Automator
Provides the clients with a day-to-day list that keeps tabs on up to 2,000 properties. It also offers automatic list imports and appends abilities. The package is available starting from $27 per month.
Team Member
Up to 5 team members can access the same PropStream account given they have managed permissions and tiered access. The package is available starting from $20 per month per team member.
The market is quite valuable even with PropStream. As such the platform offers such marketing tools as:
Postcards: Goes for $0.40 each
Skip Tracing: Goes for $0.12 each
Voicemail without Ringing: Goes for $0.10 each
Automated Emails: Goes for $0.02 each
PropStream Reviews
Wondering if PropStream is worth it or not? Well, it appears that the $99 it charges a month is a steal. Here's how. Normally, MLS fees range between $200 and $300 per state, per year. Multiply that by a total of 51 states.
Assuming the low end of the bargain, $200, the annual charge will be $10,200 per year, which estimates at $850 per month. Compared to the $99 monthly charges by PropStream, the cheapest available MLS fee is extremely outrageous.
Assuming an investor lands a lucrative property deal on the platform, they can easily wipe out that cost with a single deal. All factors considered, however, you need to be a serious investor if these odds are going to fall in your favor and ensure you are making profits as opposed to a loss with each monthly subscription.
PropStream offers a 7-day free trial, which allows all investors to make an informed decision regarding whether or not to subscribe to the platform's monthly plan.  Use these 7 days to experiment with the platform's software before deciding if it's worth the cost or not.
PropStream Features
Countrywide Property Database
This feature is more suitable for investors looking to buy property across the country. It offers you the capacity to review intrinsic property details such as the owner, previous transaction details, loan balance, and more.
Targeted Property Search
With this feature, PropStream allows you to create and review property lists that match your particular criteria. The platform uses numerous filters and criteria to ensure that you only get notified when there's a new property matching your specific design.
Instant Comps
This feature shows you the average value of similar properties in the neighborhood to help you evaluate the overall value of the property you're interested in. With the help of County records and the most recent data from various MLS PropStream easily allows you to run a comparative market analysis. It also gives you the capacity to select and deselect properties based on how they affect your results.
Rehab Estimator
The rehab cost of any facility determines whether an investor should buy it or just hold it. Most Comps will avail you with the ARV information you need for any property, but you have to figure out the rehab costs on your own. This is where PropStream comes in handy with its rehab estimator feature.
Marketing Tools
Besides finding the appropriate deal, PropStream, with the help of its marketing tools, helps you win it. This is exactly what makes PropStream the go-to app for most real estate investors.
The platform allows you access to such marketing tools as automated email campaigns, ringless voicemails, postcard campaigns, and skip traces, which allow you to locate missing owners, and customized landing pages.
Deal Analyzer
The Deal Analyzer Feature allows you to estimate the profitability of any investment. It provides you with online tools that help you estimate the overall profits you can expect from any property you want to invest in. It provides you with important variables you need to decide whether or not to invest. These variables include:
Estimated rent income
Give estimated expenses
Estimated cash flow
Tax projections and deductions
Local price trends
General market performance
Pros
It has much more favorable rates than those of its competitors
It makes it easier to target your marketing strategies to any particular area within the country. That means you can easily send emails, voicemails, and postcards to your target market, which is quite effective and efficient for investors in the real estate business.
Provides easy, step-by-step instructions on how to handle calculations, which otherwise would be too tedious and complex to handle.
The app's feature for rehab estimation allows you access to real-time cost estimations and local prices for any repairs on the property. It helps save a lot of time and money as it generates accurate data relating to your working budget.
Cons
The website has zero pricing information, as such forcing investors to sign up for a seven-day trial before they can access the pricing information.
You can only access your monthly pricing data if you read their terms and conditions. Besides, there are additional fees that apply even though they are not mentioned anywhere.
You can only save and export a limited number of searches. You can only save and export 10,000 property searches per month, or upgrade your membership if you want to exceed that number.