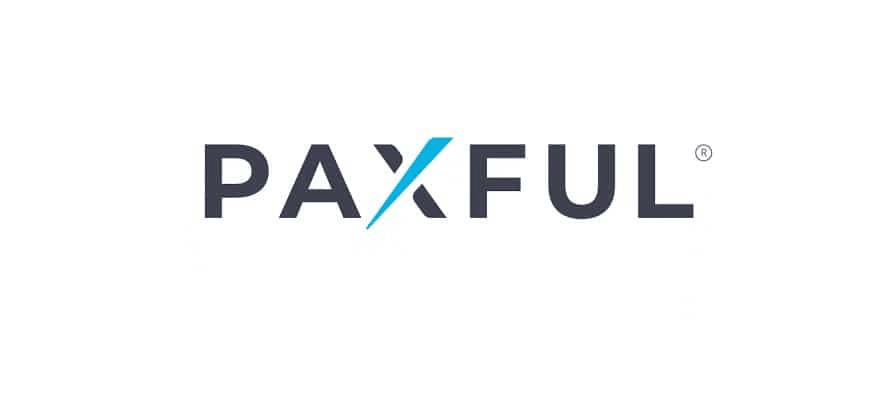 Paxful: Software Details, Features, Pros & Best Similar Apps
Cryptocurrency is one of the most successful online tradings we have in the 21st century. There are so many cryptocurrency apps like Paxful currently available in the digital market that helps in jumping into the crypto market.
Paxful is a digital wallet provider that encourages peer-to-peer online trading. It provides over 350 ways to buy and sell cryptos, which encourages many people to trade. This blog will enable you to understand what it takes to trade on Paxful, including how to open an account, the minimum deposit required to start, fees, service quality, and more.
Paxful (formerly EasyBitz) is a company founded in 2015, in New York City, USA. It has served 6+ million people globally, 12,000+ trusted vendors, and has over 200 employees. The company serves many countries and has additional global offices in Hong Kong, Estonia, and the Philippines. Paxful has joined hands with BitMart recently to provide an integration of twenty more cryptocurrency exchanges, hence bringing cryptocurrency trading under one platform worldwide.
It is started for one reason, and that was to help people be able to trade online with a partner they can trust. Since then, Paxful has grown to become a major contributor to the development of the universal currency which is crypto.
How Does Paxful Work?
There are two ways to access this cryptocurrency exchange.
Website: where you create an account, add your details like name, country, etc, and then trade.
The Virtual Kiosk, which is the Paxful App and generates a link that you then share with other people on the website social media platforms like Facebook and Instagram. Once someone has used that link to trade, you get a 2% commission on all sales that go through your kiosk. To ensure that there is the protection of both the buster and the seller in terms of money, Paxful uses an Escrow account for this purpose.
How to Open a Paxful Account?
Paxful is one platform that values its customers' protection from fraudsters. Therefore, to open a live account, you must provide details and meet the guidelines like verifying your ID, completing KYC checks, and answering security questions.
For each level that you verify, you must meet different requirements:
#1:Email, phone verification, plus $1000/trade and lifetime limit
#2: ID verification, $10, 000/trade, and lifetime limit
#3: Address verification, $50,000/trade, and unlimited lifetime limit
#4: High-security details, $50,000*/trade, and unlimited lifetime limit
How to Delete Paxful Account?
Paxful allows users to delete their accounts with one-time withdrawal in case of policy violation.
1: Go to settings and from the context menu
2: Click the security button
3: Click close account under close account button
4: Select one reason you are deactivating an account. If you cannot find the reason, select another and then type your reason and click send a request
5: Go to your email and click close account. Automatically, your account will be deactivated. However, if your account has a balance, ongoing activity, or unsettled dispute, your request will be rejected
Paxful App
Paxful app offers a Paxful Wallet that is available on both Android and iOS devices. This app ensures that the security of the users is protected, and therefore when signing in, you must provide your details.
App Features
Shows your current balance
Shows all your transactions
Updated crypto and conversations rates
Send, receive, and store your coins anytime you want
Customization of your profile
Payments, Deposits, Fees, and Withdrawals
Paxful supports over 350 payment methods, which are:
Online wallets: Paypal, Zelle, Google Pay, and Mpesa
Bank transfer: Both local and international
Goods and services: Gold, cars, and games
Debit/credit cards: Greendot, American Express, and Visa cards
Digital currencies: Litecoin and Dogecoin
Gift cards: Amazon, Google Play, and Xbox gift cards
Most cryptocurrencies charge 0.5% commission. The best thing is that.
Paxful does not impose charges when buying cryptos. However, some traders can charge you for transactions. These charges depend on the mode of payment you are using. Paxful charges 0.5% for bank transfers and  1% for online wallets and digital wallets. Among all payment methods, gift cards have the highest rate of 5%.
How To Buy Crypto on Paxful?
To successful buy and trade cryptocurrency on Paxful, there are a few steps you can follow:
Step 1: Registration
This means you create an account, where you start by filling in your personal information like name, email, username, etc. Then, Paxful will generate a link that will be sent to your email for confirmation. The final stage involves the verification of your mobile phone number under your profile. You do this by inserting the code sent to you through an SMS.
Step 2: Fill your wallet
First, you upload the ID to verify your account. Then, you choose the payment method you prefer and fund your wallet. You can put any amount of money you want.
Step 3: Buy Bitcoin
Click on the bitcoin button and choose the number of bitcoins you want to buy, the exchange currency, and the payment method.
Step 4: Choose the buyer
You should choose a verified seller who has at least 200 ratings. Select the price you prefer and use your debit card to complete the process.
Conclusion
Paxful is a peer-to-peer cryptocurrency trading platform. It supports 350+ ways of buying and selling cryptos. Having served over 6 million users globally, we can say that Paxful is helpful in some ways. However, in recent years, some people have complained about restrictions when using their accounts, and this makes Paxful questionable. Therefore, before investing in Paxful, compare it with other platforms. Just be sure that you are on the right track.