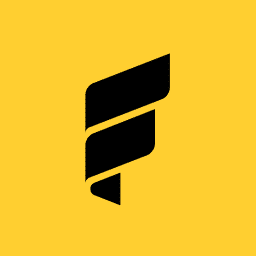 54 Best
Fold App

Crypto Exchanges Alternatives
We all love to shop online, as it saves time. And top of all, many times this shopping ends with exclusive cashback. But, now introducing Fold App to get bitcoin as a back on your gift card purchase? Isn't it cool?
Moreover, Fold allows daily spins to earn rewards in terms of bitcoin. They have recently launched a visa debit card, which enables you to purchase things in the real world and offers bitcoin as a cashback after every qualifying purchase.

What is The Fold App?
The Fold is a company that lets you win bitcoin as cashback, and it is freely available on the play store and app store. Mainly two services are offered by a company- Fold App and Fold card.
The app runs on ios and android that lets you buy stuff like gift cards and rewards you with 3 to 20% cashback of bitcoin on every gift card purchase.
Additionally, Fold has recently introduced a Fold Card – A Visa Debit Card. Use this card anywhere in the world that accepts a visa. It is a prepaid card; so, you have to deposit a certain amount in the card from your bank account.
How Does Fold App Work?
Fold App is well compatible with mobile, whether it's ios or android. Firstly, install the Fold App on your device or open the app in a web browser.
To use the app and acquire the benefits, you must create a fold account. Sign up with your email address and password to the app and complete the verification process.
Along with an email account, you can use your Facebook and Twitter handle for the sign-up process.
Once you log in to the app, check out the list of partnered merchandisers on the home screen.
Select the vendor where you wish to buy a gift card. It will now redirect you to the vendor's store.
Choose the gift card, let's say worth $100. Complete the transaction via bitcoin or externally connected debit/credit card within the given time.
Once the process of purchasing the gift card is over, the Fold App will credit the bitcoin cashback to your bank Fold account.
One of the powerful features of the app is you can directly send the gift card by inserting the Twitter username of the person.
Features
Buy With The Fold App Anywhere
As we have discussed, numerous renowned merchants have been partnered with Fold. So, once you get started with the Fold App, you get a chance to earn rewards on qualified sales.
Earn Satoshis(Sats)
You can earn between 3 to 20% through the Fold App. Moreover, it is not quick rich schemes that can make thousands of dollars for you.
Credits The Withdrawal Amount Instantly
Yes! You can credit your payouts instantly with Fold after every valid cashback through the listed sellers.
Security Is The Priority
Fold offers one of the safest payment modes for its users. And they are concerned about privacy and do not disclose any confidential data such as transaction details.
Supports Multiple Payment Methods
The Fold App supports many payment options to complete the transaction process without any hustle. Use credit, debit cards, bitcoin, crypto, and more.
Referral / Affiliate Program
You can increase your earnings with a referral system. Only need to join the program, get your unique referral code, and share it with friends. You will get paid for every eligible reference.
Withdrawal Methods
It does not charge any fees for the departure process. Also, they don't have any fund limitations for withdrawal. Note, the procedure only initiates every Tuesday evening.
Crucial Points About Rewards
The Fold's rewards rates are not durable and may vary from merchant to merchant; The average rewards rate may be up to 20%. Also, make sure most merchants are bound to a specific location. For example, ABC merchants may offer rewards to a particular region such as the US. However, some sellers may offer cashback to buyers from diverse locations.
Moreover, try to complete the transaction via bitcoin rather than debit or credit to get extra cashback because the Fold may have to pay the charges for processing the cards. Also, it costs lower when transacting via a lighting network with bitcoin.
Is The Fold App Legit And Safe To Use?
The Fold is undoubtedly legit, and it's not a scam. Countless people have joined the Fold App already and have earned bitcoin as cashback numerous times.
Moreover, it is the safest app and maintains the security of its user.
An Extra Feature Of The Fold App
The Fold App has introduced the impressive feature to make some extra bitcoins. You can use the everyday Spins For Sats to earn exclusive rewards.
And we have already explained the referral program of the Fold App.
Pros
Grab the opportunity to earn a bitcoin as a cashback.
Security is at a greater extent and requires email verification for sign-up.
Reward gets distributed to the account instantly.
Allows you to purchase with multiple payment options.
Compatible for both ios and android users without any hustle.
Take advantage of the "Spin for Sats" feature to get more benefits.
It runs smoothly with every browser.
The interface of the app is user-friendly and reliable.
It does not require any technical knowledge to access the application.
It employs a lightning network to terminate the bitcoin transaction.
Allows you to pick amongst the most reputable merchants.
It also gives access to the bitcoin wallet for payments.
Cons
It is mainly accessible to US residents only.
Final Words
Fold App is a shopping platform that lets you purchase exclusive gift cards through a renowned merchant globally. It is amongst the ideal sites that allow you to win or earn bitcoins as a cashback on every eligible gift card purchase.
Moreover, Fold App keeps launching novice products to attract users. Recently, they have introduced a Fold visa card to buy kinds of stuff in the real world. Install the Fold App and get exclusive bitcoins as a cashback.