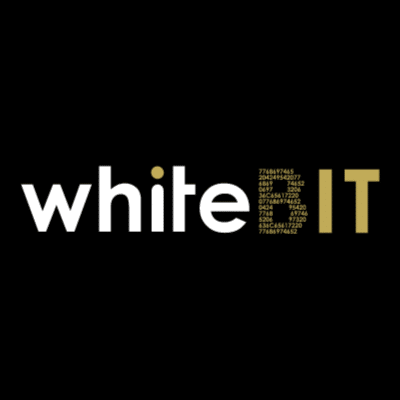 27 Best
WhiteBIT

Crypto Exchanges Alternatives
WhiteBIT Exchange is a universal platform for exchanging and trading cryptocurrencies. It operates as an exchange from Estonia with a European Exchange and Custody license. The exchange has a standard referral program, and trading commissions are fixed with over 500,000 users in Europe, Asia, and the CIS countries.
The company offers its own GitHub solution for the cryptocurrency business and a TradingView web terminal along with a mobile trading application. In essence, The WhiteBIT Crypto Exchange offers a simple and convenient trading terminal, a functional mobile application, and additional opportunities for active and passive earnings.
The WhiteBIT App has an Android and iOS version to help you trade quickly and easily from your smart device.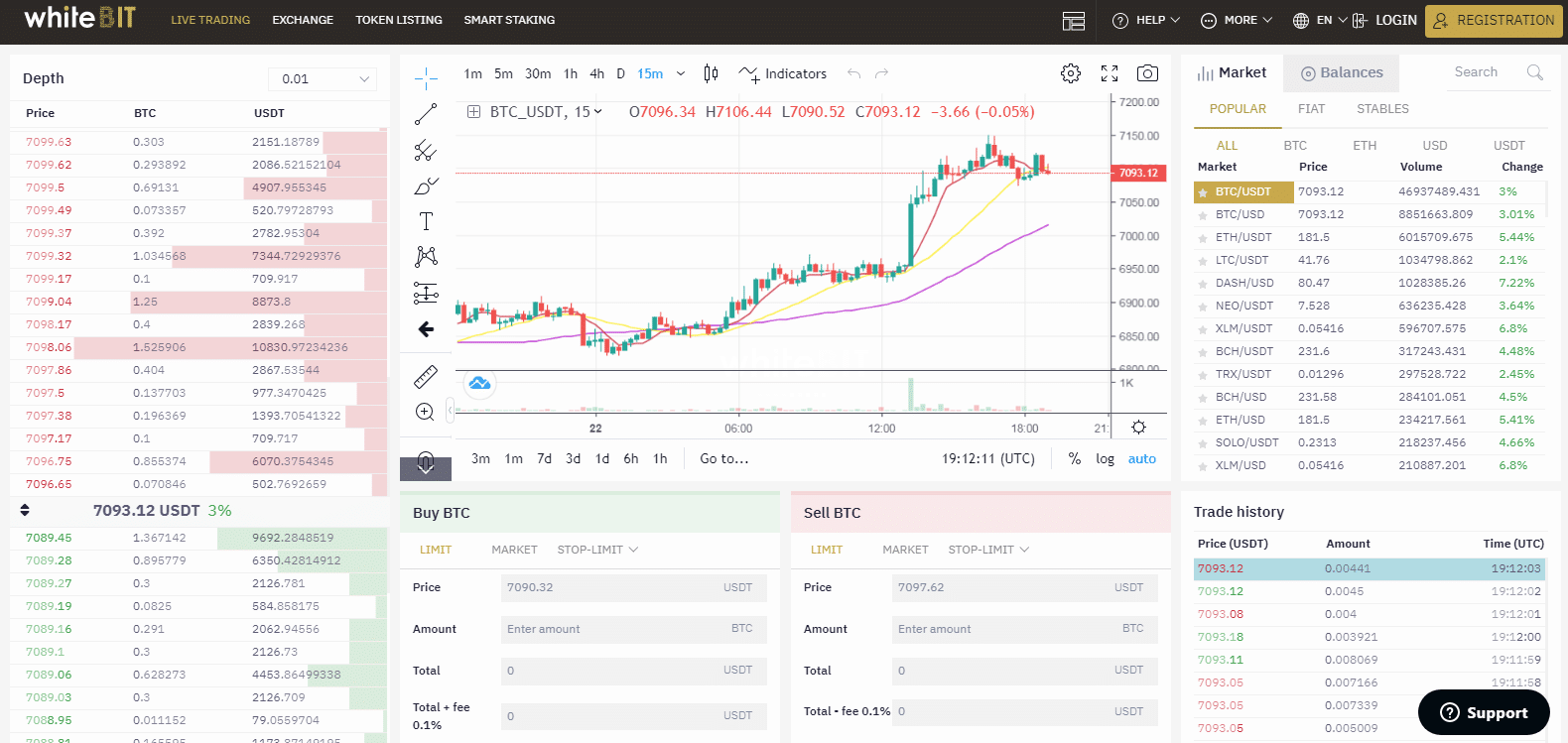 Features
Secure trading
AML check
Fast authentication
Automatic logout
Convenient KYC procedure
Currency rate monitoring widget
Push notifications
Support service 24/7
WhiteBIT Review
The WhiteBIT cryptocurrency exchange was founded by an international group of specialists and provides an extensive list of opportunities for trading, exchanging cryptocurrencies, as well as investing in them. The company is officially registered, has a valid European license for the provision of the services related to the circulation of virtual currencies, and its number is indicated on the website. There are also certificates of compliance with the KYC and AML standards agencies.
The platform is characterized by a large volume of trading, and residents from all over the world are present on it since there are no regional restrictions. Plus, there is a high level of security because of its proprietary data encryption system. Almost 97% of funds are kept in cold storage wallets while only about 4% are kept in hot wallets. The advanced WAF system is used to detect and block hacker attacks. As a method of insurance, the company uses a reserve fund. Funds are stored separately in US banks.
WhiteBIT offers a standard trading terminal and a mobile application for trading. Trading commissions are fixed and objectively low – 0.1% for everyone. However, there are commissions for the deposit/withdrawal of some assets. Users can passively earn on the standard referral program and investment staking system (credit deposits in cryptocurrency). Benefits for beginners include basic training, demo tokens, and a minimum deposit of 0.0005 BTC.
No instances of a scam were registered. Tests have shown high stability of the system at peak load. The experts did not identify any bugs or vulnerabilities.
Source: Antony Robertson – Traders Union Financial Analyst
Is WhiteBIT Safe?
This trading platform stores 96% of all assets in cold storage. As with most other exchanges, you can also enable two-factor authentication to log in. There are also IP-detection features, biometrics confirmation, and more. All in all, WhiteBIT seems to focus on the security of the platform.
Pros
Bitcoin, dozens of altcoins and tokens, four fiat currencies, including the USD and the EUR
Large trading volumes, high liquidity, multilevel security system
Basic trading for beginners, spot and margin, P2P exchanger, and free multi-currency account
Most options for depositing/withdrawing funds such as e-wallets, bank cards, and transfers
A simple and profitable system for investing in blockchain projects of crypto exchange affiliates
The commission does not change – 0.1% of the trade amount, and no additional fees or charges
FAQs on the basics of crypto trading, a demo token for education and training.
Cons
Communication with the WhiteBIT Exchange is only through the website and email, there is no call center or alternative methods of prompt communication
There is no advanced training, except for staking
There are no alternative investment options.
WhiteBIT Fees
Trading Fees
WhiteBIT Exchange doesn't charge different fees between takers and makers. Their fee model is called a "flat fee model". They have a flat trading fee starting at 0.10%. The industry average is arguably around 0.25%, so these trading fees charged by WhiteBIT are competitive. Even though the industry averages are steadily decreasing, 0.10% – 0.15% are slowly becoming new industry averages.
Withdrawal Fees
When withdrawing BTC, the WhiteBIT charges you 0.0004 BTC. This withdrawal fee is also below the industry average. The withdrawal fee limits vary from user to user.
New and Basic Accounts can currently withdraw 500 USD (or equivalent) per day.
Enhanced Accounts: USD 100,000 (or equivalent) per day with two-factor authentication enabled.
Verification is required for withdrawals that exceed 2 BTC per day. All in all, the fees charged at this exchange are a competitive advantage against most other cryptocurrency exchanges out there today.