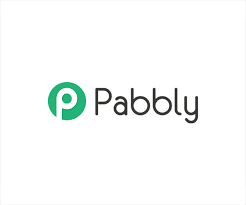 Pabbly Review: Features, Pros, Cons, Price & Alternatives
Introduction
Pabbly is a SaaS-based software solution that optimizes and streamlines your email marketing experience.
From payment billing to subscription management and marketing automation, Pabbly offers many features to help you.
But is Pabbly appropriate to solve all your email marketing woes?
To help you determine that, we'll cover everything you need to know about Pabbly, including its features, pricing details, and pros and cons.
Automating various steps between sales and marketing provides your team more time to concentrate on the entire strategy and nurture the leads that define extra worth.
That means more customers and prospects. Marketing automation can also give you a more detailed and richer picture of potential customer behavior.
What is Pabbly?
In our opinion, Pabbly is all you need to run a business's marketing process smoothly. Pabbly is a popular subscription management and email marketing software. Co-founded by Pankaj and Neeraj Agarwal, Pabbly offers an all-in-one email marketing and subscription management service to cater to any business need.

In other words, Pabbly is generally a SaaS-based solution to offer you a combination of five different tools, namely form creation, email marketing, email verification, integrations, and subscription billing.
The solution also helps collaborate with different applications, allowing you to transfer data between them and even automate your workflows.
However, it has more to it, which will be discussed as we move further with the review.
Key Features
Pabbly is loaded with five different critical features as follows:
Email Marketing
Email Verification
Subscription Builder
Form Builder
Pabbly Connect
Note: You must carefully note that the key features mentioned above are Pabbly's products and thus can be purchased individually. However, Pabbly also offers a Pabbly Plus plan, a bundle of all these applications.
Let's dive into each of these critical features in detail below:
1. Email Marketing
The Email Marketing Tool of Pabbly is one of the ideal tools to leverage with highly advanced features.
With Pabbly's email marketing software, you have support for unlimited SMTPs and multi-step automation. It also offers a robust and secure structure where you can easily send emails via an inbuilt delivery server or other integrations available on the platform.
Moreover, it consists of features like email builder, marketing automation, email tracking, analytics, etc., to cover your various email marketing requirements.
And, Pabbly is a lot more affordable, and it describes that you can save as much as 70% on your email marketing bills.
A list of features of Pabbly's email marketing looks as follows:
Inbuilt and external SMTP
List management
Drag and drop email builder
Automation features
Subscription forms
Tracking and analytics
2. Email Verification
Pabbly first claims that they process email verification at a slow speed. However, their slow speed generally takes around 5-10 minutes depending upon the number of emails you want to verify. And this processing time is still better than various other email verification software.
This tool is another good feature. It can easily verify your email lists with greater accuracy.
All you need to do to start verifying the email lists is to create an account, upload your email lists, and wait for verification results. Furthermore, it follows practices and processes to offer you the best results.
A list of features of this email verification tool is mentioned below:
Minimum bouncing
Domain verification
Syntax elimination
Complaints removal
Duplicate addresses removal
Anti greylisting
3. Subscription Builder/ Subscription Billing
Pabbly Subscription Billing is the most famous tool available for this whole software suite. This function assists businesses to get their payments easily and swiftly while also letting their business grow exponentially through options like affiliate marketing.
The tool is designed for ease of use and simplicity, and even a beginner shall have no objection to operating with it. Any business can collect payments for any service or product, and presenting the invoices and pricing models is a matter of only three steps.
All in all, it's a powerful one-time and recurring billing application with a 0% overages fee! Some of the interesting highlights of Pabbly's subscription billing are a flexible tax collection system, zero transaction fees, multi-tier affiliates, auto-email notification systems, support for advanced pricing models, dunning management, EU VAT validation, bump offers, and more.
Creating subscription billing plans within Pabbly is also flexible, and you can decide how you want to be paid. You can keep a pricing plan as complex as multiple pricing tiers or as simple as an hourly model, and it includes everything like value-based pricing, pay what you like, lat-fee, variable pricing, per-unit pricing, and the list goes on.
Moreover, integrating a payment gateway is very easy and sleek as the tool supports 35 plus different payment gateways available worldwide.
As such, you can even collect payments and conduct international businesses in multiple currencies. Thus, you have the opportunity to grow your business at a global level with Pabbly Subscription Billing.
The tool also takes care of your security by being GDPR compliant and adding many other safe functionalities, given that it also provides the users the option to add debit/credit cards and other payment modes.
4. Form Builder
This email marketing tool claims that it is the only form builder tool in the world that does not restrict you on the features.
This form builder tool contains a single unit-based pricing model with each form costing you $15 monthly. The cost comes down to $10/form if you choose a yearly subscription.
Moreover, you get free credits to create forms after you take a yearly subscription. And, these credits are for almost 4 months.
5. Pabbly Connect
With this functionality, you can easily connect multiple applications to automate your tasks. It also includes a free plan that can automate up to 100 workflows every month. There are three options as follows if we explore the paid plan :
Standard – $19/month with credits for up to 12000 tasks
Pro – $39/month with credits for up to 24000 tasks
Ultimate – $79/month with credits for up to 50000 tasks. However, it is a custom plan.
Thus, automation remains at the core of simplifying tasks, especially the ones without any manual interference. Pabbly Connect helps with that in a very quick and simple manner.
Moreover, this software is also different from other workflow automation tools in terms of billing and counting the workflows. Pabbly never counts the internal tasks and actions as the same.
So, there isn't a price charged for trigger actions. This makes the tool quite reasonable, of course, when you are going for the premium plans. The tool is free, to begin with.
Pabbly Pricing
1. Free
Monthly or Yearly – Send unlimited emails to 100 subscribers for $0 for 7 days.
2. Rookie
Monthly – Send unlimited emails to 5000 subscribers for $29.
Yearly – Send unlimited emails to 5000 subscribers for $24 per month.
3. Pro
Monthly – Send unlimited emails to 15000 subscribers for $49.
Yearly – Send unlimited emails to 15000 subscribers for $41 per month.
4. Advanced
Monthly – For $99 send unlimited emails to 50000 to 1000000 subscribers.
Yearly – $83 per month for sending unlimited emails to 50000 to 1000000 subscribers.
Pros
Simple user interface
Individual applications also available for specific use
Great value for money
Great functionality
Excellent customer support
Cons
You'll have to purchase Pabbly Plus to get the functions of all applications in one
It May consume time to set up the URL of the website
Final Words
Amazing dunning management, advanced business analytics, and many integrations — Pabbly can be the perfect solution for businesses of all sizes.
Even though it's most suitable for small businesses, there is a plan even for enterprises. And with the numerous integrations for eCommerce, marketing, communication, and more—you can use it for much more than just recurring billing.
Related FAQs
1 – Is Pabbly Connect safe?
Yes, it is entirely secure with all the integrations. Even the software claims security compliances on its official platform.
2 – What is Pabbly used for?
Mainly this software is used for business marketing purposes such as email marketing, email verification, form building, subscription billing, and more.
3 – Is Pabbly worth it?
Yes, the features of this email marketing tool are worth the services being offered and the value being driven for its customers.
4 – Is Pabbly free to use?
Yes, the in-built SMTP of this email marketing tool is free of cost to use.
5 – How do I set up a Pabbly delivery server?
Here are simple steps to setting up a Pabbly delivery server.
Sign up for Pabbly Connect
Create a workflow for Google sheets for SMTP integration
Set triggers for Google sheets to SMTP integration
Paste the Webhook URL in Google sheets
Test the submission in the Pabbly Connect dashboard