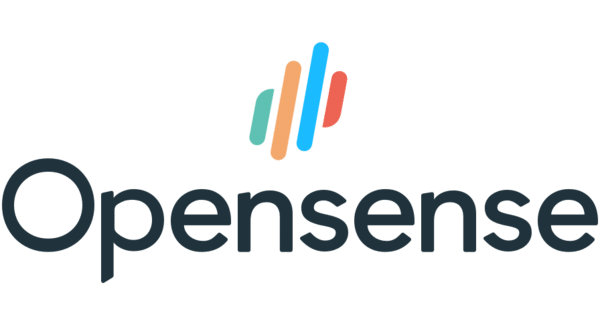 Opensense Review: Features, Price, Pros & Alternatives
What is Opensense?
Opensense is a tool used for adding email marketing banners, and email signatures that works along with marketing organizations and platforms. Opensense works with different marketing automation systems such as Salesforce, Marketo, HubSpot, and others. It provides an easy-to-follow process for email systems used by organizations in the business.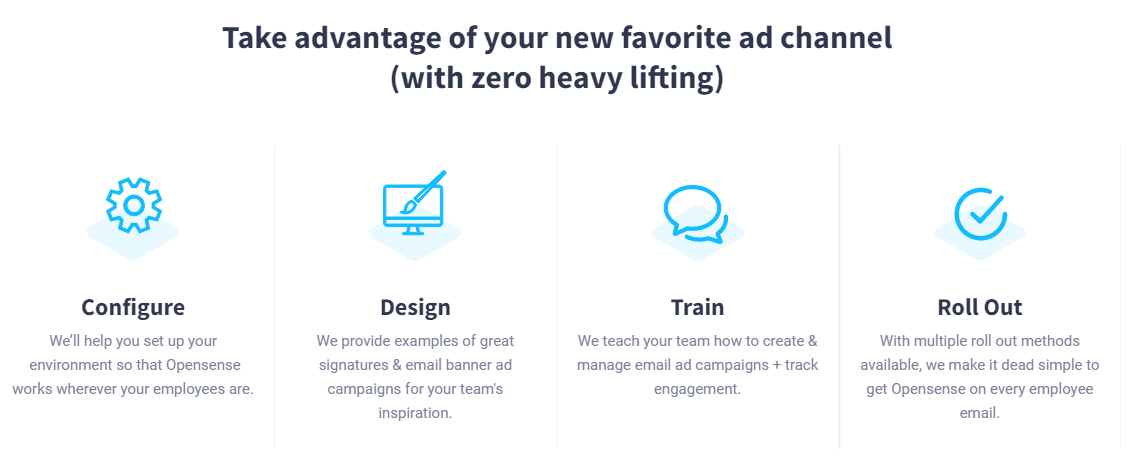 Along with incredible features, it provides simple and easy navigation and helps to create signatures and fetch data by connecting to multiple sources.
Features
Opensense eases the way of many organizations in terms of business marketing and customer interaction. It is one of the most widely used applications by many multinational organizations because of the following features:
1. Lead Builder
This app can build the targeted list of contacts you want to add to your email listing. This feature helps in saving time by creating the desired list. Overall time management becomes easy which leads to the growth of a business.
2. Integration With Other Marketing Automation Tools
It becomes easy for the team members of the organization to view contact information and other data with the help of CRM/Marketing automation software.
3. Market Insight
This functionality is present in this application to help in identifying the trending key topics and the content which can engage your audience. This increases growth and productivity.
4. Account Insights
With the help of this feature, you will easily be able to determine the relationship between advertisements and sites visited. By evaluating and analyzing accounts, you will be better able to determine where you are lagging.
5. Predictive Scoring
Based on engagement levels with audience and behavior, Opensense automatically provides scores so you better judge your and your organization's performance.
6. Account Management And Identification
You can prioritize accounts that are important for your sale by recognizing them. This leads to better account management.
7. Event And Growth Marketing
It allows you to easily drive traffic to your best content and events by taking advantage of millions of emails sent every day.
8. Next Level Customer Experience
Opensense is one of the platforms where customers and their experiences matter. By conducting multiple surveys, interactions, and numerous faQs, they make sure you have a good experience and enjoy all the benefits.
Opensense Pricing
Delivering beautiful email signatures and marketing banners has made work more of a creative task. Maybe that's why due to its special features and functionality it does not offer a free plan. Pricing plans are based on the features provided and the requirement of the user, there are six total subscription plans available in Opensense.
1. Signature Plan
This plan starts at $1/user/month. It provides departmental signatures with admin control in a centralized manner. Initial designs are being provided with legal disclaimers. You can enjoy using pre-designed reply/forward templates.  Custom fields are also present.
2. Pipeline Plan
This plan starts at $3/user/month. This upgraded version includes all the features of the signature plan. It includes features like marketing campaigns and department-level signatures along with employee headshots. With an advanced analytic system and built-in ABM, it provides a better experience to users. It is a customized marketing campaign.
3. Complete Plan
Subscription of this plan starts at $5/user/month. This plan includes all the features of the pipeline plan.  This tool supports HubSpot, Eloqua, Pardot, and Marketo. It has automatic lead capture with Twitter and custom plugins. It is especially for marketing and CRM system integration.
Above mentioned subscription plans are designed according to IT and marketing purposes. Here are some sales specialized plans.
4. Bronze
This plan is specialized for inside sales. It starts from $20/user/month. It provides mobile, desktop, tablet, and salesforce support.
5. Silver
Specialized for dealmakers. The silver plan starts from $55/user/month. It includes all the features of the bronze plan along with the basic documents, website, and video tracking.
6. Gold
The gold plan starts at $65/user/month. It is specialized for sales professionals. It includes all the features of the silver plan along with deep document and web tracking.
Pros of Opensense
You can easily set up and run banners and campaigns in email signatures efficiently. You can experience a wide range of features based on different subscription plans.
It's easy to set up and navigation throughout the application is simple. Being easy to use and working alongside the customer success team, you are guaranteed to get up and running in no time.
It provides excellent customer support along with the consistency of email signatures which works on both mobile and laptop.
Customer service is available 24/7. So, in case you face any issues while working with Opensense, you can contact the service anytime.
It provides A/B testing along with activity tracking and auto-update.
The support for this set of programs to add signatures to our emails has been proven most intuitive and the support has been without any delay along with efforts to resolve issues.
With its powerful advertising, it targets a specific audience using banners and messages.
Cons of Opensense
Sync time for changes and setup time sometimes consume a lot of working hours
Creating new templates, assignments, and banners feels overly engineered which makes it a more hectic process
Tracking emails, the number of clicks, and what they open can be a bit irritating and distracting sometimes.
Not enough information was provided about the application in the knowledge section.
How To Use Opensense?
Getting started with Opensense was quite a wonderful experience. You will find the navigation and home page easy to explore and get started with. Here are some steps for creating an account:-
Visit Opensense
Create your Opensense account
If you already have an account, sign in to your account
Go to the homepage
To discover the new feature and specialties, you can go through a demo
Go to settings and add personal and professional data like name, website address, email, brand, company name, and logo
Update your profile by adding your name, profile picture, email, phone number, and other personal details
Create your first email signature.
Note:- You can upgrade to any of the available plans in the option if you want to.
My Personal Opinion On Opensense
Ease of Use:- 9/10

Quality of Support:- 8.5/10

Ease of Setup:- 8/10

Value of Money: 8.4/10

Features: 9/10

Customer Support: 10/10

Likelihood to recommend: 10/10
Conclusion
After using Opensense for about the last 8 months, I have enjoyed every benefit provided by this platform. This application has helped me in the professional growth of organizations and their employees. With the features provided, it makes work more fun.
The above mentioned is a brief and detailed analysis of Opensense features, pricing, pros, and cons according to my point of view. I would recommend this email marketing tool to every productivity and growth seeker.
In this modern technological advancement era, Opensense will let you quickly and easily create simple to medium to complex campaigns along with special features. I would recommend this application as there are no particular dislikes attributed to Opensense.
FAQs
1. Why Opensense is the best?
This software offers a cloud-based solution that works with Office365 and GSuite to add email signatures, email banner marketing with CRM targeting, email tracking, and insights with document heat maps. Thus it can be considered best for you.
2. What are devices supported by Opensense?
It supports Android, iPhone, and iPad.
3. What are Opensense Email Signatures?
Opensense is a service platform where you can manage the content and appearance of email signatures.
4. Does Opensense provide a free trial?
No, Opensense doesn't provide a free trial. The lowest subscription starts at $1/user/month.
5. Does Opensense support Live online and webinars?
Yes, Opensense does support live online, webinars, and Documentation.
6. What is the most preferred size for banners?
The most preferred size for banners is 580*150 pixels. Most of the customers prefer small banners, thus it is the most recommended and preferred size for banners in Opensense.