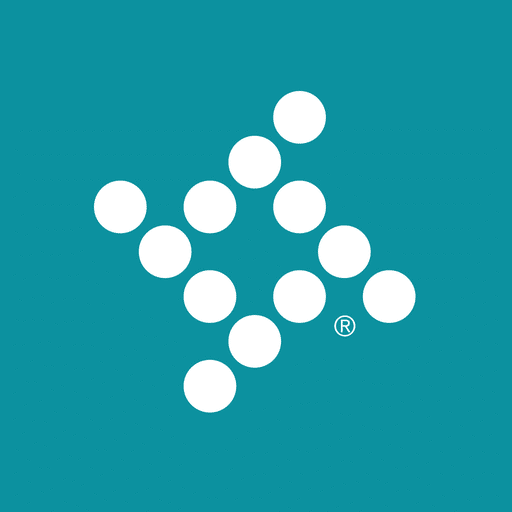 12 Best
Munis

ERP Software Alternatives
Munis is a very powerful ERP Software, designed to handle the needs of the public sector. This system is completely integrated and is best used by schools and government agencies. The ERP system manages procurement, human resources, financials, payroll, and revenues. This system allows users to connect their organization with Munis.
All user's core functions, including procurement, HR, payroll, financials, and revenues are managed through Munis ERP integrated system management. This ERP system breaks down streamlined processes, departmental data silos, and erases duplicate data entry.
Munis are specifically designed to assist government parastatals and public agencies in handling all aspects of government operations efficiently, accurately, and transparently. Knowing fully well that every jurisdiction in government parastatals is important, Munis is fully customizable for those needs. Munis are extended with solution add-ons that bring greater power and flexibility to your ERP platform.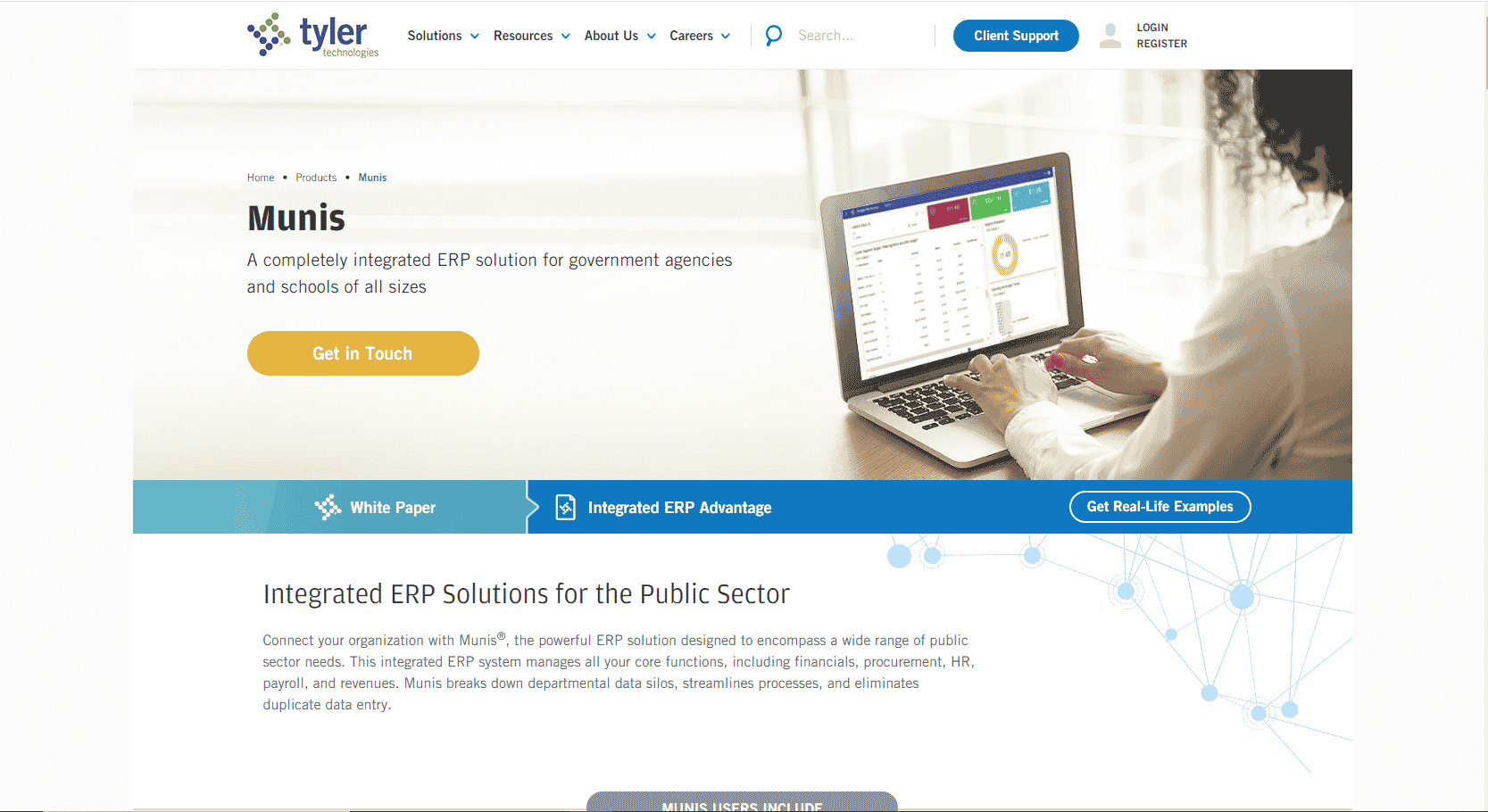 Key Features of Munis
Advanced Financial Management system
Capital Assets

General Billing

Inventory

Cash Management

Project and Grant Accounting

General Ledger

Accounts Payable

Accounts Receivable

Budgeting

Work Orders and Asset Maintenance
Human Capital Management system
Payroll

Employee Expense Reimbursement

Time and Attendance

Employee Self-Service

Recruiting

Human Resources
Next-Level Procurement system
Accounts Payable

Bid Management

eProcurement

Contract Management

Requisition

Inventory

Purchase Orders

Capital Assets
Revenue Management system
Tyler Notify

Business Licenses

Central Property

Permits and Code Enforcement

Animal Licenses

Tyler Cashiering

General Billing

Accounts Receivable

Tyler GIS for Munis
Tax Billing and Collection System
Property Tax Billing

Boat Excise

Vehicle Registration

Slip Reservations

Delinquency
Munis Utility Billing CIS system
Periodic Processing, Inquiries, and Reports

Assessment Billing

Collections and Billings

Flexible Account Setup and Management

Work Order Tracking
Pros:
A completely paperless system is excellent for the municipal financial program.

Easy to use and adjust Workflow.

User-friendly software for employees that are non-computer savvy

Easy to navigate windows base

Excellent customer support

Has so many important CRM features

Highly customizable

Has multiple sections pertaining to different areas of the office

Manages purchase order submission process

Year to date expenditures are kept and tracked

Allows comparison of historical data from the previous years
Cons:
Requires physical server for the storage of data

Requires manipulation and fine-tuning of things especially in the payroll.

Lots of tabbing through fields are required for submitting a purchase.

The features require additional training to understand how to use

Generating reports can be sometimes difficult
Pricing
Munis offer a free trial and subscription plan as mentioned below:
Small: Which it takes less than 50 employees

Medium: which takes from 50 to 1000 employees

Enterprise: Which takes from 1000 upwards employees
Munis is a very powerful ERP System but if it does not meet your needs, you can check this ERP alternative.