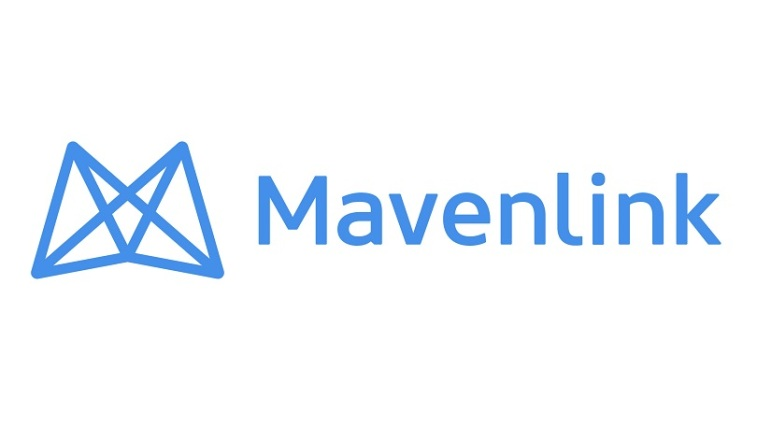 Mavenlink Review: Features, Pros, Cons & Best Alternatives
What is Mavenlink?
Mavenlink! is an all-in-one project management software.
Don't you think the name is similar to the hyperlink?
That's a bad joke, I guess!
Today, many companies and organizations are looking for software that works well for their comfort. And this is what they need to ease their workflows. This is not only helpful to your resources, but also it increases functional performance with fewer issues.
Isn't that amazing, guys?
Well, it was founded by Ray Grainger and Roger Neel in 2008 and is now recognized as Kantata, an industry cloud for professional services.
In the olden days, running all tasks related to the service business was a hard nut to crack. Also, the working way employees needed the change. As a result, Mavenlink was created.

Nowadays, many organizations are using this project management tool for many tasks like operational management functionality and more. This tool can help the best team on the field to show up-to-the-mark progress and projects. This will keep your organizational activities smoother than before.
With Mavenlink, you can solve the daily routine resource management issues, making your organization's life longer and healthier. Their different functionalities like advanced algorithms, analytics, management science, etc., help during operations.
Apart from that, you might be surprised to know that this software will do accounting that can give more clarity and control over the organization and its way of working. Also, you can make correct decisions with correct results and manage your project finances.
Furthermore, Mavenlink allows you to integrate with third-party options like G Suite, Workday, Microsoft Dynamic 365, HubSpot, and many others.
Mavenlink offers easy-to-access operational data to help you work smarter and faster than before. Your organization can be beneficial because of the many tasks it involves.
In the end, this is the ideal software you should use for your organization if you want to ease your workflows and enhance your business activities.
What is The Use Of Mavenlink?
Mavenlink is one of the best management tools you can use in every type of business organization. It will not only help you in maintaining project-based relationships but also helps with financial reporting.
With the help of Mavenlink, you can manage and control your business activities online from anywhere. You can easily keep your eye on the team's work, their results, and how their strategic planning enhances the business overall. The other uses of Mavenlink are stated below.
Easy to check emails, notifications, or messages.
You can easily track your resources
Project management and organization
Real-time updates
You can also trace the expenses and time you offer to a particular task.
So, it would be better if you take the demo first and start making your organization work better for all your clients.
Mavenlink Features
There is no doubt that Mavenlink is an excellent tool for your organizational task. Aside from that, it offers robust features too. This has everything one needs except for the internal chat. However, you can easily avoid that because of the following features. So, let's unclose them one by one.
1. Resource Management
It offers a planning tool that helps manage and trace resources better and easier than before. It allows you to trace the workloads and schedules of your team to use their time for other efficient work.
2. Working Priority and Schedule 
You won't believe it, but this software offers a robust task management scheduler. You can easily create, manage, and trace the operational tasks of your organization. The exciting thing is that it involves Gantt Charts, Calendars, Progress Dashboards, Task Lists, and many more.
3. Documents Keeping
Mavenlink allows you to store your valuable project files and provides centralized file storage within each project. That means your operational team does not need to go beyond to find the practical files and can easily find their PDF files, spreadsheets, and other documents.
4. Time Tracing System
This time tracking system allows you to trace your billable and non-billable hours. It also offers timesheets showing the actual progress of the projects you are working on.
5. Integrating Options 
Mavenlink includes a third-party integration feature that allows you to integrate with other collaborations like Hubspot, Slack Jira, and G Suite, and the list is quite long.
6. Comment Sections
Although Mavenlink lacks in the case of internal chat features, it offers a comment section for each task. It will help everyone to discuss and make collaborations.
7. Files Sharing
The sharing features mean you can share some documents, files, or PDFs. You can use the centralized area of the dashboard to share files in the comment sections.
8. Dashboard
The main dashboard of Mavenlink is beneficial because you and your team can see the projects here. This dashboard includes the task progress, steam members, project schedules, activity feed, and more.
9. Manage Account Permission
Only relatable personnel can access the assets due to their powerful account permission features. This feature protects most of your assets like files and data and does not let anyone access them.
10. Budget
Last but not least! Mavenlink offers a budget feature that can help you trace expenses, billing, invoicing, and other essential budgeting reports. That means this is all-inclusive, power-packed, and full of featured software.
Pros
It offers open API
A complete packaged project management software
Endless features are making it more powerful
The permission levels are excellent
A must-needed software for your organization
Allows you to integrate with third-party applications
Help to make collaborations
Excellent customer support
The dashboard is full of features
Advanced functionalities
A free trial is available
Cons
It is not mobile-friendly, but you can operate the website
It might become expensive for small companies.
The free version is not available
Mavenlink Pricing
Mavenlink offers the four best plans: Teams, Professional, Premier, and Enterprise. All these plans are available with different features and at reasonable costs.
Teams – This basic plan is available at a very reasonable price of $19 per month for five users only. The third-party collaborations and project management features are available with this basic plan.
Professional – After the primary, another Professional plan is available at only $39 per month per user. It has the most project management, accounting, and task management features.
Premier – The pricing is not available for this plan, and you have to contact Mavenlink directly to get a quotation. It comes with accounting features and real-time business analytics.
Enterprise – This is the highest-paid pricing plan offered by Mavenlink. With all Mavenlink features, this plan benefits all types of organizations. However, you have to contact Mavenlink to get the exact prices.
Note – These prices can be changed. Thus, it would be better if you check the prices on the official website of Mavenlink to get the exact prices.
How To Use Mavenlink?
Mavenlink is software that keeps your workflows easier, satisfies your client, and enhances your online business activities. Thus, this is the most preferred software by many organizations.
To start, you have to log in with your email and password after going to the official website of Mavenlink.
You will meet with your "Account" section here and navigate the bar on the left side. Your general settings are provided under the "Settings"  section on the left side of the navigation bar. In addition, you will see the details of "Profile" located at the top right side. The "Support" option is also given on the main app bar on the top-right side.
Conclusion
That's done for now!
Whether you want to manage new projects in the best possible manner or looking for an all-inclusive project management tool, Mavenlink can fulfill your demands here. The project management tools will allow you to perform all operational tasks smoothly and quickly, and Mavenlink is the same.
It is suitable for all types of organizations to complete their operational tasks more efficiently with a long list of features. All features are excellent, from resource management and document keeping to file sharing and a simple user interface.
Apart from that, it offers a lot of templates to customize your workflows. Mavenlink can help you expand your business activities, improve your financial performance, and more. All that makes it a more helpful project management tool for everyone.
In the end, software agencies, management consultancies, advertising, IT services, and many more organizations can use this tool and achieve their operational goals.
We hope you love this article, and please drop a comment if you need further information on Mavenlink. Our dedicated team is ready to help you at any moment.
FAQs
1. What are the benefits of using Mavenlink? 
Mavenlink is one of the best project management software that can provide many benefits like connecting with existing systems; you can increase your technology investment value, enhance your business process, and whatnot. Thus, it is an all-inclusive project management software you can use in your organizations.
2. Why choose Mavenlink? 
Mavenlink is not limited to the accounting features, but it can help you with all your resource planning. That means you can use Mavenlink to know what resources you can choose in your organizations.
3. Who can use Mavenlink? 
Mavenlink is an ideal helping hand for your organization to work smoothly. Therefore, organizations like IT services, creative agencies, marketing, and advertising companies, software agencies, management consulting industries, etc., can use this tool.
4. How to recover the Mavenlink password? 
It would be best if you start by using the Mavenlink password recovery form. It will send a password recovery link by email provided by you. You must click this link and reset your password by setting a new password. However, sometimes you may face some issues receiving emails from Mavenlink. So, you can do the following in such situations.
Sometimes an email needs 10 to 15 minutes to receive.
There is also the possibility that the email is available in the spam folder. So, check it out after that.
If not received, try once again with the password recovery and wait again for the same time.
Still, the mail is not received, contact the consultant and solve your issues.
5. Is Mavenlink a secure software? 
Yes, Mavenlink is a complete package of professional operation tasks with absolute security. And there is no doubt that it provides complete safety with the cloud-based framework organized with AWS. Besides that, it protects your data, manages your account, and provides privacy for your clients and data.
6. What types of email notifications will I receive from Mavenlink? 
Mavenlink notifications will help you to stay updated on what is going on in your projects. Also, they will provide two types of notifications: The System Generated Emails & The User Generated Emails. However, you can reduce them by setting your notification preferences from the "Project Notification Setting" or "Notification Setting."
7. What is better in Mavenlink? 
In Mavenlink, you can manage 20 clients with more than 100 projects simultaneously with collaborations. It allows everyone to open any document, file, image, etc. Besides that, it will provide you with all updates from accounts to projects. Lastly, it has all excellent features that help manage operational tasks and keep them easier.
8. What should be improved in Mavenlink? 
Mavenlink should allow users to copy the previous job or collection of tasks they have done. Also, it would be better if Mavenlink improves the layout menu because that's confusing. They should also expand the user interface, especially the details box.