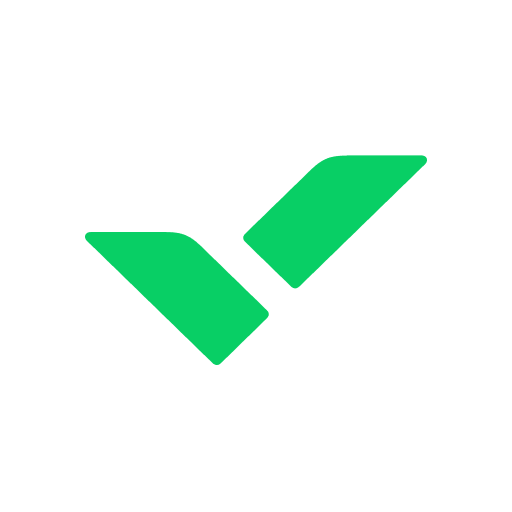 Wrike Review: Features, Pros, Cons & Best Alternatives
Introduction
"What makes a good project management software?" – Anonymous
There could be many factors that tell you whether a project management software is ideal or not. But, it also boils down to one's personal preferences and requirements.
Today, in this post, we'll talk about Wrike, which is not only a project management solution but also offers a collaboration tool so that teams can run smoothly.
Wrike is a power package for businesses looking for professional work management solutions.
It comprises vital elements like company-wide collaboration, marketing, creative services, comprehensive digital marketing services, program management, consulting project management, engineering project management, design project management, and agile software development.
As you all know that managing a project is easier said than done! Thus, it would help if you had work management solutions more than ever to be ahead of the competition.
Let's check out what's in Wrike for you without any further ado!
What is Wrike?
Wrike is a scalable project management software that enables better collaboration, customized tools, and 360-degree visibility. This tool is designed to assist any team with the necessary tools for work management.
This tool consists of interactive Gantt charts, Kanban boards, and purpose-built workflow templates to streamline and schedule your projects. To run the tasks with ease and assign them without hassle, this software also features custom request forms.

These request forms are nothing but an internal collaboration feature to log in vital requests simply at the tap of a button. Wrike's collaboration power is seamless with visual proofing, digital publishing, and shared team calendars.
Moreover, you will have access to intelligent automation to turn strategies into results and move your Wrike teams forward. With 400+ app integrations, automated insights, resource management, and enterprise-grade security, a multi-strategic and multi-fold growth are not far!
Key Features
1 – Straightforward Yet Modern User Interface
It carries a contemporary and tidy look with a simple user interface. There are options to customize the color theme as well. And, you will be double excited as you explore the apps and integration features of Wrike.
Wrike for Gmail, Wrike for Outlook, Wrike for Microsoft Teams, Wrike To-Do list, Wrike extension for Adobe Creative Cloud, and Wrike for Windows & Mac.
This software also uses a concept known as 'Spaces,' a dedicated place to group similar projects or works. Moreover, surfing the platform is super smooth and informative.
You will get all the information present on the tabs on the home page. All the projects are visual and collaborative over the interface, which is easy for business, creative, and marketing professionals.
2 – Superb Level Of Interactions
You will experience three critical functions within this project management software, i.e., projects, folders, and tasks. Let's start with the projects where more detailed information is given from beginning to end, including the project status.
And a project can be put under the authority of a single owner. The extension of projects is tasks that are assigned either to other team members or a group of teammates.
There's a concept called folders to organize the projects. They are an overarching structure that can easily be categorized into sub-folders like pre-planning phases, etc.
Team members can leave comments on tasks, folders, and projects via @mentions and by posting emojis. There's a proper inbox for real-time communications and notifications in Wrike's 'My Work' view.
Along with the assigned tasks, this view also features analytics, a calendar, and a dashboard with filtered task lists.
3 – Wide List Of Third-Party Apps & Integrations
This project management software integrates with a massive bundle of third-party applications whose categories are namely email integration, CRM, software/IT, Export/Import, Single sign-on, mobile & desktop apps, extensions, CMS, Business intelligence, file storage, and chat/messaging.
Now, let's explore each of these third-party applications & integrations! For CRM, you have Salesforce, Salesforce (via Unito), and Hubspot (via Unito). In addition, there's JIRA, Github, Marker.io, Azure DevOps (via Unito), and TestLodge within the software/IT integrations category.
Wrike for Gmail, Wrike for Outlook, and different email integration for email integrations. In addition, you will have Slack and Wrike for Microsoft Teams for chat/messaging.
Within the export/import category, you can easily integrate with MS Project, MS Excel, and Microsoft Office 365 add-in. For SSO or single-sign-on, there's SAML integration, Okta integration, Microsoft integrations, Google integration, Active directory federation services, OneLogin, PingFederate, and Shibboleth.
Wrike's file storage integrations include Google Drive, MediaValet, Tenovos, Dropbox, Microsoft OneDrive, Box, and Online Document Editing. Then, Wrike's extensions have an extension for Adobe Creative Cloud, a Wrike to-do list, and an Office Timeline.
In the mobile/desktop apps category, you will have Wrike for Windows & Mac, iOS app, and Android apps. And, for business intelligence, you will have Tableau to run advanced analytics.
4 – Helps Accelerate Results With Work Intelligence
With Wrike's work intelligence feature, you can experience and harness the power of AI to get the best results possible. It comprises some of the most innovative automation and project risk prediction tools.
Wrike's Work Intelligence™ technology assists your enterprise to increase its revenue by empowering teams to minimize and predict delays, reduce manual efforts, and aim for the work that matters most.
Since this tool is available on Windows, Mac, Android, and iOS, this digital assistant helps understand the user's commands easily and further ramp up content creation and drive leads faster.
Wrike's work intelligence mode uses data and workflows while also offering precise recommendations to analyze the guesswork out of prioritization.
You can check updates, take action, and collaborate with team members in real time on your mobile devices, no matter where you're located. Whether your team is in-office, remote, or hybrid, you can work in complete sync with Wrike's work intelligence mode to stay ahead of potential blockers with early diagnosis and recommendations for risk mitigation.
5 – Versatile View Forms & Inbuilt Templates
How you want to view the project is fully customized within Wrike. It contains interactive Gantt charts view to visualize plans and check the work progress. Then, there are Kanban boards for agile teams, which can easily be shared and organized.
And, if you've not yet explored the Wrike templates, they're a must-visit! You can quickly check and sort the templates by template type and team category.
Some of the best examples of Wrike's templates include vendor management, agile teamwork, business operations, competitor analysis template, contract management, communication plan template, creative briefs template, and more.
So, there are tons of templates in Wrike worth searching for!
6 – Personalized Request Forms
For a seamless project management experience, Wrike also features custom request forms throughout the interface. These change request forms are generally built to communicate easily among different departments.
However, this communication of Wrike is a bit different from other features. There's a dedicated form builder where you can add conditional and relevant questions. The best part is that these request forms are automated so that they will be sent to the ideal teams at the right time.
It's simple for teammates to streamline request processes and minimize delays with Wrike's change request software. Also, there are purpose-built templates for these forms which you can easily access at your fingertips as well.
7 – Team's Time Tracker
There's an inbuilt employee time tracking feature within Wrike. Wrike's time-tracking software enables teams to improve their planning and resource management and focus on billable work.
Wrike's advanced employee time tracking software helps determine the time spent on projects, streamlines forecasting, and simplifies invoices and reports with better syncing.
You can lock timesheets weekly, monthly, or annually at the chosen interval with Wrike's timesheets. Furthermore, Wrike helps differentiate the non-billable and billable work to help you focus on the most valuable tasks.
With Wrike, you can keep your reports connected and customized.
8 – Simplified Proofing Processes
Wrike has online proofing software that helps give you centralized feedback, automated approvals, and context-rich collaboration. Online proofing software helps marketers instantly share and communicate feedback.
This feature also helps teams to share visual feedback. They can be further integrated with creative elements for quick changes. Wrike offers powerful integrations with Adobe Creative Cloud, Google Workspace (formerly G Suite), Microsoft Office, and Dropbox.
Wrike Pricing
Well, Wrike is available in almost every price range i.e. free, mid-range, and high-range. However, we haven't compared its prices with other software but we admire the Wrike pricing structure.
Furthermore, it's hard to know where they fall with many of Wrike's plans under custom pricing plans. So, let's check out Wrike's pricing plans below without any further delay!
Wrike Pricing Plans
Free
Professional ($9.80/user/month)
Business ($24.80/user/month)
Enterprise (custom pricing)
Every plan adds some new features from the existing previous plan. Moreover, you can try every plan for free on a 14-day trial. Let's suppose you've already taken a certain plan of Wrike and now you wish to add on some features, then Wrike has the same availability too.
You can enhance your Wrike plan with Wrike Integrate, Wrike Two-Way Sync, Wrike Marketing Insights, and Wrike Lock. These are all add-on features with different characteristics you can check on Wrike's official website.
Pros
Efficient project management software
This applies to various projects at a single time
Versatile pricing plan structure
AI-driven processes and results
Tons of purpose-built templates are available
Fully secure with encryption at both the ends
Cons
A bit complex to trace projects
Doesn't allow manual change of date settings
May consume processing time
Final Words
Wrike is a flexible and excellent hub to track projects and easily collaborate among teams.
However, you need to think well at the point of purchase. This project management tool has a lot of features, but it's hard to analyze which features sync best with which account types. With possible add-ons and sliding scale pricing, you'll need to chat with a sales rep before buying this software.
And, if you feel that Wrike offers more than you need, then you can either go for its free plan or some of its best alternatives.
Related FAQs
1 – Is Wrike owned by Microsoft?
Citrix Systems has intended to acquire Wrike for $2.25 billion in January 2021. The acquisition closed in March 2021.
2 – How is Wrike encrypted?
All the Wrike servers and workstations are encrypted via file system encryption of AES 256-bit.
3 – What is the agile PM methodology?
Agile Project Management is a constant management method for planning and guiding project processes that breaks them down into smaller cycles called sprints, or iterations.
4 – What are the benefits of using Wrike?
Some of the renowned benefits of Wrike include in-built time tracking software, enterprise-level project management, two-factor authentication support, detailed analytics, and the availability of tons of templates, etc.
5 – Does Wrike have automation?
Yes, Wrike has lots of automated features including workflows with simple rules.
6 – How do you use dependencies in Wrike?
To access task dependencies in Wrike, you need to follow the exact steps given below.
Sign In to the Wrike workspace
Switch to the timeline tab
Expand folders if required
Hover the cursor over the top-right corner of the taskbar where a small triangle appears to create task dependencies.
7 – Does Wrike have a Gantt chart?
Wrike's Gantt chart software lets you oversee, adjust, and communicate about projects. Understand what you're doing, and how everything is related, and easily share snapshots of progress with your team.
8 – How do predecessors work in Wrike?
Using Gantt charts offers the best way to visualize a predecessor in a project plan. You can set up task dependencies with Wrike, wherein one task completed can be triggered at the start of another.
This offers predecessor automation and successor project management that will allow your team to move forward more quickly.