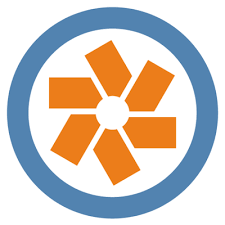 Pivotal Tracker: Features, Pros & Best Alternatives
Introduction
Pivotal Tracker is an Agile project management tool developed by Agile software development experts. It's easy to use and enables real-time collaboration around a shared, prioritized backlog.
When product owners and developers know where things stand, the Tracker allows your company to bring the right products to market faster and adapt to the changing world. Simple, yet powerful and transformative, Tracker helps organizations bring the right products to market faster and adapt to changing worlds.
Pivotal Labs' years of experience on real-world client projects, including many top-rated brands that have successfully employed Tracker, are evident in Pivotal Tracker's agile, iterative workflow and story management.
Regardless of where you are, you can become even more agile by taking advantage of the free Tracker app for iPhone, iPad, or iPod Touch. Tracker's intuitive full-text search makes finding every story an easy task, but it also provides the option for more powerful structured queries when you need them.
Monitor your project with Tracker's built-in charts, which include release burn-down, iteration burn-up, story type breakdown, and historical velocity. Imagine if everyone on the team knew what the most important thing they could do next to move the company forward.
Tracker facilitates this communication by allowing developers to focus on what's next without losing sight of the big picture, which is what is important. Tracker's workflow transparency encourages conversation and allows your team to work better and faster.
Pivotal Tracker was created to be simple, powerful, and transformative, so companies can bring the right products to market faster and continue to innovate with the world around them.
The software has been refined and optimized over 10 years to provide just the right amount of structure so that project status, workflow, conversations, and documents are all easy to understand for the entire team in one location. Hence, product owners know where things stand and developers know what to focus on.
What is a Pivotal Tracker?
Pivotal Tracker is an easy-to-use agile project management tool that helps software development teams work together in a focused manner. It is a product of Pivotal Labs, and it incorporates proven agile methods, based on hundreds of successful large-scale projects.
It gives product owners a true, in-depth view of what is happening on each project, so they don't need to ask, and allows developers to focus on their work instead of reporting on it. Every team member has the same, real-time view of what is going on with each project and what needs to be done next.

Using the team's past performance, Pivotal Tracker automatically calculates the time it will take to finish a single task or the entire project, allowing managers to create detailed delivery estimates for all projects that can be based on real-world circumstances and workforce availability.
This software includes a guiding iteration planning tool that helps project participants prioritize their activities and break out tasks into several manageable chunks. Pivotal Tracker is a cloud-based product planning and management tool designed for modern software development teams.
This Agile project management tool from Pivotal was designed to improve team collaboration and track progress throughout the project lifecycle. The software allows project team members to list actionable items, assign activities, prioritize tasks, and set deadlines.
Pivotal Tracker is built to facilitate Agile development and provide analysis and feedback in mid-project based on current progress and development speeds, so product owners can be confident that the data they see represents the true status of all of their projects.
It provides a shared priority system so that everyone on a given project has visibility into the project's progress and team members' statuses, as well as file sharing, project obstacles visibility, and a REST API for customizable integrations.
Features
1. Workspaces
For product teams, workspaces organize the projects and can be used to share projects side-by-side, giving them an easy overview of the entire work life. With drag-and-drop, users can move stories around projects and search through backlogs to find exactly what they need.
Pivotal Tracker allows users to keep all their work together, even when they work across multiple teams. Workspaces have a "My Work" feature that provides a clear list of all the stories that each user is responsible for so that they always know what to do next.
This feature makes the team's work across multiple projects transparent so that every stakeholder can see the overall status and progress at a glance.
2. Story
The story feature in Pivotal Tracker is a small, actionable piece of work that can either be a placeholder for a future conversation or a relic of a previous one. Outlining what a user needs helps companies focus on the what, not the how.
A Pivotal Tracker story can have a title (required), story type, point estimate, requester, owner, followers, description, labels, tasks, and comments (with or without attachments) In Pivotal Tracker, there are four types of stories: features, chores, bugs, and releases.
3. Analytics
Pivotal Tracker has an Analytics feature that shows a visual representation of team health and gives managers and other team leaders an instant bird's-eye view of how well they are performing.
Users can scroll through the Project Overview to find high-level trends or fluctuations that reflect the team's performance. By clicking on one of the reports, users can drill down into a project's health through iterations, epics, and releases.
Users can access the data needed by the team to diagnose and eliminate bottlenecks at the cellular level.
Pros
Pivotal Tracker is a simple, clean, and clear interface that gives users a good overview of who is working on which tasks and team members can progress a task through its stages and complete it with transparency to everyone else on the team.
Pivotal Tracker's simplistic interface gives users control over their projects, and its layout uses columns to help users see stories or information properly grouped.
The software is presented in a logical way, which contributes to its simplicity of use.
Pivotal Tracker helps teams keep track of their progress on projects, and its velocity reports help predict how much work will be required in future iterations.
This tool integrates perfectly with different major software, such as Git, Slack, Usersnap, Bugzilla, Zendesk, and Google Drive.
Cons
Pivotal Tracker has reporting capabilities and includes canned, ready-to-use reports, but it doesn't support the creation of ad-hoc or custom reports that could prove vital to some businesses with unique needs.
It is easy enough to use for software developers and engineers, but the software can be confusing for ordinary users, as it has a moderate learning curve for users without programming experience.
Pivotal Tracker Pricing
It has a variety of pricing options, depending on how many projects you plan to create as well as the number of users you wish to include. Fortunately, Pivotal Tracker also has a free plan, which is available in several different circumstances.
If you have less than three users or plan to list all of your projects publicly, you can use this plan. Nonprofits and educators also have free access to the software.
Pivotal Tracker also provides a 30-day free trial without a credit card, during which you get full access to the software's features and can add an unlimited number of users and projects.
After the two-month trial period is over, your account will automatically go back to the free, individual version.
Here's a detailed list of Pivotal Tracker pricing plans. The prices listed are for annual plans:
Free Plan: The Free Plan costs $0 per month and includes:
Unlimited file storage
Up to Five (5) Projects
Up to five (5) collaborators
Unlimited viewers
Startup Plan: This plan starts at $10 per month and includes everything in the Free Plan, and:
Up to 10 collaborators
Unlimited projects
Standard Plan: This plan begins at $97.50 per month and includes everything in the Startup Plan, and:
Volume discounts
Priority support
The Enterprise Plan: This Pivotal Tracker plan can be purchased at custom pricing and includes all of the features included in the Pro Plan, plus: Single sign-on system for Cross-domain Identity Management (SCIM) Purchase orders, and invoice-based subscriptions No limits on adding new users Live audit trail Organization – visible projects A dedicated customer success manager Other advanced features
Conclusion
Pivotal Tracker, a cloud-based agile project management software from Pivotal, enables collaboration among teams and monitoring progress throughout the project lifecycle. It allows team members working on a project to track actionable items, assign tasks, prioritize tasks, and set deadlines.
Pivotal Tracker features a shared calendar that shows daily assignments, project status, and future resource availability. While primarily meant for software developers, Pivotal Tracker can be used across other industries, regardless of size and vertical, to manage the project life cycle.
It can be used by software development teams, startups, and companies interested in an agile workflow, but can be used by companies across other industries regardless of size and vertical for managing the project lifecycle.
Pivotal Tracker FAQ
Q: What is Pivotal Tracker?
A: Pivotal Tracker is a project management software designed primarily for software developers. It was developed from the ground up to facilitate the agile development cycle and was built to structure projects in sprints, or "stories". VMware now owns and supports this software, which is part of the Pivotal/Tanzu product line.
Q: Who uses Pivotal Tracker?
A: The most common users of Pivotal Tracker are the Computer Software industry and Small Businesses (1-50 employees).
Q: Is Pivotal Tracker handy?
A: Pivotal Tracker is not an all-purpose tool that can be used in any situation. In a specific set of use cases, it is just extremely useful, and if you're a developer who has adopted the agile approach, there aren't many other project management systems on the market that can surpass it.
Q: What is Pivotal Tracker's top Alternatives?
A: Asana and Jira Software are the common alternatives available for Pivotal Tracker.
Q: Is Pivotal Tracker Free to use?
A: If you need to add more team members or projects, you will need to upgrade to one of the paid plans offered by Pivotal Tracker.
Q: How much does Pivotal Tracker cost? 
A: The cost of Pivotal Tracker depends on the number of projects you want to manage and the number of team members who will use it. Free pricing is available for groups of five or fewer people and no more than five projects. Teams with up to 10 members can pay a flat fee of $10 per month, and additional collaborators can be added for a fee.
Q: Is Pivotal Tracker better than Jira? 
A: Determining whether Pivotal Tracker is better than Jira is simply based on personal preference. This project management tool comes with a 30-day free trial to see if it is the right software for you, as both have similar features and positive user reviews.
Q: How easy to use is Pivotal Tracker?
A: It can be easy to use, especially for those with previous experience with agile and project management software. At first, using this type of project management software may be confusing, but it has a wealth of tutorials and support resources to help you get the most from the software.