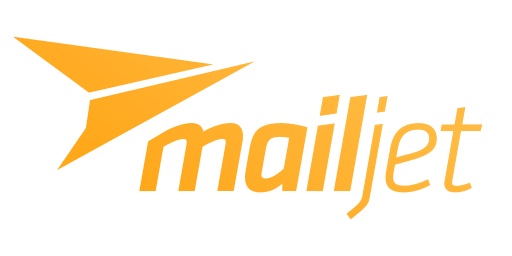 Mailjet Review: Features, Price & Best Alternatives
Introduction
A good email marketing tool like Mailjet is at the core of every successful Digital Marketing strategy. And it isn't hard to understand why. Email marketing software makes creating, sending, and analyzing the data from each of your campaigns a much easier task.
It is probably one of the ancient forms of digital communication, but email still reigns supreme when used. Email marketing has an ROI of $38 for every dollar spent, meaning it deserves a place in every marketer's toolbox.
It has a quite premium offering, especially when you consider its affordable newsletter software providers on the market – it even comes with an excellent collaboration feature we haven't seen in other email providers.
We'll look at more of the features and specifications of Mailjet in this review guide below.
What is Mailjet?
Mailjet is an email solution for both developers and marketers. This tool helps them create, track, and send marketing and transactional emails via an intuitive user interface and APIs.
Launched in France in 2010, Mailjet is used by tens of thousands of companies to send their email campaigns and transactional email. Recently, Mailjet has added a multi-user collaboration feature, allowing marketers and developers to work together in real time on the same email. Pretty cool, right?
Mailjet is GDPR compliant and SO 27001 certified, so they assure you security for the company's data and your personal information. Moreover, your data is regularly backed up, which can assist you in rejuvenating your important data just in case it's lost.
TLS and SSL certification guarantees to keep your data encrypted and safe so that no third party can easily access it.
This email tool provides various tools that help your email program thrive. To create emails that get noticed, use their innovative Passport email builder to create customized message templates—and edit them in real-time with your other teammate.
When you're done with sending emails, you can use their tools to test different email variations to various audience segments, schedule your messages for automatic and delayed sending, and more.
After sending, you can use Mailjet's analytics tools to see how your emails have performed and how you can make them highly effective. It's comprehensive in one convenient package.
Mailjet Review
We do this review based on many other factors of this email marketing tool. This review is based on Mailjet's features, pros, cons, and price.
Features
Primary features of Mailjet include a dedicated workspace, role-based permissions, customizable templates, activity logs, automated workflows, a Simple Mail Transfer Protocol (SMTP) relay, and scheduling.
Let's understand these critical features of Mailjet in detail as follows:
1. Custom Email Builder
You can easily create beautiful-looking emails with the help of templates or design them from scratch. Additionally, you can collaborate with your team while building each email, like syncing in Google Docs.
That's how everyone can comment on the ongoing email building process, suggest changes, and thus create masterpieces.
2. Contact List Management
This tool makes it simple to handle your contacts list. To segment your list, you can add custom fields however you want. List management also consists of analytics features to compare open, click, and unsubscribe rates.
3. A/B Testing
This feature helps you send various emails to specific small segments of contacts depending upon their response. In addition, Mailjet can automatically do campaign optimization to send the best-performing variation.
4. Efficient SMTP Relay and Email API
You can easily sync with multiple programming languages and deliver thousands of emails in minutes with Mailjet's efficient SMTP relay and Email-API.
You can easily integrate Mailgun in just a few minutes and start scheduling, sending, and tracking emails via SMTP relay or their send API. Use our ready-to-go libraries in your preferred programming language: PHP, Ruby, Python, C#, Java, Node.js, etc.
On the other hand, Mailjet's Free SMTP Server integrates easily with any system. You can update your configuration via their SMTP server and authenticate with your credentials (API key, secret key).
5. Email Automation
This software assists you grow your business by automatically sending emails at the right time. It will further help engage your potential buyers and even attract inactive buyers. It automatically sends emails for important events like anniversaries, birthdays, etc.
6. Collects Buyer's Information for Email Segmentation
When you process widgets of subscriptions for your customers via Mailjet, it gives you a simple form telling them basic information like address, age, and gender to send them personalized emails.
7. Email Analytics
This feature provides you performance insights into your emails to improve your marketing strategy as and when required.
You can get an entire synopsis of your actionable insights and email performance to improve your strategy. Also, it's accessible to set up webhooks and receive event notifications directly in your system or any other external tool.
8. Expandable Contact List
It provides you with features to increase or stretch your contacts list. It's easily done with a subscription widget. Your newsletter subscribers will get automatically added to the contacts list. Your contacts list will only include genuinely interested people and save your mailing reputation.
9. Easy To Manage All Clients Via a Single Dashboard
With this email marketing tool, you can easily manage all your clients in one place. It's easy to maintain complete control over your client's email program by creating separate sub-accounts for your customers to simply handle their templates, campaigns, contacts, and stats.
Furthermore, you can monitor the performance of their emails in real time, use webhooks to send statistics to your clients and team, and easily integrate them into your tools and dashboards.
Mailjet's collaborative email editor helps you and your clients to collaborate in real-time to create responsible, and interactive emails.
This email tool provides a full set of features designed for your email marketing agency such as section locking to control which is easily editable by users. There's an Inbox Preview to see exactly how your email appears to your clients' contacts and many more.
10. Mailjet Embedded Integration
With Mailjet Embedded, you can effortlessly sync Mailjet's powerful and intuitive email marketing platform directly into your product.
The Mailjet Embedded integration allows you to integrate Mailjet's email marketing platform into your product rapidly to delight your users and stay on top of the competition.
Mailjet Embedded is exceptionally flexible and can be launched weekly. Your license is available with an effortless installation guide and access to a Technical Account Manager.
You not only get the industry-leading product when you work with Mailjet but also a team that will help you get to market instantly.
The Mailjet Embedded integration is the simplest way to provide your users with an intuitive and robust email marketing toolbox with everything they can create an email marketing strategy, from creation to testing to launch.
11. Excellent Deliverability Services
Mailjet provides a robust sending infrastructure combined with VIP customized support. With Mailjet's Deliverability Services, you'll derive an advantage from a dedicated account manager to assist you to maximize and shaping the success of your email strategy at each step.
Whether you are sending marketing emails, SMS, or transactional emails, you've found the right solution. Mailjet's infrastructure can auto-scale to send up to 15M emails/hour (per user) via our Email API, even during peak sending periods.
Also, there are no issues with the reliability of our email platform with 99.9% uptime. Mailjet is the first email solution designed with the top features of team collaboration.
Enterprise clients benefit from exclusive features like inbox preview to improve your email results, or activity logs to track all changes made to your templates or campaigns in Mailjet.
With Mailjet, their dedicated Technical Account Manager stands ready to support your daily needs. We provide dedicated onboarding, training, and deliverability expertise to advise on migration and integration with their API, in English, French, German or Spanish.
Mailjet Pricing
1) Free
6,000 emails/mo with 200 emails per day.
2) Essential – Billed monthly (Starts from $15)
15,000 emails/mo without any daily sending limit.
3) Premium – Billed monthly ( Starts from $25)
15,000 emails/mo without any daily sending limit.
4) Custom (Upon request)
Infinite scalability to support high volumes.
Pros
Ideal for small businesses at affordable prices
Simple to manage tools
Good customer service
Scalable
Also includes a lifetime free plan
Cons
Few numbers of templates to choose from
A bit expensive pricing as compared to the features provided
Final Words
In this comprehensive review of Mailjet, We cover features, pros, cons, and price comparisons, we can now simply describe that Mailjet can be an ideal choice for email marketing.
They even include a free lifetime plan, which can be extremely beneficial for startups or small businesses, that lack funds for advertising. Their A/B testing and Email analytics features can make the marketing campaigns a success.
FAQs
1 – What is the best way to do email marketing?
You can formulate an email marketing strategy by following the steps given below.
Define your audience
Establish your goals
Build an email list
Select an email campaign type
Create a schedule
Measure your results
2 – Is it legal to sell an email list in the USA?
In the USA, the CAN-SPAM Act of 2003 is a law that is related to email spam.