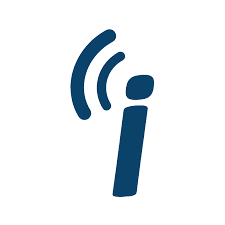 iContact: Features, Pros, Pricing & Alternatives
What is iContact?
iContact is a straightforward email marketing solution for small businesses and is one of the oldest software on the market today. The launch of the software iContact goes back to 2003.
Even the email marketing of small businesses isn't a manual task anymore! But, on the other hand, it's highly crucial for the growth of the business. This is because email marketing and other digital marketing tactics go hand in hand.
We'll review the email marketing software iContact in detail in this guide. Keeping in mind the growing number of 'B,' i.e., 'billion' in email users, we've decided to critically determine the powers and weaknesses of this email marketing software.
The concept of this email marketing tool is pretty broad, and you cannot go ahead without the help of effective software. It offers you engaging experiences, personalization, high engagement for contacts, a fluid buyer's journey, A/B split testing, etc.
This software was exclusively discovered by two economics students at the University of North Carolina Chapel. They came up with the concept of providing helpful service, especially for small businesses, so that they can be noticed in numerous countless emails.
The last brand name of iContact was Broadwick Corporation, named by its founders, Ryan Allis and Aaron Houghton.
Then, it was rebranded to iContact in 2007. In 2013, iContact was recognized on the list of Deloitte's Technology Fast 500 and was awarded one of the most excellent workplaces in Raleigh.
It consists of a straightforward and jargon-free approach, making it a viable option for people who want to effectively manage their small businesses via practical email marketing concepts large companies also implement.
iContact has a wide range of features discussed in the other sections. Another reason it's user-friendly is that the iContact has a cloud-based presence, so you won't have to download or install anything over your PC.
So, let's check what unique iContact offers without any further ado!

Key Features
It's high time that you consider some new systems and techniques to explore upcoming email marketing campaigns. This email as aid will keep on being omnipresent for many years to come.
Let's explore the top notable features of iContact that are beating today's marketing challenges as follows:
1) Creative Format
Even though iContact is built for small businesses, it has come up with excellent creative tools that email marketing solutions of big companies also use.
In terms of creative format, we're generally speaking of the simple drag-and-drop editor and design solutions of iContact. However, creating compelling email campaigns isn't a thing of an hour now with iContact.
You are only required to choose among the different template options and start working from there. They are editable and consist of a high-tech media library for personalization.
Despite available templates, you can also go for custom design solutions with iContact. The design team of iContact is always ready to help you with various things from GIF animations to custom email templates to infographics and more.
2) Incredible Automation
You can build instant and reliable connections with iContact's incredible automation functions. In addition, you can easily track your subscriber's performance through emails and landing pages.
There's a load of more excitement when you have the option to create fantastic engagement journeys, especially for critical events. The three crucial elements of its automation concept are 'subscriber events,' 'date in time,' and 'engagement triggers.'
You can automatically track your new subscribers and their performance analytics with subscriber events. The engagement triggers help you define unique paths for the subscribers who have shown positive engagement in the journey.
Lastly, date in time is more like an automatic calendar triggered on special days with personalized messages. Thus, the automation functions of iContact help you build a genuine and trustworthy connection with subscribers.
Despite the intelligent email automation, the features such as smart sending and Salesforce integration are also lying there in the way. These are handy features, especially for small businesses looking to invest in a professional yet affordable email marketing solution.
3) High Volume Email Campaign Management + Custom Landing Pages and Forms
Managing and automating high-volume email campaigns is challenging, even for large businesses. And now, with the help of iContact, you can do it pretty effortlessly with just a few taps.
For a complete analysis, you will be provided with an entire proprietary analysis tool that will ultimately help you strengthen your brand's online presence.
Also, the high-volume email account senders are assigned a dedicated email expert to create performance reports, engage subscribers, and offer industry advice to run your campaigns smoothly.
Besides this, the support for custom graphic design and other relative tasks is always there with iContact. Custom landing pages and free forms are two other growth tools of iContact worth considering.
You can easily create a signup form on iContact via its provided templates. And for personalization, you have the option to write code and design web forms with HTML for your desired colors, fonts, and other input fields.
Moreover, you can create forms with third-party apps such as 123ContactForm. What's more, iContact can include signup forms directly on Facebook pages.
4) Contacts Management
Adding new contacts and managing the subscriber list is a breeze with iContact. It can be done in one of the four ways as given below:
Upload an XLS/XLSX or CSV file.
Copy and paste email addresses within a text block.
Online signup forms.
Manual addition of email addresses within a form.
The management of subscribers with iContact is also secure via a double opt-in autoresponder. Double opt-in is better than single opt-in for security because it only adds a new email subscriber after sending them a confirmation link.
It also saves you on the cost of email marketing a lot. iContact also tracks the activity of each subscriber while recording the campaigns they are most participative or active in so that you can trigger them again with similar activities.
Behavioral segmentation and list are the two standard features available in every plan. These features let you create user segments depending on particular events or specific filtered data from a user's profile.
Consequently, the list segments can be used to send targeted campaign messages that resonate with a particular demographic of subscribers.
5) Help and Support
iContact offers online help services at each stage to assist its prospective customers in learning, using, and managing their email marketing solutions. After logging in, you can access searchable guides and video tutorials to help you master your way around the program.
They also host live webinars, which you can attend to learn more about email marketing and the program in general. To get in touch directly with their customer service staff, fill out the Contact Us form and send your queries to support@icontact.com.
iContact offers advisory services for premium accounts. Even though iContact doesn't let you avail of any money-back guarantee, they provide you a 30-day free trial which is operational for up to 100 contacts to 400 messages.
6) Analytics & Reporting Tools
Performance reporting and A/B split testing are two of the critical elements of its reporting tools. In addition, you can click the 'Account Health' and 'List Health' tab for reporting purposes.
These reports compile information about the general effectiveness of your e-mail marketing campaigns. The details available in these reports include the number of subscribers, overall email bounces, and list growth rates.
A dashboard is provided to you to reveal all the key statistics such as clicks, email opens, and bounce rates. You can dissect the data as per your choice and how you want to see whether in the form of pie charts or numerals.
As a bonus, iContact offers the potential to determine and monitor the effects of campaign messages sent to social media sites.
7) Determines The Best Customers With RFM Integration
The technique of RFM, or 'Recency, Frequency, and Monetary', is the most reliable method of market segmentation. Furthermore, it is the technique of strategic customer segmentation to trace the customer's buying behavior and analyze how profitable and active a particular customer group is.
RFM Analysis assists you in creating different customer segments. So you don't have to catch out to 100% of your audience.
8) Retrieve Abandoned Cart Orders
Within the iContact Pro's integrations, there is an integration with WooCommerce, which will assist you in quickly retrieving all the abandoned cart orders which were once forgotten or left by your customers from the brand.
Pros
Contains free trial
Endless list of responsive email templates
Inbuilt data tracking and reporting tools
Robust survey tools and social media integration
It contains very useful integrations
Competitive Pricing
Ability to import contacts via XLS or CSV files.
Cons
Only for managing email solutions of small businesses
Some integrations are only available on the Pro plan
Google Analytics is extra costly with the Pro version of iContact
iContact Pricing
iContact offers both the free plan as well as paid/pro plans.
The free version offers you contact management for up to 500 subscribers, 2,000 sends per month, a drag-and-drop email designer, a single-hosted landing page, and email support.
Then, the advanced plans begin from $23 per month to $350 per month and more.
Starting with the advanced plan of $23 per month, it offers you email contact management for up to 1500 subscribers, unlimited sends per month, infinite landing page creation, complete hosting landing pages, multiple users, smart sending, marketing automation, live chat, and email support, and unlimited welcome series.
Then, the plan advances based on the number of subscribers management, such as subscriber management of 10,000 contacts with other features being offered in the $95/month plan.
Final Words
Although it has a few limitations, iContact is a reliable email-marketing solution for amateurs and advanced users alike.
It provides all of the necessary functions you need to operate an email campaign. However, the premier service sets it apart, which consists of personal advisers who help customers create effective marketing plans.