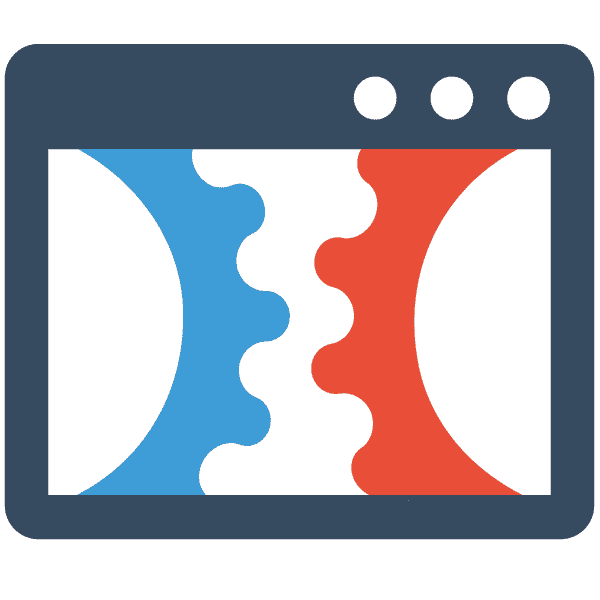 ClickFunnels Review: Features, Price & Alternatives
What is ClickFunnels?
ClickFunnels is a sales funnel software. It is ideal for companies who are into scaling up their business. How? ClickFunnels can be used by businesses to attract visitors that can be leads, and such leads can be turned into customers. All this can be done automatically.
In other terms, ClickFunnels is your company salesperson who shows potential customers the product and also sells the product. Interestingly, Clickfunnels makes this process easier. You don't need any critical expertise to create successful funnels.
This software does not only show visitors the services, but it also follows the potential customers when they leave the site.
ClickFunnels Features
This platform offers various tools that are ideal for marketing as well as funnel creation. These features are many and will just highlight the most important.
Funnel Builder
Landing Pages
Share Funnels
Drag and Drop Editor
Payment Gateways
Actionetics
Backpack
Funnel Templates
SSL Certification
A/B Testing
Conversion Rate Optimization
How To Use ClickFunnels?
Signing up to use ClickFunnels is quite simple and straightforward. However, using the platform to create funnels is not that easy. You will need to get trained to 'use' ClickFunnels. That is, you have to learn how to use the platform to grow your business.
Interestingly, there is a FunnelFlix feature where you can watch marketing courses and training. That is helpful to start positively.
ClickFunnels Pricing
There are two plans that you can choose from. You will have to select a plan that is ideal for your business. However, there is a 14-day free trial that you can use to sample the service.
Basic Plan
This is the cheapest plan, but with limitations. It cost $97 a month. Under this basic plan, you can access various features but in a limited way. With this plan, you can share the funnels with other people, access chat support, FunnelFlix, etc.
Features that you can access with limitations include Funnels, Pages, Domains, Sub Users, and Payment Gateways, among others. For instance, you are limited to 20 Funnels compared to Unlimited Funnels under the ClickFunnels Platinum Plan.
This is a basic plan for an entry-level account. In some instances, you might need to access more features. And you can upgrade to the other plan for more features and tools.
Platinum Plan
This is another plan that you can settle for if you want to access more features. The platinum plan costs $297 a month. If you pick this plan, you can access Pages, Funnels, and Follow-Up Funnels unlimitedly. Remember, the Follow-Up Funnels feature is not available under ClickFunnels Plan.
Then you have 3 Sub Users, 9 Payment Gateways, 9 Domains, Weekly Peer Review Hackathons, priority chat support, etc. This plan is ideal if you have a big company.
ClickFunnels Review
Is it worth it to subscribe to ClickFunnels? This platform has its pros and cons.
According to various users, ClickFunnels is worth every cent. Users say that the services they get are worth the costs. They say that the subscription plans are expensive, but they are happy with the features and tools that they get from ClickFunnels.
Free resources for training to gain more skills in marketing is another thing that is much appreciated by users.
Some users claim that the platform is easy to use, while others say otherwise. Integrations seem to be not smooth, and this makes it difficult to use the platform.
Almost every user mentions the price tag. They say that it is more expensive for beginners and small businesses. But they are happy with the services.
Another disadvantage is that the platform has bugs. As much as they have a good support team that resolves issues faster, the bugs are quite annoying.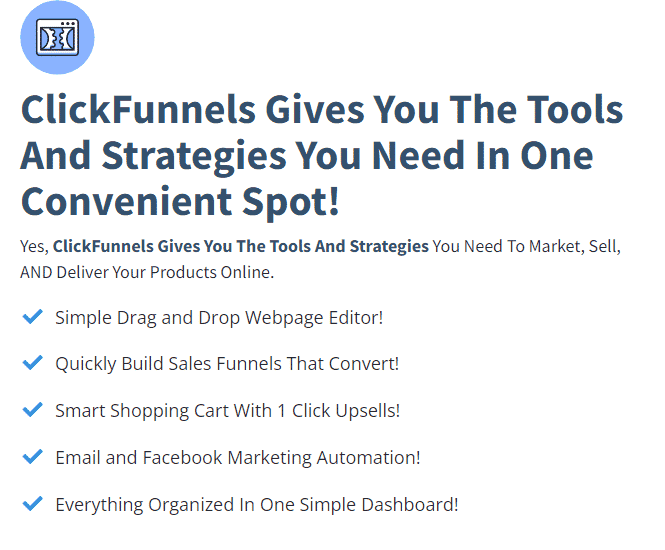 Conclusion
If you want to scale up your business, ClickFunnels is one of the platforms that you can consider. It is ideal for creating sales funnels. The services are quite expensive but they are worth it.