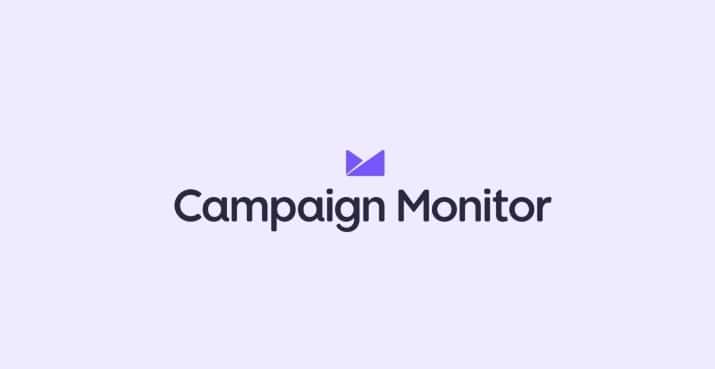 Campaign Monitor Features, Pros, Price & User Reviews
● What is Campaign Monitor?
Campaign Monitor is a website, worldwide used by marketers for simple and effective email marketing. It is estimated that around 2 million marketers used Campaign Monitor for business.
Campaign Monitor allows the user to capture data, managing it in the format of an online mailing list. Users can also send an HTML e-newsletter to it. To enjoy the benefits of this software, individuals have to pay a monthly fee.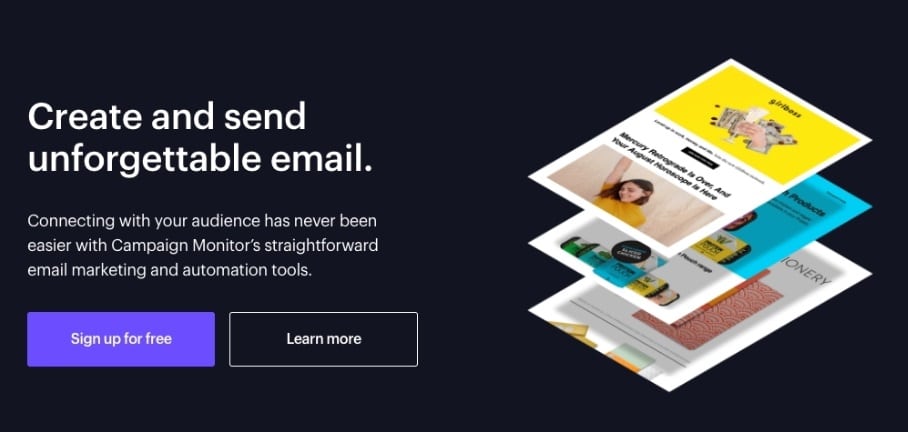 ● How Was Campaign Monitor Created?
Ben Richardson and David Greiner from Sydney founded Campaign Monitor in 2004.
It was founded to conduct business deliveries with a pixel-perfect email marketing strategy.
Initially, Campaign Monitor had main head offices in Sydney and Australia but now different cities around the globe have its offices and live support 24/7.
Cities like San Francisco, New York, and London are among them.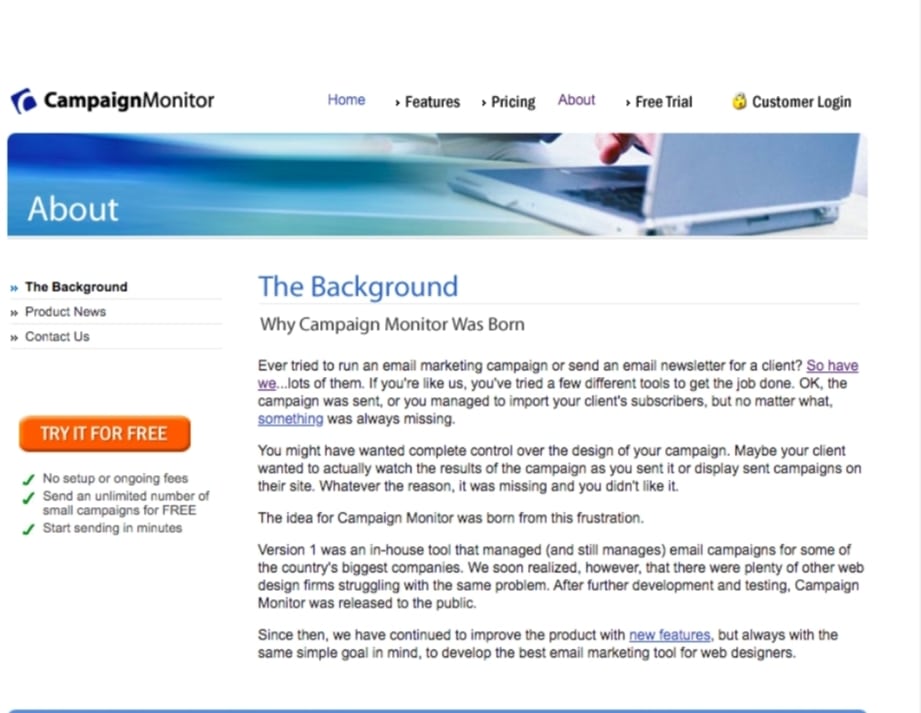 ● Products and Services Offered
It offers a wide range of services to enhance the experience of the user with the website.
■ Manage List and Segments 
Allows the user to build and manage segments according to their requirements with the help of a list management tool.
■ Email Builder
It provides a well-designed and personalized email builder that allows the individual to have a better experience writing and forwarding emails.
● Campaign Monitor Review
It is easy-to-use, user-friendly, and offers a variety of services to users. It allows customers to send emails in an effective manner.
■ Reviews directly from the users
☆ "I use Campaign Monitor for my email marketing campaigns. Easy to use, and it makes my job much easier when it comes to sending out promotional emails. It gives me access to choose great responsive templates that I can customize in seconds. I appreciate the high deliverability, great compatibility with mobile devices, and the fact that its email templates are responsive." – Prakher G
☆ "You can use Campaign Monitor however in-depth or surface-level you want to. If you just want to send a simple email and track who it goes to, you can do that. If you want to create detailed subscriber journeys with conditional content, you can do that too." – Jeremy S
☆" It's a very comprehensive email marketing tool that enables users to send personalized emails to promote effective engagement with your esteemed clients. Excellent customer service and its dashboard and analytics are very intuitive and easy to use". – Cornelius T
☆ "One of the strongest features of Campaign Monitor is their excellent email deliverability rates. Many email providers have flashy features and cool templates, but their emails don't reliably get delivered to inboxes. Campaign Monitor consistently delivers emails to inboxes and avoids spam filters more than any other email platform I've used. Their compliance team is top-notch, and while they can be a pain to deal with during onboarding, they know what they're doing and take all necessary steps to make sure their clients are compliant with email marketing policies and laws " – Conrad C
☆ "The account interface and editor are super easy to use. The options are intuitive and allow for customizing templates with ease.
I appreciate the variety of templates, as well as the mobile optimization of templates. Making modifications to the template is easy, including adapting to your brand style. The available automation, such as Welcome journey, is wonderful and easy to set up.
I also love the fact that the fee structure scales with you based on list size, which is not always an option with other ESPs. This is a great option for small but growing businesses who want to do opt-in email marketing the right way, but are starting out with smaller marketing budgets. " – Cathy C
● Campaign Monitor Pricing
It is an email marketing software that acts as a service tool. To use the several benefits of this website, users have to pay monthly fees depending on the action plan on their account.
● Plan Benefits
It allows users to access support through email
Access to Campaign Monitor plans offers statistics of the performance of mailing data.
It contains a variety of templates designed according to different purposes. After activating the plan, one can use the templates from the library.
● Plan Prices
Basic -: $9/ month

Unlimited -: $29 / month 

Premium -: $ 149 / month
Overall Rating-: 3.5/5
We hope that you enjoy the Campaign Monitor Review.