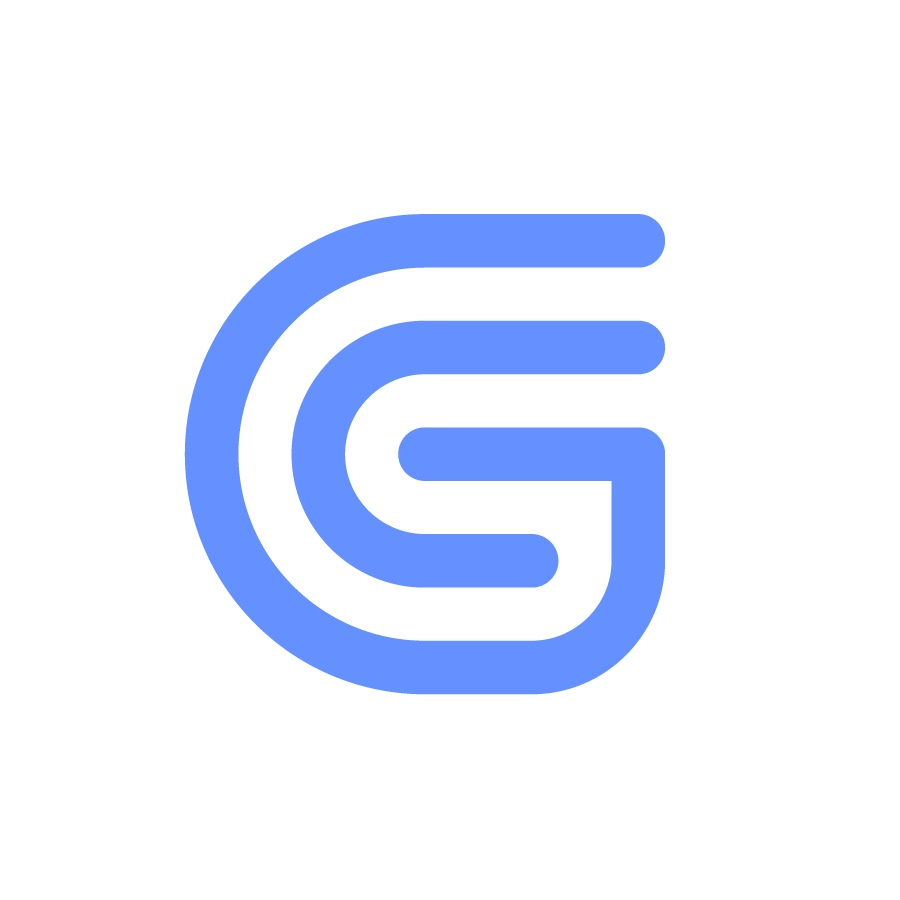 GuideCX: Is This Alternative To Smartsheet?
Introduction
GuideCX is a client onboarding and project management software designed to help companies in the automotive, financial, educational, and other industries streamline their customer experience and engagement operations. Using a single interface, employees can interact with clients, manage tasks, and automate workflows.
It allows professionals to invite internal resources, CX teams, and third-party vendors to collaborate on projects. GuideCX features include automated reminders, an activity dashboard, custom templates, reporting, and training management.
It offers an API that allows businesses to integrate the system with several third-party platforms such as Salesforce, HubSpot, Jira, Slack, etc. It is a client onboarding and project management system that makes it easy to invite, guide, and engage internal and customer teams.
Task automation, transparent project views, and easy access to tasks and status updates via the portal, email, or mobile app keep your client at the center of every project. When a business project is launched, every ambitious entrepreneur has high expectations for good returns, but it can be a real challenge to see the venture move from the beginning to the end.
The need for effective project management is transforming into a necessity, rather than a status symbol. It is becoming the critical pillar of support and strength to get the job done. When people imagine project management software, they think of it as a method of managing the tasks required to complete a project, within the time frames set, to achieve the desired result.
GuideCX is a customer-focused project management software used for onboarding teams. It's a smart solution that cuts go-live time by nearly 30 percent. It works in a way that keeps customers in the loop, thereby improving satisfaction and delivering better results.
Teams know what must be done, who is responsible, and who needs support with the tool, while external customers know what to expect and with whom to communicate. It increases team efficiency and bandwidth, which leads to increased output and satisfaction.
Users can define their process and incorporate pre-designed templates into a single project plan. It also allows users to adjust tasks to accommodate different stages, allowing them to white-label GuideCX's products for customers, third parties, and vendors with their brand.
With automated communication, users can manage their expectations and workflow. Progress reports and automatic email notifications offer insight into what's going on. Users can analyze project trends and adapt customer experience accordingly.
What is GuideCX?
GuideCX is a client implementation and onboarding project platform that facilitates the invitation, leadership, and engagement of internal and customer teams in a transparent process that enables them to deliver value faster.
GuideCX delivers products and services more efficiently and accelerates the customer's time to value. It helps team efficiency and bandwidth to increase, leading to higher output and satisfaction.
It also enhances customer insight and accountability. Task automation, transparent project views, and quick access to tasks and status update, whether by the portal, email, or mobile app, make it easy for customers to collaborate GuideCX provides the right level of visibility into a project to improve efficiencies and manage customer expectations.
Client engagement, engagement, and visibility, project and task management, branding, free onboarding training sessions, live chat support, and more are all features that reduce time to value and increase project performance.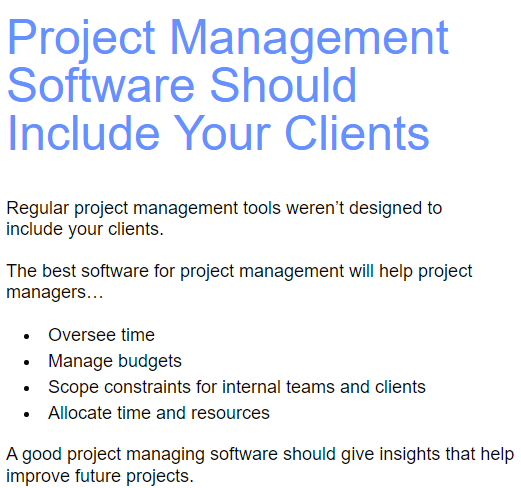 GuideCX is a client onboarding and project implementation solution for businesses in a variety of industries, including education, finance, automotive, and others. It provides employees with the ability to get project updates and reminders, manage tasks, and configure workflows automatically.
GuideCX provides an application programming interface (API) and Zapier integration that allows companies to connect the system to several third-party platforms, such as Salesforce, Slack, HubSpot, Jira, and more.
GuideCX is a client onboarding and project management platform that places your clients at the heart of every project by giving them complete visibility into the work. Invite anyone to the project – internal resources, customer teams, and third-party vendors.
With automated tasks, reminders, and updates, guide each step and keep it on track. Engage teams by allowing them to interact with the project in the way they want. They can do tasks, check the status, send updates, take notes, and more via the portal, mobile app, or email. GuideCX helps you deliver projects faster with fewer issues and improve your customers' time to value.
GuideCX Benefit
Cloud-based solutions are now a big trend in the business world, and GideCX Project Management Software's cloud-based services are the most noticeable advantage. As project teams become more remote and larger, better collaboration is needed.
Cloud-based technology allows this seamless collaboration around the globe with a click, and cloud-based solutions are also quite inexpensive when compared to purchasing a license for the software. They are easier to implement and provide increased flexibility and scalability.
You may find that you use different tools for different purposes, such as a communication tool, a task management tool, a file-sharing tool, and so forth. If you want to manage things more efficiently, consider using GuideCX project management software.
Under one system, you can group more of your tools to prevent flipping through a whole series of tools. You will have more time to devote to your projects instead of managing multiple software platforms.
To keep all parties on the same page, it is critical to maintaining constant communication when managing a large project. Project management software facilitates cross-functional collaboration to simplify how teams work. One can keep track of how much work has been completed and how much work is left to do by emailing the right people on the right project, maximizing the exchange of documents, and important information.
When managers, team leaders, freelancers, business owners, and others are asked to manage a project, they must act on the costs and keep them within budget. A project may be linked to another and it has the potential to affect the whole campaign.
Budget management has become much simpler with GuideCX project management software, as you can track your expenses and set up your budget in a few minutes. By comparing your estimates to actual costs, you can stay on track with your projects.
GuideCX Features
1. Advanced Time Tracking
With this tool, you can get a better understanding of what implementations cost. Also, you can analyze which activities and milestones take the most time, and use this information to optimize and make better client estimates.
2. Advanced Resource Management
This tool will help you know who has more or less time so that you can forecast timelines and project completion dates with greater accuracy; when you know who is available each day down to the task level.
3. GuideCX Navigator Reporting Engine
Also, you can get the most advanced enterprise reporting on everything from onboarding revenue to project managers to onboarding projects. Easily share reports and schedule them for delivery.
4. Restricted Visibility Settings For External Teams
Keep clients focused on their tasks by restricting access to internal process tasks, such as allowing clients to read-only access their tasks, only share the task's name, or hide the task entirely.
5. Unlimited Contributors and Guests
This tool helps to make delivering projects faster and easier, by bringing everyone you need to the table. You'll need to pay for the admin and product manager licenses, but everyone else is free.
Pros
Outstanding customer support
Great user interface
Very easy to use
Compatible on all devices
Cons
Users find some glitches while using this tool so the company needs to fix bugs. Aside, there are no issues with this tool
GuideCX Pricing
The platform does not display a pricing option but it is available on request and support is extended via email, phone, or other online measures.
Conclusion
To conclude, It's safe to say that project management software can improve business operations. It can be particularly useful for those who want to streamline their project management processes and improve team communication (especially when working remotely). On the other hand, failure to incorporate such software can cause companies to miss important project elements, such as budget, scope, quality, and team relations if they are not properly integrated.
The software integrates multiple templates into a single project plan, while also inviting customers and third parties to participate in a white-labeled project experience to boost customer loyalty. This reduces the time it takes to go live and track revenue, which leads to lower churn, higher trust levels, more referrals, and increased Net Promoter Scores.
FAQs
Q: What does GuideCX do?
A: GuideCX is a client onboarding and implementation platform that puts your customers at the heart of every project by giving you complete visibility into the work. Invite everyone to the project: internal staff, customer teams, and third-party vendors.
Q: What is the GuideCX customer onboarding process?
A: Onboarding customers is the process through which new users are set up and ready to use your product. It encompasses the entire experience, from initial sign-up to product activation and first use. Customers onboarding aims to help your company provide its users with maximum value as early as possible, preferably in their first use.
Q: Does GuideCX provide an API? 
A: Yes, API is provided by GuideCX.
Q: Who are the typical users of GuideCX? 
A: The typical users or customers for GuideCX are: Large Enterprises, Freelancers, Small businesses, Mid Size businesses.
Q: How does project management software work? 
A: Project management software is software that allows project planning, scheduling, resource allocation, and change management. It allows project managers (PMs), stakeholders, and users to monitor costs, manage budgets, quality management, and documentation, and it can also be used as an administrative system.
Q: Which is the best project management software?
A: GuideCX is the best project management software currently available. It is a simple and intuitive project management application that lets you manage all of your projects and tasks. The platform includes color-coded boards that give visual timelines for all projects and tasks in one place.
Q: Why do I need project management software?
A: Project management software is good because it allows you to keep track of tasks and compare them to the grand scheme of the project. You will be better able to see how they relate to the larger picture and how they affect other tasks that have not yet been completed, are a work in progress or have been completed.