BQE Core Review: is it Best Project Management Software?
Introduction
BQE Core makes it easier and more profitable to run your company by organizing information, automating repetitive tasks, and allowing your firm to spend more time delivering great customer service rather than managing internal processes.
Through artificial intelligence, BQE Core measures every aspect of a business, including earned value, cash flow, job costs, project margins, client profitability, and more. Users have access to key data on all devices from virtually anywhere.
Users can automatically send invoices to clients, run project estimations, create and send reports, and monitor the performance of their employees. Among other integrations, BQE Core integrates with Google Drive, MYOB AccountRight, QuickBooks, and Amazon.
BQE Core is an integrated time and expense tracking, project management, billing, and accounting system that is scalable for businesses of all sizes, and was designed by Architects, Engineers, and CPAs to meet the specific requirements of professional services companies.
It is loaded with simple, powerful tools designed to assist businesses to boost cash flow by accelerating their billing process, while dramatically improving their project management and ability to analyze performance.
BQE hopes to increase its customer base by expanding its functionality. Initially focused on accounting, the software now includes modules for project management, time tracking, and human resources.
What is BQE Core?
BQE Core is a time-tracking service that is part of a broader software platform that includes functions such as expense tracking and project management (PM) as well as invoicing and accounting.
It has recently become more specialized in expense tracking and human resources ( HR ). In the time tracking department, however, all of that extra capability does not mean that BQE Core was given short shrift.
By combining workflow management, simplified time tracking, automated billing, scheduled reports, and business intelligence dashboards, BQE Core helps accounting firms streamline their day-to-day operations and increase utilization rates.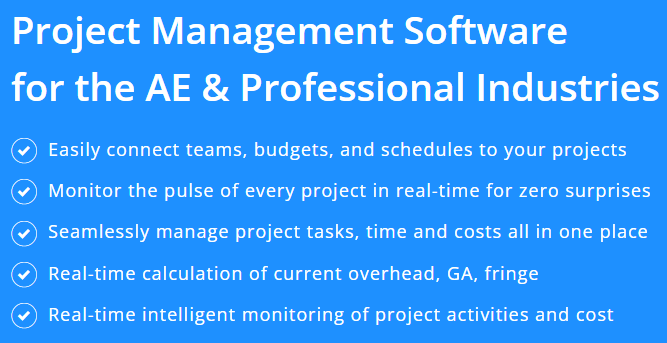 This integrated platform gives you full visibility of both jobs and staff so that you can easily manage engagements while offering more value to your clients. You'll never miss another deadline again because you will have greater control over your firm and easier access to key insights.
It's also good that BQE Core is designed in a modular manner since that allows you to buy only the modules you need. BQE Core works well with Mavenlink and Zoho Projects, two PM-based software brands.
While some of the features were missing, such as IP address tracking, in general, BQE Core performed well against its competitors in multiple categories, making it an excellent choice for those who want more than a simple time-tracking solution.
BQE Core Features
1. Time Tracking
In BQE Core, you can record time in several different ways, including a spreadsheet-based time card format that allows you to review all of your previous and future time entries. This spreadsheet automatically picks up recently used projects and tasks to reduce data entry between screens.
When you use the stopwatch to record time and then return to the Time Card tab, the stopwatch time is displayed in this dashboard when you choose Actions and then Save. Companies could be a bit confused by the fact that stopwatch times do not match times for that date in the Time Card, as BQE Core saves time in 15-minute increments. This would save you 0.25 hours even if you have a time of 3.5 minutes.
After you have submitted the time, you'll need to set up a workflow so that a manager can approve the time card, and then you'll be notified when a time card is ready for review. The time & expense reviewer under the Time & Expense menu allows you to review your timesheets before you submit them to a specific manager, multiple managers, or external vendors.
You can also add notes and memos to the time sheets. The Home dashboard provides reviewers with a way to approve or reject time requests in bulk. Reviewers can be notified via email, in-app, or dashboard notifications.
You have several notification options. Either, you can choose whether you want to be notified when certain actions, such as invoices, vendor invoices, personal time-off requests, and purchase orders, are approved. You can switch dashboard views quickly and easily, like a dating app, by swiping right in the mobile app's dashboard view, from Project Performance to Earned Value.
2. Custom Reporting & Tracking
Companies with concerns about custom track will be pleased with BQE Core, which allows you to add custom fields such as dates or text. These custom fields appear in reports, such as investment summaries, progress charts, task-based expenses, and any of the pre-built reports that come with your subscription.
The tool does a great job of letting users track overhead costs like insurance or transportation. This makes it easy for an employer to access the tool and create a payroll or expense report because all of the information is tied to the time tracking, invoice, billing, and accounting modules.
This simplicity and automation will be expensive per month, but you'll be able to generate reports by entering expenses that can be tied into the time-tracking module, which is a useful feature that most time-tracking pure play tools don't provide.
BQE Core includes a decent number of reporting options, such as Allocated Hours, Time Card Week View, and Time Verification reports for time tracking, for example. However, the Reports filter is a little tricky. Companies can create a report for allocated hours for a couple of employees.
During this filtering of the allocation report, allocating a "range" of employees seems difficult, since you can filter by allocation date, client group, department, employee group, and employee title. Some employees were given a PDF, which shows Assigned Time, Consumed Time, and Time Remaining, but they may find it difficult to determine their work hours.
3. Invoicing
When it comes to billing, BQE Core continues to do well, as invoicing is also project-oriented, as you might expect from a project-oriented accounting system. The software asks what kind of business you are running when it is creating your system, and then it changes the nomenclature accordingly.
Your job options are generally related to services, and they can include Accountant, Attorney, Consultant, and the like. Depending on your answer, your projects may be called Projects (for contractors and architects), Matters (for lawyers), or Engagements (for accountants).
They don't matter what you call them, as they are organized into projects. BQE has been working in this area of invoicing for a long time, and the company is well aware of its customer base.
Once clients have been established, you'll have to create staff, services, and items. BQE Core makes it easy to bill a client in a variety of ways. You can bill by the hour, and pop-up timers can help your staff keep track of billable hours.
However, even if you bill by the value or set amount, the time can be used to track staff time and expenses about a project. This will allow you to charge a client one amount while keeping true hours and expenses.
This will help you evaluate productivity and profitability on a per-project basis, and billing can be performed as a milestone or percentage of completion. It is also relatively simple to set up a client or customer to be billed regularly or a retainer, as is setting up multiple sales taxes, which are needed if you operate in more than one tax jurisdiction.
BQE Core does not integrate with a sales tax calculation and compliance software such as Avalara's AvaTax (Which opens in a new window), which will automatically calculate the correct sales or VAT tax based on the customers' location, unlike some of the other invoicing vendors, such as Zoho Invoice.
4. A robust all-in-one package
BQE Core is a dynamic tool that covers nearly all the functions you will need from a time tracking or project management tool. Unfortunately, some of the most important time tracking-specific features that you'll find in pure play time tracking tools are missing.
For example, the tool does not allow you to restrict or enable specific IP addresses, meaning it's impossible to tell whether someone was working from the office rather than the beach. While BQE Core allows you to track GPS locations in the iOS app as part of a feature called Visit Tracking, it doesn't do this in the Android app.
For time tracking especially in the transportation industry, GPS location tracking is especially important. BQE Core also doesn't offer dial-in clock-in, which limits the ability of low-income workers to make a toll-free call to check in for work via a pay phone.
Its array of modules and capabilities as a complete software suite is fantastic, yet it is much more expensive than most PM tools that offer time tracking as a part of a larger package. BQE Core is adequate in overall ease of use.
BQE Core is worth a try, regardless of what use case you may have. It is a tool that might be useful in some scenarios, especially when the price is considered in the purchase process.
Benefits of BQE Core
The software is hosted on the cloud, so users can access their data from anywhere with a Wi-Fi signal, plus it has an added layer of security.
With the AI-powered Core Intelligence tool, users can stay up to date with financial information, daily plans, and other information to make better business decisions. Core Intelligence becomes smarter and gives users better results as more questions are asked.
Currency, numbers, and dates are always formatted according to company preferences, so the company's currency, numeric values, and dates do not change based on the user's current location.
With this tool, users can oversee their HR department information including incidents, forms, salary, sick and vacation time, benefits, retirement packages, etc.
BQE Core makes it easy to assign the right tasks and responsibilities to the right employees, and it offers the ability to limit user permissions on tasks and expense recording to reduce errors.
Bill Schedules can be created by a user for the entire lifecycle or the preliminary stages of a project. When setting up recurring billing for projects, users can assign time for other tasks.
Pros
It is very affordable with modular pricing for stand-alone time tracking.
It has an ability for Vast reporting.
Highly customizable.
Cons
The pricing can become quite expensive as modules are added.
No GPS tracking in Android.
There are no restrictions on IP
There is no dial-in clock-in.
BQE Core Pricing
BQE is looking to expand its customer base by expanding its capabilities. The software was initially designed for accounting, but now it includes tools for project management, time tracking, and human resources.
BQE Core has a free trial version that comes with a bare-bones package, which includes;
Only time and expense tracking
Android and iOS applications
time-off requests and approvals
complete time and expense reporting.
However, if you want to get more details on the pricing, you should visit, https://www.bqe.com/products/core/pricing and request a quote.
Conclusion
BQE Core measures every aspect of a business by using Artificial intelligence, including earned value, cash flow, project margins, job costs, client profitability, etc. Users have access to vital data on all devices from nearly any location.
They can create automated invoices for their clients, calculate project estimates, write and deliver reports, and monitor the performance of their workers. BQE Core is also compatible with MYOB AccountRight, Google Drive, QuickBooks, and Amazon, among other services.
Frequently Asked Questions
Q: What is the cost of a subscription for BQE Core?
A: BQE Software charges its customers monthly, depending on the package, and you can choose to pay in annual or above plans. All plans and pricing options are available on the Core website by clicking on the request for a quote.
Q: What is BQE Core?
A: BQE Core is a powerful and flexible all-in-one business management solution with a full range of time and expense tracking, accounting, billing, and project management.
Q: Who are the typical users of BQE Core?
A: This project management tool is used primarily by freelancers, large corporations, mid-size businesses, non-profit organizations, public administrations, and small businesses.
Q: What packages are offered by BQE Core?
A: They offer users four basic implementation packages alongside setup, consulting, and training. The packages include Professional, Quick Start, Elite, and Promise Packages.
Q: Does BQE Core Suite provide API? 
A: Yes, they provide an API.
Q: What is the supported language?
A: English.
Q: For what does BQE Core Suite work?
A: BQE Core Suite is a business management software suite. Marketing Management, Employee Management, Order Management, Scheduling Vendor, Management Performance Metrics, Financial Management, CRM Time & Expense Tracking, Project Management, and Purchase Billing and Invoicing.