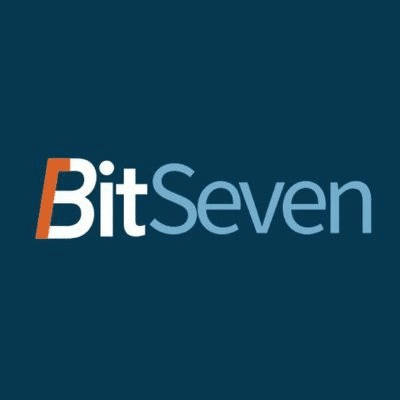 54 Best
BitSeven

Crypto Exchanges Alternatives
In this blog we will discuss 54 Best BitSeven Crypto Exchange Alternatives & bitseven review. Likewise it is a crypto exchange company located in Zurich (Switzerland), Belize City, Belize (Central America), & Tsim Sha Tsui (Hong Kong) with a cryptocurrency trading platform that allows its users to position leveraged orders & make profit from price variations.
This platform has a friendly user interface and has very simple deposit & withdrawal mechanisms, as well as the process to enter orders to the market. its markets are highly liquid and the company works to ensure that the products available live up to the expectations of users, in order to provide the best service at excellent rates.
it is a crypto exchange company that was build in March 2017 and the developer team has made sure they achieved to make it one of the most popular crypto trading platforms on the market.
BitSeven works with Twilio, a U2F security key, & Google two-factor authentication as a mechanism created to verify the identity of the user who is trying to log in after entering the email and password. This is essential for accounts in exchange companies especially if it is considered that someone wants to steal your password and email address.
The platform operates a Linux security system which is build up of secure and updated servers that maintain high levels of security on the platform. On a daily basis, the exchange makes a backup copy of the databases which is compress into a file and saved in case of any eventuality.
In addition, the funds are kept in a cold wallet except for 0.5%, which are kept in hot wallets (online wallet). Cold wallets keep all tokens out of the reach of cyber attackers consequently they do not have access to them through the internet.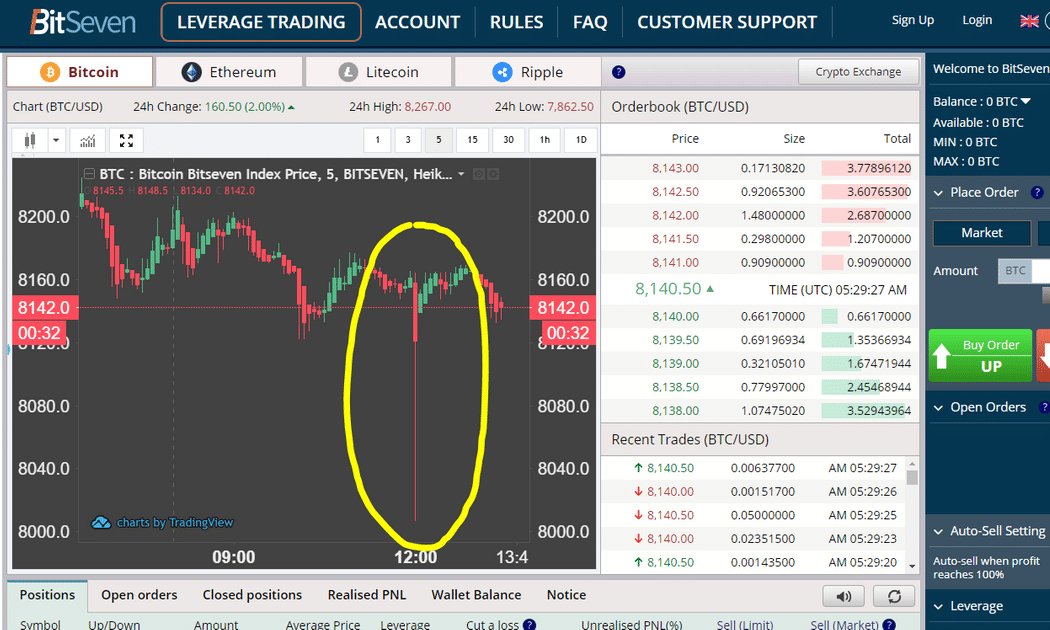 BitSeven Features
Offers Leveraged Trading
it is a leveraged trading enables users to gain high profits with small investments and Users are in a position to make a profit whether the cryptocurrency price rises or falls. Leveraged trading can be use as a hedge against the risk of your investment diminishing when the cryptocurrency price goes down.
further, Leveraged trading is appropriate for traders who wish to optimize their profits from holding positions for a short period. If the price rises 1% after placing the up order, your profit will be 100%. In reverse, if the price falls by 1% after placing the down order, your profit will be 100%.
Multi-Platform Support
There is no need to install any software. as BitSeven is web-based, allowing you to trade quickly and securely across all operating systems and devices.
Strong Security
it is protect against DDoS attacks and is also fully data compliant with PCI and DSS standards.
World Coverage
The service it provides is available in 99% of countries around the world.
Pros
Simple deposits in BTC
Option to earn passive income through referral links
Excellent level of leverage
Fair trading fees
Friendly interface
No deposit fees
Available worldwide
You can set take profit and stop loss simultaneously
Traders can open long and short orders at the same time
Cons
Fiat deposits are not allowed
There is no BitSeven mobile app
it does not send SMS/Email alerts
does it support PGP encrypted mails
It is not a regulated exchange, so it is not as safe in legal terms
Very few cryptocurrencies are available
It has only perpetual contracts
It does not incentivize users with constant promotions as Binance does
Few communication alternatives with the support team
BitSeven Fees
it has not yet established a rebates system or funding fees however its mechanism only deducts the fees for each trade carried out by the exchange platform.
Summary
Leverage: 100x
Cryptos: BTC, ETH, LTC, XRP
Anonymous Accounts: Yes
Payment Options: BTC
Min. Deposit: 0.001 BTC
Max. Withdrawal: 10 BTC
Trading Fees: 0.075% per 1x leverage Exchange Fees: 0.19%
Order Types: Limit Orders, Market Orders, Stop Limit, Stop Market, Take Profit, and Auto-Sell setting
Demo Mode: None
Security Measures: Bitcoin in cold storage (cold multi-signature wallet), two-factor authentication
Mobile App: No in-house app, but mobile website version works well
Support: Ticket support
Supported Countries: Worldwide