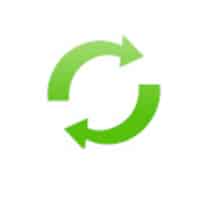 Easy Auto Refresh: Features & Best Alternatives
What is Easy Auto Refresh?
Easy Auto Refresh is a browser extension that is used to reload your browser automatically from time to time. You can use this browser reloader with your Google Chrome.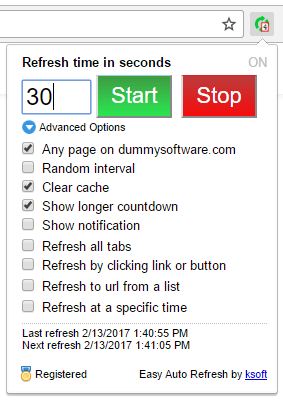 The webpage auto-reload functionality of this Chrome extension is awesome and very accurate. Dummy Software creates this browser extension.
Why Do You Need Easy Auto Refresh?
For updating the old page data like images, video, etc.
To check the latest content changes
To fix designing issues (small font size, image rendering) of webpage
Confirming whether the webpage is 100% browser friendly or not
Sometimes, regularly reloading your browser by pressing the keyboard's F5 button is a tedious task. To get rid of this situation try this browser reloader.
Features
This extension is 100% safe
Easy to use for everyone
Set auto reload intervals in seconds and minutes
Auto reload your multiple open tabs
Save individual settings for each page
Remembers scroll position of the browser
Features Of Registered Version Of "Easy Auto Refresh"
Random auto reload intervals
Refresh all the tabs from the current browser window
Shows the last refresh time and next refresh time of each webpage
Instant email and customer support
You can use advanced settings
Refresh a website or a web page individually
Pros
Automatically refreshes any websites
Auto reload your page without the user's input
Adjustable refresh interval
Allow to set intervals in seconds or in minutes, for both Free or Registered versions
Compatible with all major OS
Runs automatically
For casual usage go with Free Version
If your work depends on heavy research then use Registered Version
Cons
Limited functions in the Free version
A free version can not refresh multiple pages simultaneously
Only for the Google Chrome browser
Conclusion
If you set up Easy Auto Refresh correctly, this Chrome extension quickly auto refresh your browser periodically without failing and displays the latest information about that page.