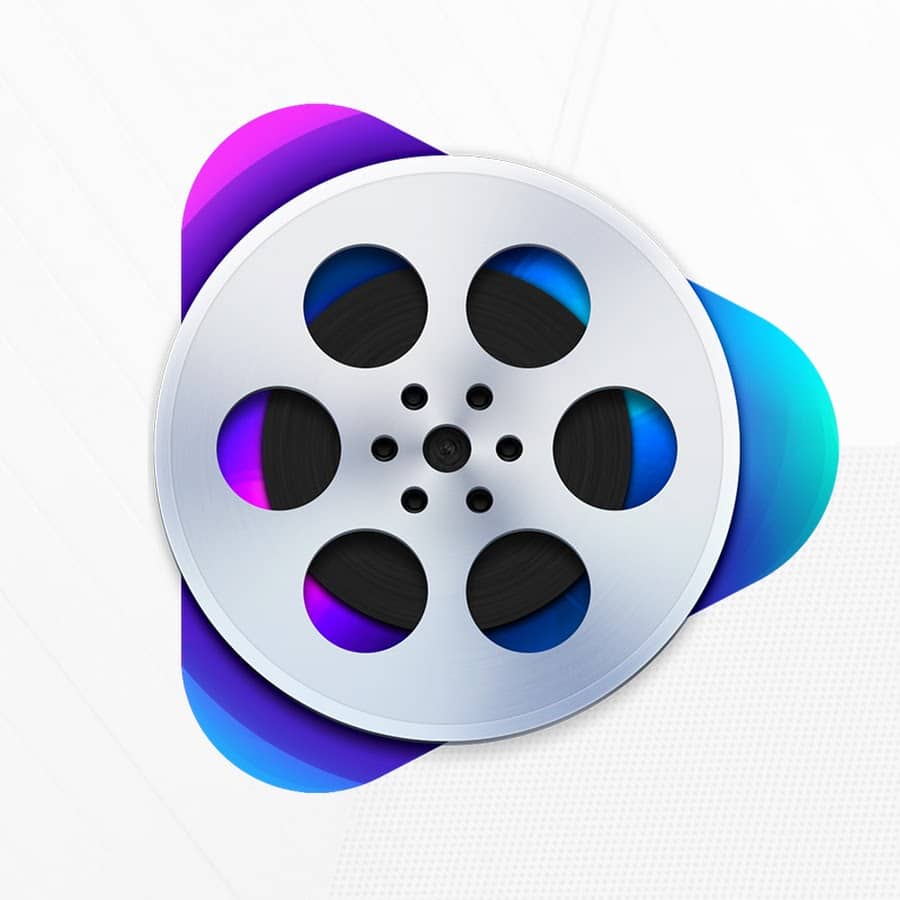 3 Best
VideoProc

Video Editing Software Alternatives
Introduction
VideoProc is versatile video processing & editing software designed to address the escalating demand for video editing and optimization tools today In an era dominated by the creation and sharing of multimedia content, It offers a comprehensive solution to streamline your video-related tasks.
As we delve into this review, readers can expect an in-depth exploration of VideoProc's features, functionality, and ease of use. We'll examine its video editing capabilities, performance, and ability to enhance video quality. Moreover, we'll discuss software-hardware acceleration options and support for various output formats and devices. 
Throughout this review, we will shed light on the user experience, pricing structure, customer support, and user feedback. It can help you integrate video editing into your workflow more effectively.  Whether you're a novice or a seasoned video content creator, It aims to simplify your workflow and elevate the quality of your videos. A powerful feature set and intuitive interface make this possible.
VideoProc Features and Functionality
It provides comprehensive video editing tools, including cutting, merging, cropping, and subtitle addition. It allows users to customize their videos quickly.
This software excels at processing tasks, enabling users to convert, compress, and resize videos efficiently. It can handle a wide range of video formats, making it versatile for different media sources.
VideoProc is compliant with numerous video formats, notably popular ones like MP4, AVI, MKV, and more. It ensures seamless handling of files from different sources.
One of its standout features is hardware acceleration, which leverages GPU acceleration to significantly speed up processing tasks. This results in faster video editing and rendering, setting it apart from the competition.
Video quality enhancement
VideoProc offers advanced features like denoising and stabilizing, enhancing your videos' visual and audio aspects. It's a valuable tool for content creators striving for professional-quality output.
It offers advanced features like denoising and stabilizing, enhancing your videos' visual and audio aspects. It's a valuable tool for content creators striving for professional-quality output.
VideoProc is known for its speed and efficiency, allowing users to process and edit large video files without straining system resources. It maintains a balance among efficiency and excellence.
When comparing it to other video processing software, VideoProc's feature set, user-friendliness, and performance offer an excellent value for the price.
User interface and ease of use
User interface evaluation
It presents users with a clean and visually appealing interface. The design is uncluttered, making it easy to find and access the various features. Developers prioritize user experience.
Ease of navigation
Navigating VideoProc is easy, thanks to its logical layout and straightforward menus. Whether you're a novice or an experienced user, you'll find it simple to locate the tools you need for your video processing tasks.
User-Friendliness
It's strengths lie in its user-friendliness. Even if you're new to video processing software, you'll quickly adapt to its interface and start editing and processing videos with confidence. This user-friendly design appeals to a wide audience.
Intuitive controls
It stands out for its intuitiveness. Common functions such as cutting, merging, and enhancing video quality are easily accessible and understandable. Users can complete complex video tasks without a steep learning curve.
Customization options
VideoProc allows users to customize their workspace to suit their preferences. You can rearrange panels and adjust settings to create a workspace that fits your workflow, making it personalized.
Quick Access to Features
The software offers quick access to essential features, ensuring even time-sensitive editing tasks can be completed efficiently. This can be a game-changer for professionals working under tight deadlines.
Innovative design elements
It includes unique design elements that set it apart from the competition. Overall user satisfaction and appeal are enhanced by these elements.
Pricing and licensing of VideoProc
It offers users a range of pricing and licensing options to cater to their specific needs. These options include
Priced at $25.95, the Premium 365 plan provides a year's worth of its features. You can use this plan if you need video processing short term or for a specific project. It's a cost-effective option for occasional video editing users.
For $45.95, users can enjoy a lifetime licence. This option is ideal for individuals and professionals who anticipate a long-term need for video processing capabilities. It ensures uninterrupted access to VideoProc's features without recurring payments.
Priced at $57.95, the Family License extends this tools benefits to multiple users within a household. This plan is designed to accommodate families or small teams, allowing everyone to leverage the software's capabilities for their video editing and processing requirements.
Pros & Cons Of VideoProc
Pros
Comprehensive video processing capabilities.

User-friendly and intuitive interface.

Hardware acceleration for faster processing.

Tools for enhancing video quality.

Compatibility with various video formats.

Provides an excellent value for its price.
Cons
No subscription-based plans are available.

There are limited visual effects and transitions.

Learning curve for complex tasks.

No hardware acceleration for Mac users.

Lacks video project templates.
Conclusion
In conclusion, VideoProc emerges as a versatile and user-friendly solution for video processing tasks. Its comprehensive set of features, coupled with hardware acceleration, makes it a valuable tool for both beginners and experienced video editors. While it may have some limitations, such as the absence of advanced visual effects and a steep learning curve for complex tasks, it excels at providing an accessible platform for editing, converting, and enhancing videos.
VideoProc is user-friendly, perfect for beginners, and handles 4K videos effortlessly. Its built-in toolbox simplifies editing, making it a fantastic choice for all video editing needs.

VideoProc's interface is clunky and unintuitive. I faced crashes with larger files, and it lacks advanced features, forcing me to use other software. Improvements are needed.

SUMMARY