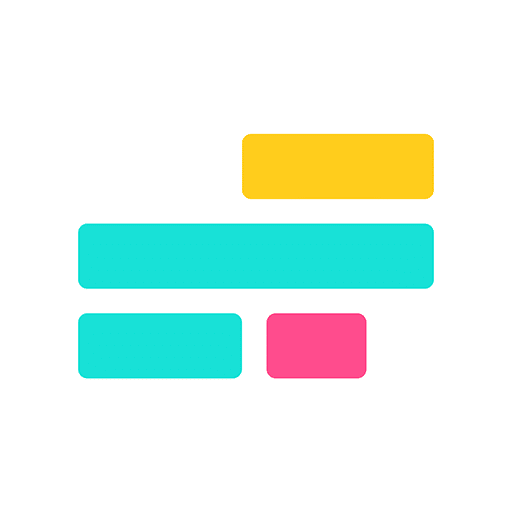 3 Best
Kapwing

Video Editing Software Alternatives
Introduction
Kapwing, an intuitive multimedia editor, lets you customize all kinds of digital content. Its headquarters are in San Francisco, California. Aside from that, Julia Enthoven is Co-founder and CEO of Kapwing. Using its convenient interface, users can easily edit videos, images, and GIFs. It offers an array of features, including video trimming, text overlay, and special effects, simplifying the content creation process for a diverse user base. It stands out as a dynamic and accessible tool, adaptable to the needs of individuals, content creators, educators, and businesses.
In today's digital world, This video editing tool plays an essential role due to the increasing demand for engaging visual content. Its versatility enables users to create captivating, personalized media that resonates with online audiences. Content creators, marketers, and educators benefit from Kapwing's seamless editing capabilities, enhancing their ability to convey messages effectively in an era where multimedia content dominates digital platforms. It has become an indispensable resource, enabling people and businesses to succeed in the dynamic digital world.
Is Kapwing free to use?
It offers a range of services, both free and premium, to cater to the diverse needs of its users. The platform provides a free trial that enables customers to utilize its core editing tools without upfront costs. This free tier enables individuals to perform tasks such as video trimming, image editing, and adding text to their content. However, it's important to note that the free version may include watermarked output files, which could affect the professional appearance of the final content.
For users seeking a more comprehensive and professional experience, it offers a premium subscription that comes with additional features, including the removal of watermarks, faster processing, and priority support. While this video editing tool provides a free option for basic editing needs, individuals and businesses with more advanced requirements may find the premium subscription to be a worthwhile investment, ensuring high-quality, watermark-free content tailored to their specific needs.
What can I create with Kapwing?
It offers a versatile platform that empowers users to create a wide array of multimedia content with ease and efficiency. With this innovative tool, individuals can craft and edit videos, images, and GIFs, allowing for diverse creative possibilities. Whether it's producing captivating promotional videos, designing visually appealing social media content, or crafting educational presentations, This video editing tool provides the essential tools for all these endeavors and more. Furthermore, users can add text, subtitles, music, and special effects to enhance their creations, making it a dynamic choice for content creators, educators, and businesses. The flexibility of This video editing tool accommodates various content needs, and its user-friendly interface ensures that individuals can transform their ideas into professional-quality media with confidence and precision.
How do I create a subtitle for a video using Kapwing?
To add subtitles to a video using this tool, follow a straightforward and user-friendly process. First, upload your video, either by directly importing the file or using a video link. Then, select the "Subtitles" option to access the subtitle editor. You can manually enter your subtitles, or use the auto-generate feature to create subtitles based on the video's audio. As soon as the captions are in position, you can adjust their appearance, such as font style, size, color, and position.
It also allows you to set the duration of each subtitle, ensuring perfect synchronization with the video. After making these adjustments, preview your video with the subtitles, and when you are satisfied with the result, simply click "Create" to generate the final video with subtitles. Its user-friendly interface and comprehensive subtitle-editing capabilities make the process efficient and accessible for users seeking to enhance the accessibility and engagement of their video content.
Is Kapwing suitable for businesses and marketing?
It stands as an apt choice for businesses and marketing endeavors due to its comprehensive set of multimedia editing tools. This online platform enables companies to create, edit, and customize various visual content, including videos, images, and GIFs, tailored to their marketing needs. Whether it's crafting engaging promotional videos, designing eye-catching social media graphics, or adding subtitles and text overlays to enhance content accessibility, this tool offers versatility and ease of use. 
The intuitive interface facilitates content creation, enabling business professionals to effectively deliver their messages. With This video editing tool, businesses can maintain a dynamic online presence, captivate their target audience, and convey their branding message effectively. Its utility in streamlining marketing content production and its accessibility make it a valuable asset in today's competitive digital landscape.
Advanced Video Editing with Kapwing: Pro Tips and Techniques
#1. Layering and Compositing
Kapwing allows you to layer multiple video clips, images, and text on top of each other. This feature is essential for creating complex video compositions and overlapping elements like logos, watermarks, or additional visuals.
#2. Keyframe Animation
Use keyframe animations to create smooth transitions and motion effects within your videos. This advanced technique adds a professional touch to your content.
#3. Custom Transitions
Instead of using standard transitions, create custom transition effects by combining cuts, fades, and animations. This gives your videos a unique and polished look.
#4. Audio Mixing
It offers audio editing tools, allowing you to adjust volume, add sound effects, and mix audio tracks. This is crucial for ensuring the audio quality of your videos.
#5. Advanced Text and Typography
Experiment with advanced text options to create stylish titles, captions, and subtitles. Improve your video's appearance by adjusting font styles, sizes, colors, and animations  
Creating Memes That Go Viral: A Guide to Kapwing's Meme Maker
#1. Select the Right Template
Start by choosing the most appropriate meme template. It provides a wide variety of popular meme formats, from classic to trending, making it easy to jump on the latest internet trends.
#2. Upload Your Content
Whether it's an image, video clip, or GIF, upload your content to the Meme Maker. It enables you to work with a variety of formats to suit your creative ideas.
#3. Add Captions and Text
Craft your meme's message by adding witty captions and text. Experiment with fonts, colors, and positioning to enhance the impact of your meme.
#4. Trim and Edit
Use its editing tools to trim and adjust the duration of your video or GIF, ensuring it delivers the punchline effectively.
Pros & Cons of Kapwing
Pros
#1. Easy-to-use
Beginners and experienced users alike will enjoy its intuitive and user-friendly interface.
#2. No Software Installation
As an online platform, This video editing tool eliminates the need to install software, allowing users to edit and create multimedia content directly in their web browsers.
#3. Versatile Editing Tools
It provides users with a variety of editing options for videos, images, and GIFs.
#4. Free Version
The platform provides a free tier that allows users to access essential editing features without any upfront cost.
Cons
#1. Watermarked Output
The free version of this tool may include watermarked output files, which can affect the professional appearance of the final content.
#2. Limited Advanced Features
While Kapwing is versatile, users seeking advanced and professional-grade editing features may find it lacking in comparison to dedicated desktop software.
#3. Processing Time
Processing times for rendering and exporting videos can vary based on the platform's server load, which might be a drawback for those with tight deadlines.
#4. Storage Limitations
It has storage limitations for files uploaded to the platform, which can be a concern for users with extensive multimedia libraries.
Key Features Of Kapwing
It is a web-based multimedia content editing platform that eliminates the need for software downloads.

It is an all-in-one solution for editing and creating videos, images, and GIFs.

Its intuitive interface ensures smooth editing for users of all skill levels.

Users can start with pre-designed templates for social media posts and presentations on the platform.

Multi-user collaboration enhances productivity and teamwork with Kapwing.
Conclusion
In conclusion, Kapwing emerges as a user-friendly and versatile online multimedia editing platform. Its user-friendliness and wide range of editing tools make it an excellent choice for bloggers, companies, and teachers. While its free version offers essential features, its premium options provide advanced capabilities, allowing users to craft professional-quality content with ease.