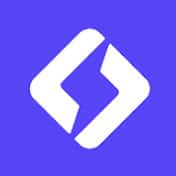 3 Best
Lumen5

Video Editing Software Alternatives
Introduction
Lumen5, a cutting-edge video creation platform, revolutionizes content creation. This innovative tool seamlessly transforms textual content into engaging video presentations. First and foremost, Lumen5's user-friendly interface simplifies video production. Users can effortlessly input their text, and with the click of a button, watch as it is transformed into a captivating video. 
Furthermore, the platform offers an array of customizable features, enabling creators to tailor their videos to their specific preferences and branding. Moreover, Lumen5 facilitates efficient content distribution across various platforms, making it an invaluable asset for businesses seeking to reach wider audiences. In sum, Lumen5 empowers individuals and organisations to convey messages through compelling videos. As a result, effective communication is made possible in the digital age.
Getting Started with Lumen5
Lumen5 is a powerful online video creation platform that allows you to easily transform text content into engaging videos. To get started with Lumen5, follow these simple steps, from signing up and registering to navigating the dashboard and understanding the user interface.
#1. Sign-up and registration
To begin your journey with Lumen5, visit their website. You can quickly sign up for an account by following these steps:
Go to the Lumen5 website (https://lumen5.com/).

In the top right corner of the page, click "Sign Up" or "Get Started".

You will be asked to enter your email address and create a password. Alternatively, you can log in through your Facebook account.

To begin, click the "Create Account" button after filling out the required information.

After successful registration, you may be asked to complete your profile by providing additional information.
#2. Navigating the Lumen5 Dashboard
The Lumen5 Welcome dashboard will open after you sign up and log in. Here, you can select or skip your goal.

Afterwards, choose the templates you like. There are 8 categories of templates, namely New, Rectangular, Lines, Rounded, Gradients, Organic, Angular and Assorted. You can select any one you like.

In this case, you will be redirected to the "Choose how to get started" page. You can choose from Text on Media, AI Voiceover, Voicelover, Talking Head, or begin from scratch.

We'll start from scratch. That's it. You are now in the editing dashboard.
Understanding the User Interface
Lumen5's user interface is designed for simplicity and ease of use. Here's a basic overview.
Dashboard
This is your starting point and provides an overview of your recent projects and activities.
Creating a video
You can select from various video templates and themes to get started.
Media Library
Access your uploaded media assets and search for additional content to enhance your video.
Publishing and exporting
Once your video is complete, you can preview it and make final adjustments. Then, use the "Export" button to save it in your chosen format.
Saving and sharing
Save your project for future edits and share your finished video on various social media platforms or download it for offline use.
Lumen5's AI-Powered Features
Automatic text-to-video conversion
Lumen 5's AI technology converts text content into engaging video presentations. As a result of this feature, the video creation process is simplified, making it accessible to individuals and businesses without extensive video editing experience.
Transitioning from text to video is effortless.
Users input their text content into the Lumen5 platform.

The AI engine automatically analyzes the text and generates visual suggestions, including images, video clips, and animations.

The video can be customized with the suggested visuals, making sure it's aligned with your brand.

This process dramatically accelerates video creation while maintaining high-quality output.
Image recognition and integration
Lumen 5's AI includes image recognition capabilities that identify relevant images for a given text. Images enhance the visual appeal of the final product when they're integrated seamlessly with the video content.
The workflow includes the following steps:
Users input their text, and the AI system identifies keywords and concepts.

Based on this analysis, Lumen5 suggests images from its extensive library or users' uploaded assets.

Create a visually engaging narrative by selecting, editing, or replacing images.

This feature ensures synergy between text and visuals, resulting in compelling and informative videos.
Speech-to-Text Capabilities
Lumen5's AI technology includes speech-to-text functionality, allowing users to transform spoken words into text for video narration or captions. This feature enhances accessibility and content diversity.
The process involves:
Users can upload audio files or record voiceovers.

Using Lumen 5s AI, spoken words are converted to text for on-screen text overlays.

As a result, hearing impaired individuals can benefit from videos that are designed for a broader audience.
AI-Based Content Suggestions
Lumen 5's AI analyzes the input text and provides content suggestions that align with the video's theme. By doing this, you make sure the visuals and text work together.
The content suggestion process encompasses the following steps:
As users input their text, the AI engine identifies keywords and themes.

Lumen5 suggests relevant visuals, including images, videos, and animations, as well as transitions and text styles.

Users can accept these suggestions or customize them to match their unique vision.
Lumen5 Pricing Plans
Lumen5 offers four distinct pricing plans tailored to various users' needs, ensuring flexibility and affordability. Here's what each plan has to offer:
Basic Plan – $29 USD/month
The Basic plan is an excellent starting point for those looking to dip their toes into video creation. It provides essential features to kickstart your video projects. With this plan, users can:
Access the Lumen5 platform at an affordable monthly rate.

Create basic videos from text content.

Utilize AI-driven text-to-video conversions.

Export videos for sharing on multiple platforms.
Starter Plan – $79 USD/month
The Starter plan is designed for individuals and businesses that require more advanced features and options. Subscribers to this plan enjoy:
All the features of the Basic plan.

Enhanced video creation capabilities.

Priority support for quick assistance.

A wide range of customization options for your videos.
Professional Plan – $199 USD/month
The Professional plan is ideal for users seeking higher levels of video production and customization. With this plan, you can:
All the features of the Basic and Starter plans.

Advanced AI-driven content suggestions.

Watermark your videos.

Increased storage for media assets.

Team collaboration and management tools.
Enterprise Plan (Custom Pricing)
For businesses with unique and demanding video creation needs, Lumen5 offers a custom Enterprise plan. This plan is tailored to each enterprise client's specific requirements and may include
Customized pricing based on your organization's size and requirements.

Access to advanced features, including enterprise-level security and content management.

Dedicated support and training to maximize platform potential.
The Enterprise plan is designed to meet the individual needs of large organizations, ensuring they can leverage Lumen 5's AI-powered video creation to its fullest extent.
These pricing plans provide a range of options for users, from beginners exploring video content to professionals and enterprises with more extensive and specialized demands. Lumen5's tiered structure allows users to select the plan that best aligns with their objectives and budget, making high-quality video creation accessible to a wide audience.
Lumen5 Pros & Cons
Pros
Beginners and experienced users can use Lumen5's intuitive interface.

Users save time and effort by using AI technology to automate content suggestions and text-to-video conversions.

By using Lumen5, users can create engaging videos in a fraction of the time with traditional video editing tools.
Using customizable templates and themes, users can create videos that align with their brand.

Users can create engaging and informative videos with AI-generated content and visuals.

With Lumen5, users don't have to source their own images and videos.

Collaboration and project management tools are available in higher-tier plans.
Users have access to a Help Center, tutorials, and responsive customer support.
Cons
Lumen5 offers fewer customization options than professional video editing software.

Higher-tier plans with advanced features may be less budget-friendly.

When AI fails to align perfectly with user vision, manual adjustments may be required.

Upgraded Lumen5 plans remove Lumen5 watermarks, impacting branding.

Lumen5 is cloud-based and requires an internet connection to access and use. There is no offline editing.
Users aiming to create long-form videos may not be able to use the platform due to its video length limitations.

Media assets are limited in lower-tier plans, requiring frequent asset management.