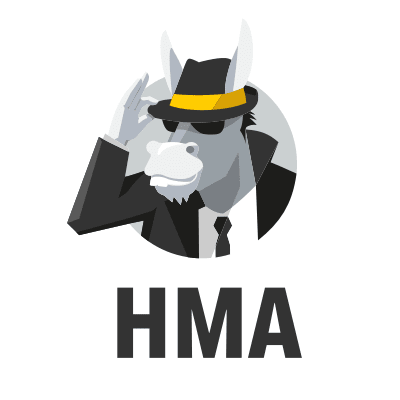 HideMyAss: Features, Pros, Cons & Best Similar Apps
HMA VPN (formerly Hide My Ass) is a UK-based VPN Service Provider. It has a long and interesting history in the VPN industry.
Fact that it has remained their position as the Best VPN Alternative, because of its very large user base. It also offers a very effective service for its users.
In Today's world, HMA VPN is owned by the cyber security company called "Avast" and it still has a relatively large user base.
Features of HMA VPN
The biggest VPN network
No log policy
Blazing fast servers
Open VPN protocol
Lightning connect
Connection rules
IP shuffle
The Smart Kill Switch
No log of DNS
Stop IPv4, IPv6, and DNS leaks when you browse
Speed test for best performance
Goods
Offers a user-friendly app with strong encryption
Uses a large server network
Support live chat
Bads
There are no monthly subscription plans
Does not work well for streaming
Troubling history of data sharing
Bad for privacy in UK jurisdiction
Buggy kill switch with IP leaks
Pricing
HMA VPN offers a 7 days VPN free trial, a 12-month plan, and a 36-month plan. More so on the website, it also offers 2-year plans, business plans, and family plans.
With HideMyAss! (HMA VPN), you will have to hand over your payment details in advance before you can start with a free seven-day trial. If you do not cancel your subscription within seven days, you'll be charged automatically for a 12-month plan.
For a 12-month plan, you get five connections for $4.99 per month, billed as $59.88 at once. For 10 connections billed for $7.99, at $95.88 annually.
For a 36-month plan, you get five connections for $2.99 per month at $107.64 billed at once. Or extend to 10 connection options for $5.99 per month charged at $215.64 every three years.
There's also a 24-month option but this is for the 10 connections pick only. This will cost you $6.99 per month billed at $167.76 every two years.
The family plan starts at $7.99 per month and lets you connect to 10 devices at once, but it for the annual plan, is $6.99 per month for the two-year option and is $5.99 per month for the 3-year plan. So, yes, this is identical to the normal plans, but just called a family plan.
Business plans extend this to even more simultaneous connections ($12.99 per month for 10, $23.9 per month for 20, $32.9 per month for 30) and tailored quotes are only available on request.