Disconnect VPN: Features, and Best Similar Apps
Disconnect VPN is an excellent privacy-oriented, multi-featured, affordable open-source VPN service. It combines features like anti-malvertising, anti-tracking, VPN server networks. This VPN service comes as a browser extension.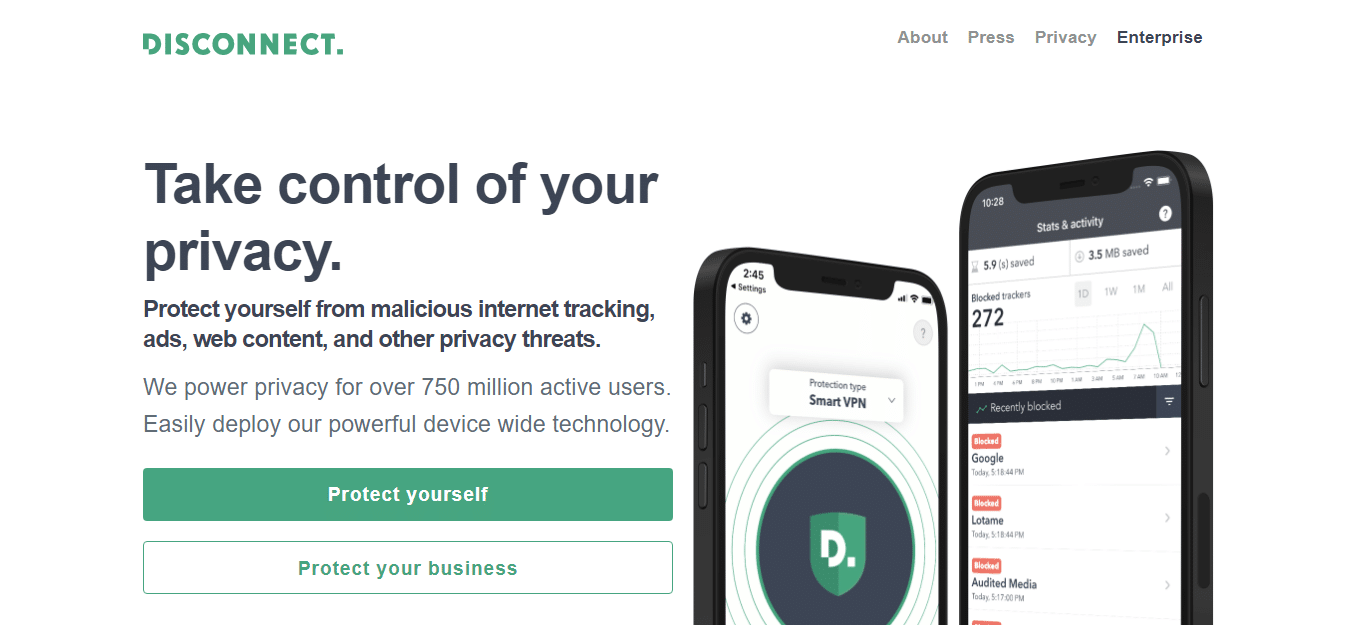 Features
Anonymous search
Most search engines store information about you and your search habits. This search information includes the following details:
Your IP address
Date and time of the query
Query search terms
Easy regional selection
No ads
Cookie-ID
Cookies of this VPN are deposited in your browser's cookie folder and uniquely identify your computer. With it, a search engine provider can trace a search request back to your computer.
Choice of search engines
It takes Google as a default search engine. But you can also search easily with other search engines like Bing, Yahoo!, DuckDuckGo, or Blekko.
Advanced search tools
You can specify how recently an article was posted online, and search 'verbatim' (matching exact search terms)
Privacy icons
Disconnect VPN shows a website's privacy policies at a glance, allowing you to understand the most important terms from a website's privacy policy and other information about how your data is collected, used, and handled. This feature is more or less identical to the free Disconnect Privacy Icons extension but is only available through the Disconnect app for Premium customers (who must activate the option on the Settings page).
Pros
Good pricing
No logging policy
Cons
Limited location options
Lower device limit than competing VPN services
Price
As far as Disconnect VPN is concerned, it only offers two plans which are the free and Pro plan and it only offers one Premium plan in which you can choose to pay $5 a month or $50 for a whole year.
But the bad news is this VPN requests your email at checkout. You will have to submit it to receive login details and it only accepts credit card payments.
Disconnect Premium allows up to three simultaneous connections and comes with a "cancel anytime; no questions asked" refund guarantee.
Disconnect VPN operates like a VPN service that targets novice users who are not overly tech or privacy-savvy. The lack of flexibility in payment methods or support for Bitcoin may be a turnoff for the privacy wonks out there. If this VPN does not meet your requirements, then you can try other VPN Alternatives.