Email marketing services are what make Aweber and Mailchimp common. But are they giving the same services? Let's get to Aweber vs Mailchimp game and see who offers the best deal.
What is Aweber or Mailchimp?
Mailchimp is a company that specializes in email marketing services and other marketing platforms. Aweber also offers email marketing services. Aweber and Mailchimp offer different email services that you can use to market your business.
Mailchimp and Aweber make it easy for businesses or users to find emails and send them to their targeted audiences or subscribers. Other services include hosting a mailing list, automating messages, creating newsletters, reviewing statistics, segmentation, website tracking, and more.
There are a lot of services that these companies offer. But what about the  Mailchimp versus Aweber race?
Prices
Almost every service comes with a price tag. Aweber and Mailchimp services have different but competitive prices. Let's look at the plans and the services on offer.
Aweber
Aweber has two plans; Free and Pro. Therefore, there are different prices and services or features under those plans.
When using the Free plan, the user can access a lot of Aweber services. But the catch is that the user must have 500 subscribers or fewer.
Then the Pro plan has different prices according to the number of subscribers. For instance, a user with subscribers between 501 and 2,500 pays $29 per month. Then 2,501 subscribers to 5,000 subscribers cost $49.
With 5,001 to 10,000 subscribers, you pay $69 per month. Having subscribers between 10,000 to 25, 000 costs $149 per month. Those with more than 25,000 subscribers can also be catered for.
Mailchimp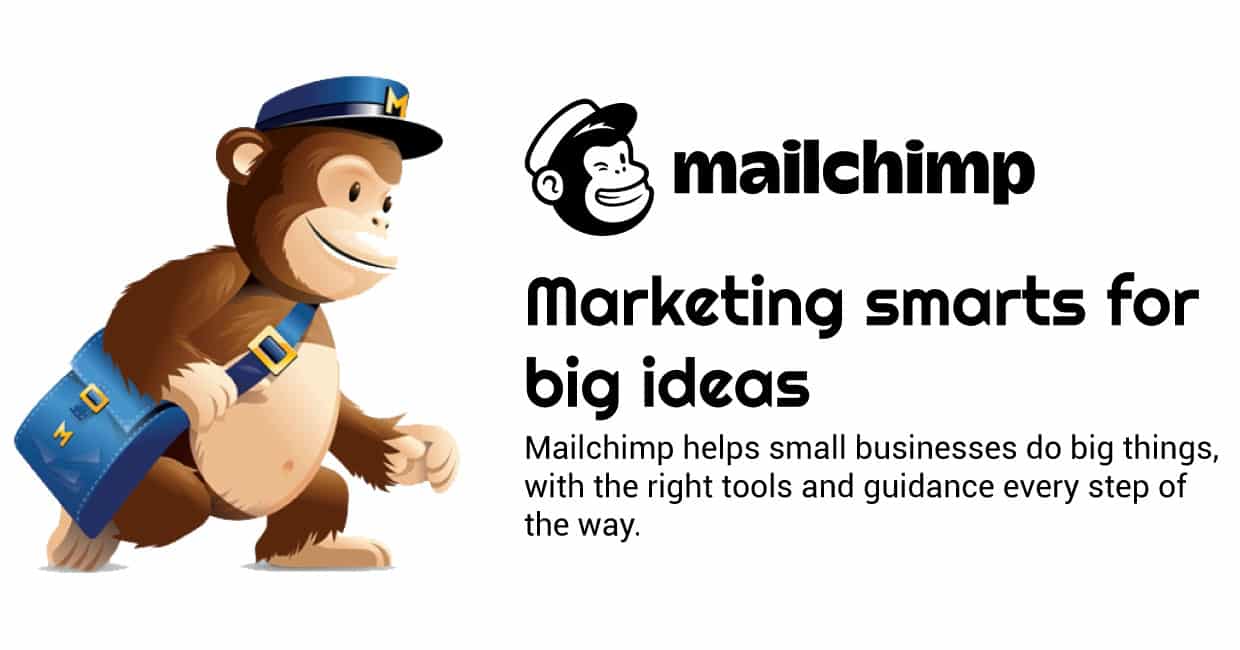 There are 4 plans that you can choose from if you decide to use Mailchimp. The Free plan costs absolutely nothing and it's for users with 2,000 subscribers or fewer. Then the Essential plan costs $12.47 per month and is ideal for users with 50,000 subscribers.
The Standard plan costs $18.37 per month for up to 100, 000 subscribers. The most expensive plan is Premium, and it costs $360.89 per month. Note that the Mailchimp prices can be affected by the ZAR-USD exchange rate. The prices also exclude VAT.
In addition to the above, there is a 'Pay As You Go' plan. With this plan, you pay for the email sent. And there is a set price for a sent email.
Highlights
Both Aweber and Mailchimp include the active subscribers and unsubscribed contacts when counting subscribers.
With Aweber vs Mailchimp vs Getresponse; Getresponse can win the race in this matter. Getresponse counts and charges for active subscribers. To avoid being charged for unsubscribed contacts, you must be able to do the boring work of deleting such contacts.
Features
Customer Support
This is one of the most important aspects that you should consider when choosing the ESP. Even if you are a novice you may need assistance as you use a certain service. As a service provider, you should be contactable by your customers through various channels.
Two-way communication between the service provider and its customers is vital. The service provider should be able to get back to its customers with a good solution. How do Aweber and Mailchimp treat their customers?
Aweber has multiple awards for providing the best support to its customers. They have collected various Steve Awards for the past 4 years since 2017. Aweber customers can call Aweber during normal working hours. The email and live chat are available 24/7. Aweber also offers a toll-free number.
Mailchimp provides online communication for its customers. Customers can lodge their issues on the website. They can be assisted on technical issues, billing, account access, and other issues.
Messages
Messages are some services that you get from Aweber and Mailchimp. But what type of messages do Aweber and Mailchimp do they offer?
Aweber message options include drafts, broadcasts, blog broadcasts, campaigns, legacy follow-up series, and more. The drafts are for saving drafted emails for later use. Broadcasts include once-off messages such as a sale notification.
Blog broadcasts include blog posts sent via email to subscribers. Campaigns are automated messages that can be sent to subscribers based on triggers. Then the legacy follow-up series is good for sending follow-up messages to subscribers.
The Mailchimp messaging option is referred to as campaigns. And there are 4 types of campaigns. They are plain text campaigns, regular campaigns, A/B testing campaigns, and automation campaigns.
Plain text campaigns are a simple option for sending emails.  With regular campaigns, you can design your emails and send them whenever you want.
A/B testing campaigns are used for sending the same version of a campaign multiple times. Lastly, the automation campaigns are good at automating email marketing using triggers.
Email templates
When it comes to email templates both Aweber and Mailchimp offer various templates.
Aweber offers more than 700 responsive email templates. Those templates can be resized and edited. Additionally,  the email templates are mobile-friendly.
On the other hand, Mailchimp offers 100 templates. Like Aweber, Mailchimp offers templates that can be edited.
Segmentation
Segmenting subscribers makes it easy to send messages or campaigns to the targeted group without bothering the subscribers who are not interested in the subject. Both Aweber and Mailchimp offer segmentation options. But Mailchimp offers advanced segmentation in its  Premium plan.
Email autoresponders
Email autoresponders are more of a follow message sent to a subscriber based on the subscribers' actions. For instance, a new subscriber can receive a welcoming auto-response email. Other auto-response emails can be sent at a scheduled time or date.
Aweber Offers an easy way of doing email auto-responses compared to Mailchimp. However, Mailchimp offers users more options for creating email autoresponders.
Email deliverability
Are the messages reaching their destiny? Sent messages are meant to be received by the recipients.
Mailchimp and Aweber guarantee a 99% email delivery rate. The two do guide their users against spam and unethical campaigns. Mailchimp uses Omnivore technology to prevent automated abuse. Aweber blocks spam.
A/B Testing
A/B testing is well known as split testing. For instance, split testing is good for comparing two versions of content to determine which performs better. Other things that can be tested include things that can affect the visitor's behavior on the site.
A/B testing may be done on links, images, subheadings, headlines, and more. Aweber allows users to do A/B testing of 3 different emails. Mailchimp also offers similar services. However,  with Mailchimp to get more advanced A/B testing options.
Affiliate links
Aweber allows its users to promote their affiliate links using emails. On the other hand, Mailchimp allows certain affiliate links.  Mailchimp blocks certain domains.
Reporting
As you use the email marketing tools, you should know the impact of your email marketing. Aweber offers simple subscriber and message analytics. To access advanced reporting tools such as email sales tracking, webpage tracking, advanced message tracking, and other tools are available under the 'Pro' plan.
With Mailchimp, you can get various metrics that explain the open rate, bounce rate, and more.
Alternatives
As much as Aweber and Mailchimp offer great deals in email marketing, there are other ESPs that you can take into consideration. After watching the MailChimp versus Aweber, you may consider MailChimp vs Constant Contact vs Aweber or other email marketing ser.
Some email marketing service providers that offer similar services like Mailchimp or Aweber include ActiveCampaign, Sendinblue, Getresponse, Hubspot, and many others. You can choose the email marketing service provider based on various factors that have been largely discussed.
Final Thoughts
Are you going for Aweber or Mailchimp? The two email service providers offer similar services. But each service provider strives to be the best in the industry. They try to meet the needs of various clients. And ESPs also improve their tools and services to give efficient and reliable tools that are technologically advanced.
Note that the operations and prices can change at any given time as the ESP work on improving their services. More so, there are additional features, tools, and services to the above list.