Introduction
Brand recognition is one of your biggest challenges, and the answer is often to increase your social following and engagement. However, how can your business or brand ever get off the ground if you do not have any followers interested in your product? To ease the burden while maximizing results, you must turn to an influencer or a professional or an Instagram automation tool, such as Kicksta.
What is Kicksta?
It is an Instagram marketing tool that promotes itself as a fully managed growth service that can help Instagram users achieve organic growth through various methods. According to this tool, this growth is from real accounts and not bots.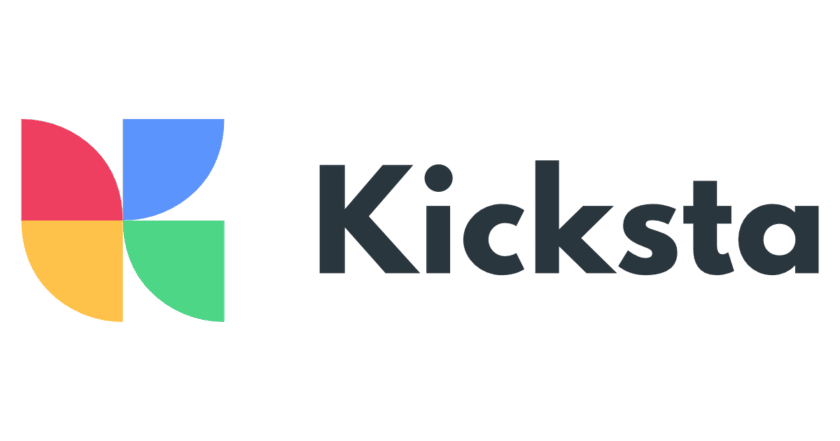 The thing about bots for social media engagement on Instagram is that they go against the platform's terms of use first and foremost. In other words, they may not be illegal, but they go against the rules that the platform has imposed. Bots, spam, and other suspicious activities on the platform are detected with considerable force by Instagram's algorithm.
Instagram can flag, suspend, or ban your account for these types of activities to protect its credibility and the reputations of its users. The goal, according to Kicksta is not to increase the number of problems for Instagram users, but to protect them against spam and fake engagements. Plus, even the average IG user will consider your account a fraud, especially when the bot features comments and direct messages, which people can always spot.
So many growth services and "bots" on Instagram are no longer working, and problems with their systems are leading to a lot of negative reviews. It is an industry-wide issue that you need to understand before you choose your Instagram engagement method. Let's give them a more intensive overview.
Features Of Kicksta
I tried out the company's services, though I only subscribed for the creative plan, and it was for a short period and this is what I noticed.
1. Target Accounts
On your dashboard, you have to enter what your target audience, aka target accounts, is. The tool claims to connect you with people who follow the target accounts you choose.
2. New Followers
Sadly, with this tactic, you will acquire new followers, but not too many, maybe that is why the company stated it is a slow and steady process. You might gain a few followers a month.
Sometimes people may gain very little and even lose some too– which is not your goal, is it? Naturally, they'll tell you to "be patient" and that "progress doesn't happen overnight," but with Kicksta, it is a bit too slow, but then understandable, because of their method, which has good promise in the long run.
3. Following and Following Back
I went a month using this service and the number of followers I got was quite average, again, the process, they say, is slow and steady. The reason that "they need to attract followers slowly is that otherwise, your account would be at risk."
This is true; Instagram would likely ban your account if it detected automated activity, but should you be using a service that makes your account stand at a risk of getting banned? You decide though it will be hard for it to ever happen, because of their method.
The tool also does not keep track of accounts that don't follow you back, which can lead to a negative followers/followers ratio, which you want to avoid as a brand since someone could conclude that your account is a hoax.
4. Liking People's Posts
I did notice that Kicksta liked some posts, and some of them reciprocated and liked my posts, so maybe they have automated their actions too. But at least I noticed some activity.
It got me some new followers, and people liked a few of my photos. It is believed that these tool practices are legal since they do not defy Instagram's Community Guidelines. Though they may sense some suspicious activities if it likes about 10,000 photos a month, as was stated in the description, which could lead to a ban.
How Does Kicksta Work?
this tool owner says that it has a team of social media marketing experts who have previously worked on both personal and business accounts. The service works by allowing you to choose your target accounts and then like a few photos from each follower, which will inform them via a notification that your account exists, and it allows them to visit and eventually follow your account.
This review shows that It can help you with a personal account manager. This means that, regardless of what happens, you can have someone by your side at all times.
– It Works Beyond the Follower Count
It claims it can make sure your account is distinctive and original by making it visually appealing so that users are tempted to follow it from the moment they visit it. They claim they can also help you pick the right hashtags for your account and this is true.
Unlike some other Instagram growth tools that rely on bots to make mass 'following' and 'unfollowing accounts easier, Kicksta is claimed to work by boosting interactions and engagement on your account through likes and comments. I honestly think that they are worth more than these other companies.
– They Care More About Quality Than Quantity
It focuses on the quality of your numbers rather than the quantity, by fostering trust and loyalty with your followers through building real personal relationships.
This will help your account grow because it is both durable and profitable; it is also great for your brand's reputation because it will prevent spam-like actions. If you are a CEO or a senior manager and want to improve your engagement rate, this is the type of engagement you need.
It's nice that Kicksta provides this type of engagement, given that not many companies offer it. I feel that they always choose quality over quantity, which is precisely what anybody wants.
– Detailed Reports
On the dashboard, at the end of every month, you can see the performance and growth of your account, as well as your daily stats, and the program's real-time operation and interactions between your target accounts. These numbers seem to be extremely reliable.
What is The Organic Growth Strategy of this tool?
They use this strategy to grow their customers' accounts, which they do through improved engagement: They will like, comment, and follow other accounts, which means that they will do all of the hard work for you.
Users will perceive that you have interacted with them and will reciprocate the favor, which will increase your follower number. The more followers you get, the more they will want to follow you, and the results compound over time.
No one can argue that Kicksta implements the organic growth strategy that has given them a large following that they can monetize.
They have to work with what they have when it comes to organic engagement since they cannot use an automated system that will do the job quickly. Don't fall for companies that claim to be able to do it quickly though, as they will ruin your brand.
Pricing
It comes in two plans and a simple pricing structure. That is the creative and the professional plans.
1. The Creative Plan
It is $49 per month
Promises moderate growth
It has smart filters
It is safe & secure
Comes with exclusive video onboarding
Has 10 targets
2. The Professional Plan
It has everything that is included in the creative plan
It goes for $99 per month
Maximum growth is guaranteed
Has 40 targets
It has a premium email support
It has a live chat functionality
Has a dedicated account manager
Has a gender, hashtag, and location targeting
It has a blacklist
These prices are to be relatively affordable, but also not too affordable. This is one of those rare, mid-range prices that you want to try and find, so you can rest assured that you are getting your money's worth.
Kicksta Pros & Cons
Pros
It has a secure HTTPS website, so you can be sure you will not put your personal information in jeopardy if you choose to share it. Kicksta has done a great job of securing its website in this way. This also makes it easier for potential clients to find them because they will have a higher rank on Google.
They have visible and clear plans and pricing and no other hidden charges.
There is a Help and FAQ page on the website, this is a good one.
They have 24/7 Support via chat box, though they still take some time to get back to you and it is only limited to the professional plan.
It is very quick and easy to set up.
Good analytics and breakdown.
It allows you to go after your target audience based on the specific hashtags and interests you choose.
It doesn't post or comment on your behalf.
There is a 14-day money-back guarantee.
Cons
The Kicksta website doesn't have the best customer service, but that's not the end of the world. They do have a chat room, but it will be hard to contact them outside of business hours.
The company has many other positives, but they won't be able to help you, and even if you call within business hours, you may have to wait for an answer. Don't let this put you off though, because they have many other positives.
It's an automated service and not a real person.
No live chat support for those with a creative plan.
It does not work with Instagram Ads.
There is no smart filter to filter out topics and interests you might not want to target.
A lot of people fall for automated features for their Instagram accounts. Sometimes, Instagram might flag it as spam. But any automation tools or software can pose this risk on social media; if you need to prevent bans or suspensions, you are really in charge.
Even if you're using a tool that likes posts, that's only a piece of the puzzle: social media platforms can ban accounts that use too many hashtags or post too many comments.
Does Kicksta Work?
It has developed a stronger growth strategy compared to other Instagram growth services. Following and engaging with followers who have interacted with similar accounts does work, and there's no cap on its effectiveness.
Other services will use a one-dimensional strategy to increase your account's reach, such as choosing relevant hashtags. By engaging Instagram followers who follow similar content, you get the targeted results you may need.
The organic growth approach it employs has been proven time and time again to deliver results. It will help you attain growth, but slowly, since the organic growth strategy takes time to develop, and it requires the customer to have patience for the effects to compound.
When you're considering companies like Kicksta and doing a review, the organic method has its benefits and drawbacks, of course, but it's also free of any risk to your account in terms of being in trouble with Instagram.
However, as I briefly mentioned up there, it will take quite a while to see any lasting changes on your account. It would have been nice if organic engagement could be a quick fix, but it is a slow burner and, while it is not a scam, it can be too slow for some of your brand's needs to grow quickly.
Is Kicksta Legit?
When it comes to the Instagram tool, you should make sure that you are paying for a safe tool that will not get your account locked or banned. There are several important safety features that your tool should have.
It also needs to have a daily action limit, because there are only so many actions a human can perform in a day on Instagram, so your tool needs to mimic this behavior. If it goes over the daily action limit, Instagram will affect its algorithm, and your account will be barred from interacting with other accounts or worse, deleted.
For an Instagram growth company to be effective, they need to stay up to date on Instagram's algorithms, and It is especially skilled at this. If you are going to invest in a growth platform, you want one that takes a proactive rather than reactive approach to algorithm and terms of service changes.
The world is too brutal and wary of losing its reputation for you to rush things like some other tools do, which ends up putting up the users' accounts for a block or ban.
This is a legit company I'd say, because they don't lie about how their services work, and they want the best for their clients. We can see that they're doing enough to keep up with the play, which is valuable in an industry like this.
Best 5 Kicksta Alternatives
You have to keep some alternatives up your sleeve in case you come across a legit company. I will guide you through some of the best alternatives to this tool so that you have a plan B in case something should happen.
1. Twicsy
Twicsy is a service that promises to deliver real Instagram likes, followers, and views at a high-quality and premium price, as well as help you launch your Instagram presence.

With the ability to boost your page within minutes of placing your order, the Twicsy pitch sounds pretty amazing. They claim to be 100% legal and safe to use, and that the promotion requires no sensitive information to run.
Features
Instagram's real engagement and allegedly high-quality followers are among the claims. This package allows you to create your social proof and gain more visibility and credibility for your brand by automatically obtaining Instagram likes and views.
Price
100 followers for $2.97
250 followers for $5.49
500 followers for $7.99
1000 followers for $12.99
Pros
Secure website.
No Instagram password is needed.
Cons
Most legitimate services have help and FAQ pages but it doesn't.
So many bad reviews.
Promises some number of followers which might be bots.
2. Jarvee
Jarvee, like most automated bots on the internet, is capable of performing all of the repetitive tasks that you would prefer to avoid doing yourself. This app calls itself a social media scheduler, which means it automates your everyday activities like scheduling your posts and following other people.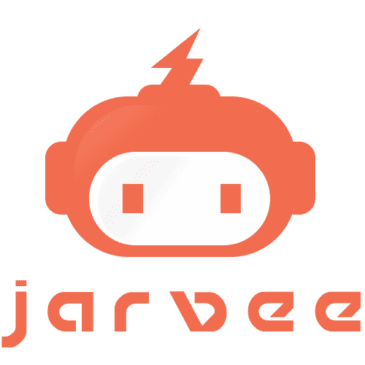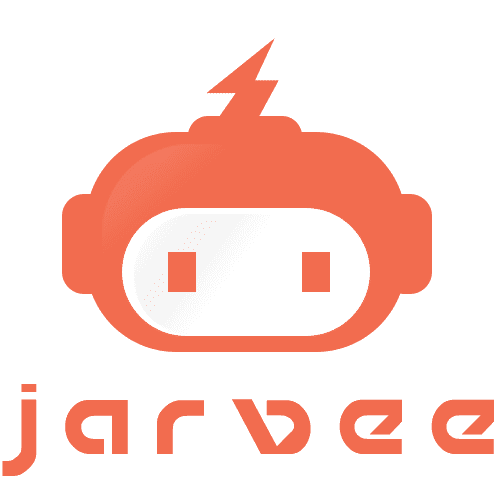 Jarvee is available on all major social networking websites, and it prides itself on increasing your followers to real ones only, who are much more likely to interact with your platform. On Twitter, Instagram, Facebook, Pinterest, YouTube, LinkedIn, Reddit, Quora, and Tumbler, this automation will help you safely and quickly grow and engage.
Features
It has automation for Twitter, Instagram, Facebook, Pinterest, YouTube, LinkedIn, Reddit, Quora, and Tumbler, which can help you grow your account in these mediums.
Price
Starter package for $19.95/month
Professional package for $49.95/month
Premium package for $69.95/month
And a business package which the price you need to contact them for.
Pros
It can boost your social media accounts.
It blocks some of the unwanted content.
Cons
The "auto-comments" feature sometimes doesn't generate meaningful responses which can lead to suspicion.
It behaves like a bot and the Instagram algorithm does not favor bots.
3. Growthoid
Growthoid is an Instagram growth company that grows your organic followers by hand, without bots or automation. This is a huge difference from other Instagram growth services, as it's rare to find one that doesn't work without bots or automation.

Growthoid is aware that it is not the best way to grow organic Instagram followers, so they offer their clients a simple service that produces real results. Growthoid gathers information about you, your profile, and your niche targets to help it develop a targeting strategy.
They will use things such as username, hashtag, location, and gender to target people in your audience and grow your followers organically. The idea behind this targeting is that you become followers who are interested in your content and are relevant to your niche, as this is the key to Instagram success.
Growthoid knows this because when you build a loyal and engaged audience around your content and business, instead of just a bunch of fake followers or hollow numbers that never engage with your content, you build your real follower base.
Features
You get a real-time dedicated account manager.
Your manager follows your targeting plan.
Growthoid can help grow any type of account.
Price
Standard package for $49/month
Premium package for $99/month
Pros
It has a 14-day money-back guarantee.
Cons
It is very likely to be a bot.
Growthoid requires your Instagram password, which is not a good one.
4. Combin
Combin is a social media marketing solution designed to help small to medium businesses and advertising agencies plan and schedule Instagram stories as well as posts in bulk. It helps digital marketers identify and engage the targeted audience to improve the platform's visibility.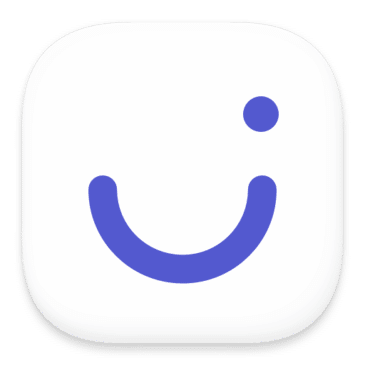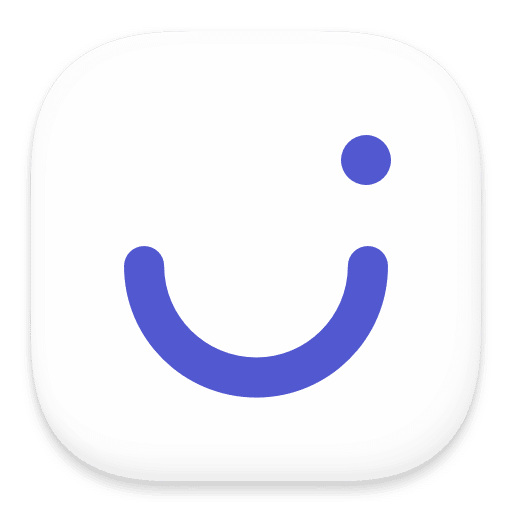 The system also allows administrators to monitor unfollowed accounts, monitor audience behavior, and find influencers to support marketing operations from a single interface.
Combin Price
The free package for $0/month
Personal package for $15/month
Business package for $30/month
Combin Pros
It has a free package for testing.
Has a FAQ page on its website.
Combin Cons
The website might not be secure.
Not too known.
Might use a bot.
5. Media Mister
Media Mister is one of the longest-running social media management platforms in the industry, and it offers a wide range of engagement options across a wide range of platforms – basically any social network that you can imagine.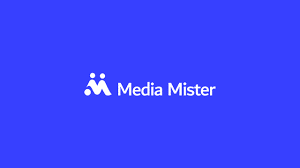 Media Mister recognizes that to establish your popularity and social standing, you need a unified social media strategy across all platforms. That is why they offer such extensive services and packages. Media Mister can help you achieve your goals on whatever social media platform you choose.
Media Mister's Features
It works with some of these social media platforms including Facebook, Twitter, YouTube, Instagram, LinkedIn, Spotify, TikTok, Pinterest, and others. When you sign up for the service, you select how many followers or engagements you want to send, and
Media Mister delivers your purchase into your account over time, meaning it may not arrive immediately. Media Mister does not provide genuine followers and engagements, and their service does not provide a way to grow any targeted followers who are related to your niche or interested in your brand.
In addition, some companies will provide you with figures, but that's all. Keep this in mind when you decide to purchase packages through a platform like Media Mister.
Media Mister Pricing
The vast majority of entry-level packages listed on Media Mister start from around $5.00, and there are even packages of likes, followers, and other services which start from $2.00. The Media Mister website offers full disclosure of all prices. Pricing for custom solutions and packages can be obtained on request. For more information, contact their support team directly.
Media Mister Pros
It has a huge range of services covering almost every major social media platform.
This is one of the longest established social media growth companies.
It has excellent customer support provided by an experienced team.
All their products are covered by a full money-back guarantee.
Media Mister Cons
The company has no telephone number, meaning that customer services are only provided by email and live chat.
FAQs
Q. Does It Have Any Type Of Guarantee?
The money back guarantee is valid for 14 days, so if you're not satisfied with their service within the first two weeks, you can simply contact them and they will refund your money.
Q. Will Kicksta Work For My Company?
Yes, it will work for any company. It doesn't matter the type of account you run, their process is the same. As long as there are people on Instagram who are interested in your brand, Kicksta will surely work for you.
Q. What Happens After Signing Up?
After signing up, you will receive an email confirmation from Kicksta as soon as you sign up. Give them up to 24 hours to complete your set-up process, then you will get another email that will confirm when the activity has begun.
Q. What Can I Accomplish With Kicksta?
Kicksta helps you get more real-life followers on Instagram. More followers mean better social proof and increased brand awareness for your brand, which leads to more gigs, more paid partnerships, and sales for your business.
Q. How Many Followers Should I Expect?
Since every account is different, this number will vary. If you're regularly posting high-quality content, you'll get a higher number of Instagram followers. Because these are real people who must decide for themselves whether or not to follow you, they cannot guarantee a particular number of followers, and you should never trust a company that says it can guarantee a certain number of Instagram followers because it's just not possible.
Q. Am I Buying Instagram Followers With Kicksta?
No, you are not. A lot of people go to Kicksta intending to buy followers. But that is not it, you can't buy Instagram followers with Kicksta. In fact, according to the company, they work hard to educate people about why buying Instagram followers should be avoided. Why? It is simply because buying Instagram followers results in getting ghost followers and low engagement, and puts your account at risk of getting banned or deleted from Instagram.
Q. What Growth Method Do They Use?
Kicksta provides organic Instagram growth using the liking method, according to them, which is the least intrusive growth method. This method provides you with steady growth without putting your account at so much risk. They use proprietary AI-powered technology which helps you get real followers who genuinely like your account.
Q. Can I Deactivate the Account At Any Time?
Yes, of course, you may deactivate your account at any time in the dashboard. They try to keep it as flexible as possible, I recommend them for this. However, the people who have had the most success are the ones who have been with them the longest.
Q. Is My IG Account At Risk After Using Kicksta?
No, it is not, it will be hard for someone to hack your account while using Kicksta, and it is also almost impossible for IG to suspect any unusual activity while you use Kicksta.
Q. Does This Tool Violate Instagram's Community Guidelines?
Considering that Facebook and Instagram have cracked down on third-party services that automate activity and sell fake followers, this is where I think things get murky.
Q. Is Kicksta Taking Advantage Of Instagram Loopholes?
Yes, the liking of other images is automatically done, but It claims that it does so in a way that "resembles human interaction" and with a frequency that meets Instagram guidelines.  You should just take them at their word for it on that claim, as there is no further explanation on their website. Since people can choose to follow you after they see you as one of their photos (or not), there are no follower guarantees.
Q. Is Twicsy Legit?
I can't say, but a product that offers a particular number of followers for a specific price is a no go for me.
Q. Can I Get Shadowbanned?
This is still possible, but it will only happen if you overuse bot technology. It's important to avoid going too far but to stay within the guidelines of the International Grading Organization to lower risk.
Q. Is Growthoid Legit?
Growthoid is a completely legit business I believe, that will listen to its clients when it comes to Instagram success. They have all the right tools in all the right places, and the best part is that they can keep their word on what they have promised to do for their clients.
Q. What Is The Estimated Product Delivery Time?
Delivery times vary depending on the size and complexity of the order, but we try our hardest to make sure that orders are processed and shipped within one to two working days. In a few minutes, you'll start to see the benefits of your purchase, with the remaining balance coming shortly after.
Q. Is It Legal To Buy Instagram Growth Services Like This?
You can buy any of the services that we provide, and we make sure that our products and services are compatible with the terms and conditions of the social networks in question. They are 100% safe and legal as we only offer 100% real Likes, Followers, Views, Comments, Reposts, Retweets, and so on.