Introduction
Linkello is a popular Video Chat App specially used for communication through video calls & text messages without any installation. There are various alternatives to Linkello, not only the website for desktop but the various applications for different platforms like Android, iPhone, Windows, and Tablet.
It provides wonderful fluidity and quality of video calls for up to 4 people. The chat facility is also convincing. It allows you to share your screen with your companions. No need to install any software or to create an account for the same. They make sure not to save your data.
Linkello simply allows you to create a URL for the video call and it stays active for up to 24 hours. You can even modify the meeting settings as per your need. This link allows you to operate a free video call screen from any device with any operating system.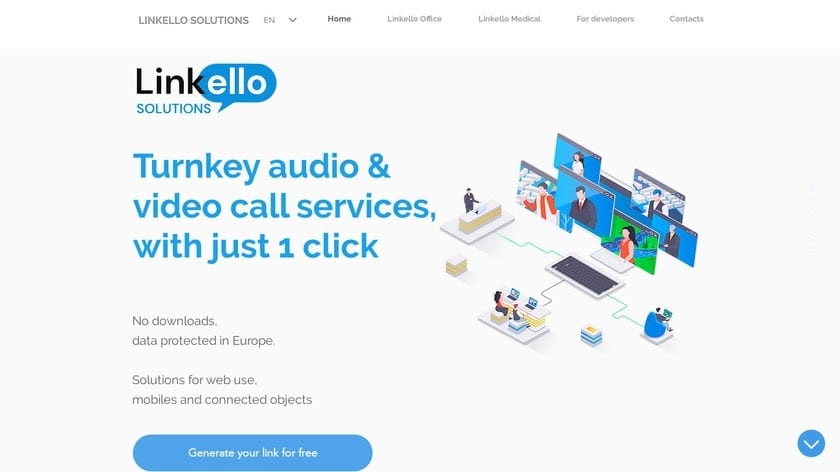 Linkello Features
No Need To Download Linkello
Excellent Quality Video Chatting(Maximum 4 Persons allowed)
Screen Sharing
Instant Messaging
Cross-device Compatibility
No Registration Required
Support Voice Calls and Video Calling
Linkello Pros

Let's see some advantages of using Linkello
Ready to use software

Easy and safe to use

Reliable support from developers
Linkello Cons
We haven't found any disadvantages to Linkello, if you find anyone please share them with us.
Linkello Pricing
Linkello is available for free. But it has a pro version called "Linkello Office" It has 2 pricing plans as the following:
Linkello Office Basic

Linkello Office Essential
For more detailed pricing info click here.
Alternatives of Linkello
1# Telegram
Telegram is video conferencing software that allows people to communicate via instant messaging and voice-over IP. It is a cloud-based software. Telegram thrives to provide privacy speed and security. It is unquestionably fast and secure like SMS but it has more features too.
Telegram was founded in 2013 by Nikolai Durov & Pavel Durov. Today it serves around 400+ million people all over the world.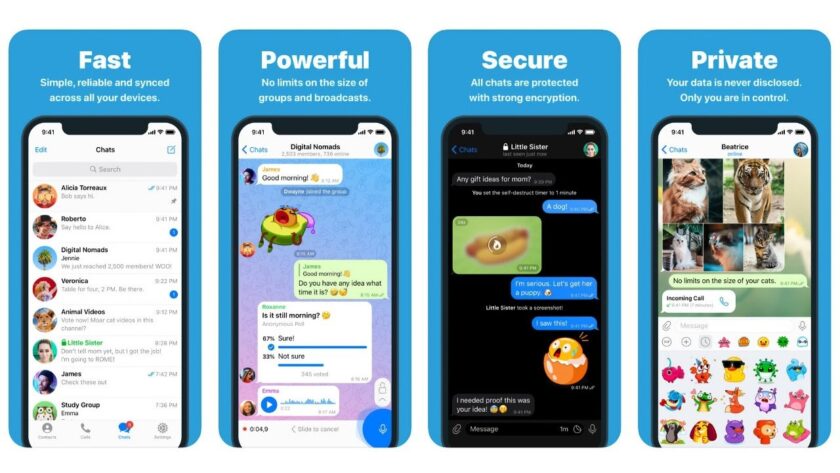 Advantages
Open-source platform with a data-based library

Allows to log in from multiple devices simultaneously

Self-destruction messages setting

End-to-end encryption

Two-step verification

Cost-Free
Disadvantages
Phone number required for registration

End-to-end encryption only for secret chats

Servers sources are not open

Annoying pop-ups notification
2# Signal
Signal is the result of merging TextSecure and RedPhone. It saves SMS expenses and includes more features as well. Signal keenly focuses on the security and privacy of the users. It provides one-to-one encryption and includes features like videos, images, voice notes, and other files as well.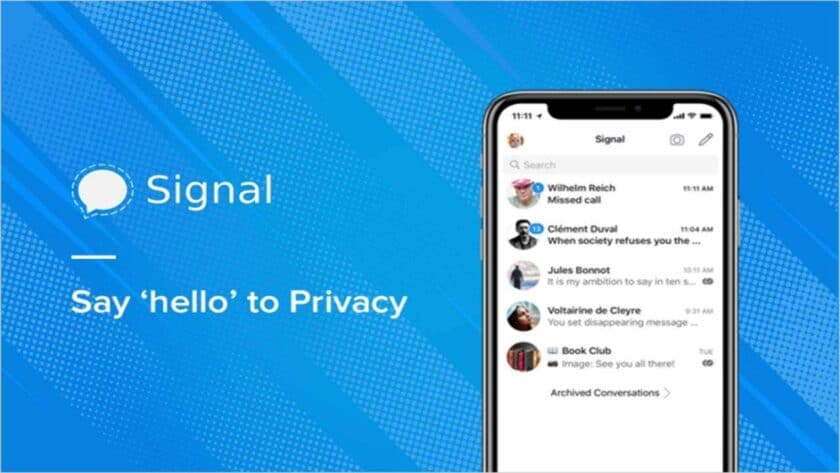 You can create a group to circulate the information as well. It came into the limelight as whistleblower and privacy advocate Edward Snowden once said, "Every day I use Signal, it is the most scalable encryption tool we have."
Pros
End-To-End encryption

Perfect Forward Secrecy for text messages, voice notes, and video calls.

No IP address log

Self-destructing message feature

Transparency

All Signal products are free
Cons
Needs phone number to log in

Not-so popular widely

Has a bug on the iOS app
3# WhatsApp
WhatsApp is owned and managed by Facebook. This app allows you to exchange messages on iPhone and Android phones. It allows users to exchange voice notes, images, and other media files quickly and securely.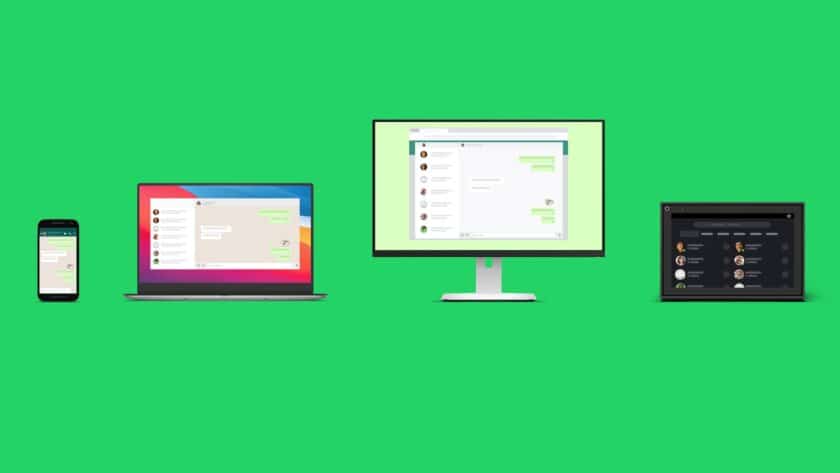 In addition, it allows sharing locations with friends and family. Users can create groups and have Voice calls and Video calls in groups while maintaining privacy.
Arresting Benefits
Email chat feature

Reliable performance

Free to use

Can put stories

Can delete a sent message

Broadcast message facility
Downer

Limited file size

No sign-out

Needs contact number

Limited people to add incall

Doesn't work without the internet

Can be hacked
4# Skype
Skype is popular video conferencing software for online messaging and video calling which can be used on computers, tablets, and mobile phones. It allows connection with friends, family, and business colleagues. It provides free online calling, text messages, and affordable international calling to mobiles and other devices for effective collaboration among teams.
Netizens can use the features like calling mobile and landlines all over the world with competitive rates of subscription and skype credit.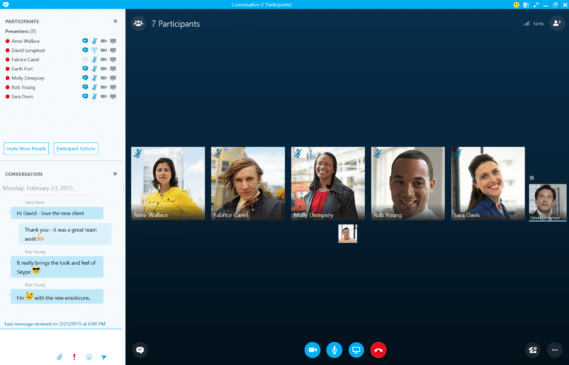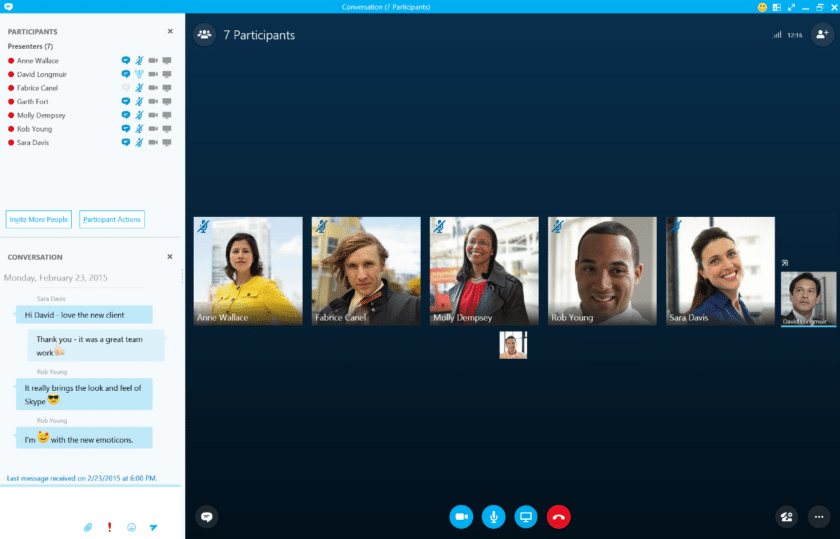 Pros
Reliable security for video conference

Available on various platforms

Limitless video call with 50 participants

Recording meeting feature

Dependable online support

Exclusive VoIP service
Cons
Source code protection can be developed

Confusing user interface

Few ad insert
5# Google Hangouts
Google Hangouts allows you to exchange messages, images, videos, and much more with an individual or a group. Any device compatible with the Google Chrome extension allows users to use the features of Hangouts.
It is available on Android, iOS, and Chrome OS on any device. Users can initiate free voice calls, and video calls and send the required information across the world.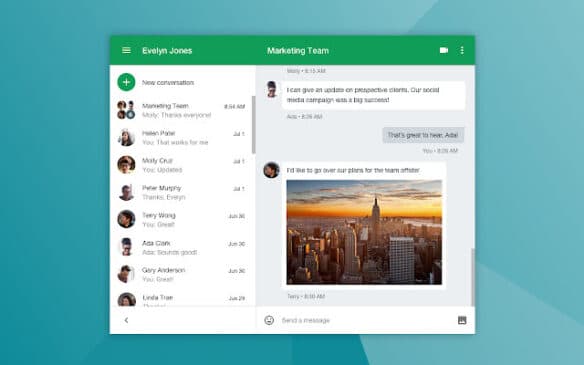 Benefits
Can be used on any platform with any OS

Auto-sync conversations

Smooth video conference

Screen sharing feature
Limitations
Google account is the primary need

Cannot keep track of messages

Cannot put status

Volume is less compared to competitors
6# Wire
Wire offers online messaging, voice notes, videos, conference calls, and file sharing with great security. The most secure platform to collaborate on your meetings and share the files for the same. It provides end-to-end encryption. Like other competitors this too allows users to connect with friends, family, and colleagues on all kinds of platforms with various operating systems.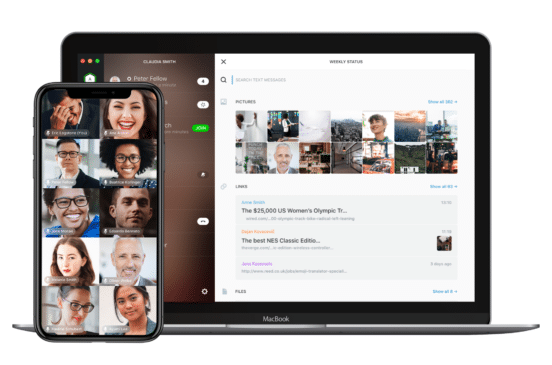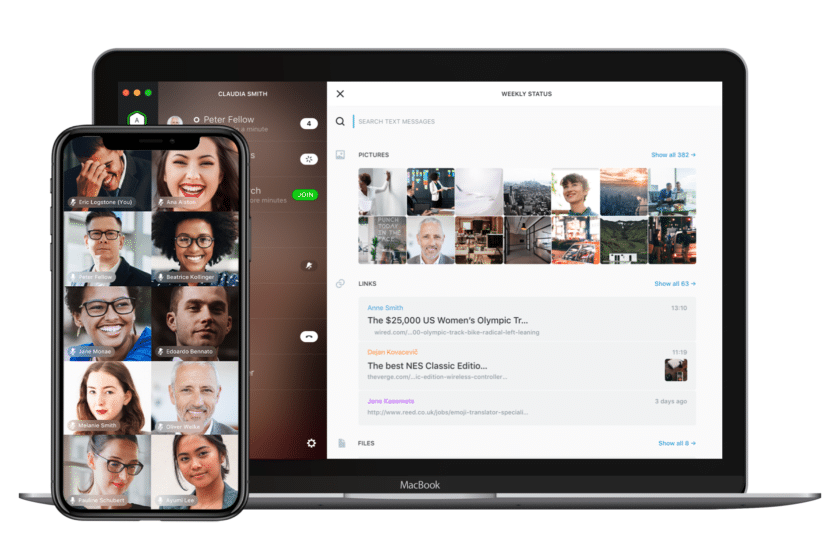 Merits
HD quality video call with high security

Allows for collaboration with clients and video conference

Unlimited package available for free

It provides 24 hours service
Demerits
No prohibition to share links with unknown users

Poor customer service

A sudden interruption in video calls
7# Jitsi Meet
Jitsi Meet provides you the platform to video call with many people at a time. This app allows you to call all day every day without even creating an account. It's 100% free. Like Linkello, Jitsi Meet also provides services like sharing media files and much more without any privacy glitches.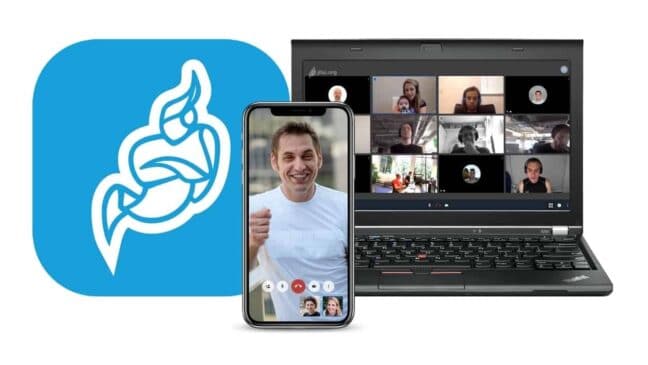 Advantages
No need to install any software

Recording of meeting for offline

Meetings can be streamed on social media platforms
Disadvantages
Requires large data storage

Not reliable for a large audience

Session time is limited

Audio-video quality depends upon the bandwidth
8# Facebook Messenger
Facebook Messenger is the only platform integrated with the social network site Facebook. It helps you to stay connected with friends and family and other contacts on Facebook. Messenger makes your conversation fun and engaging with its inbuilt features. It allows users to share images, voice notes, videos, GIFs, and much more. It is online free software that syncs with your contact and keeps you connected with the people you know.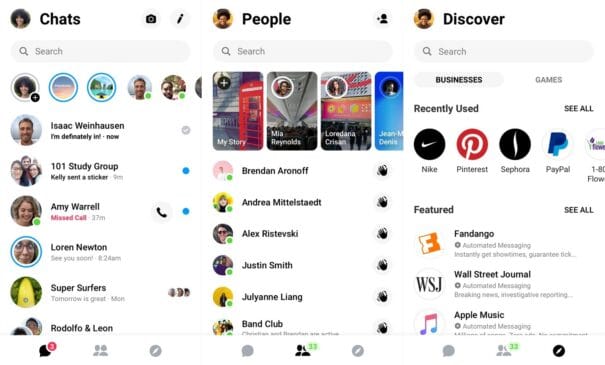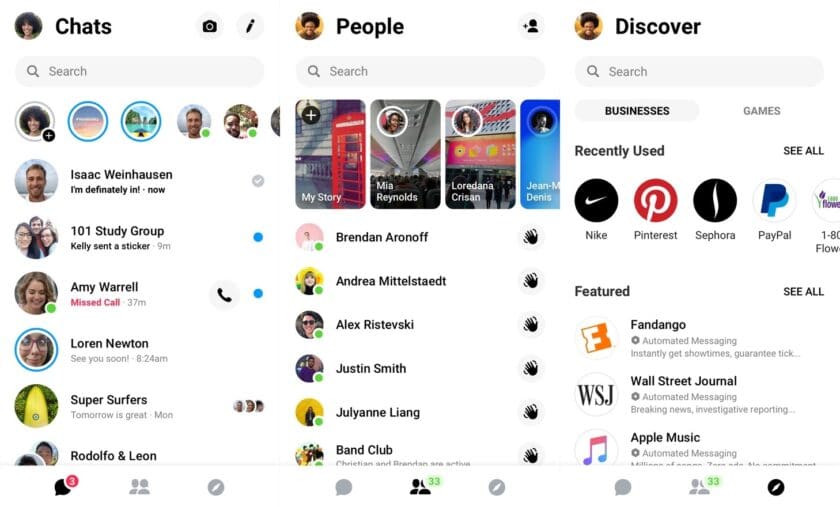 Benefits
Fast texting with a low internet connection

Users can make a call

Easy to share media with a person or in a group

No need for contact numbers
Downers
Difficult to complete privacy

Messenger becomes compulsion while using Facebook

Needs lots of space

Battery drains fast
9# Zulip
With Zulip you can keep threading model long conversations like email with you. The software is 100% open-source powered by Electron and React Native. You can directly catch up with the important conversation while ignoring the not-so-important messages. The vibrant team of hundreds of developers from all over the world strives to provide security to the users.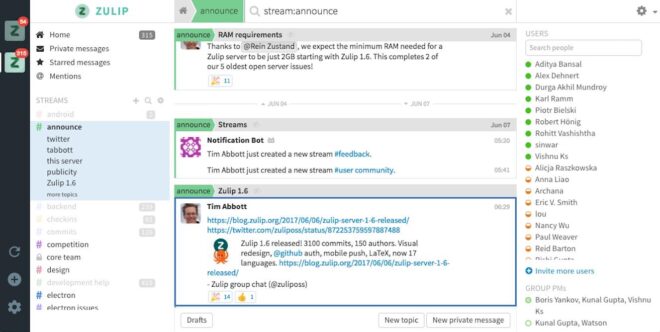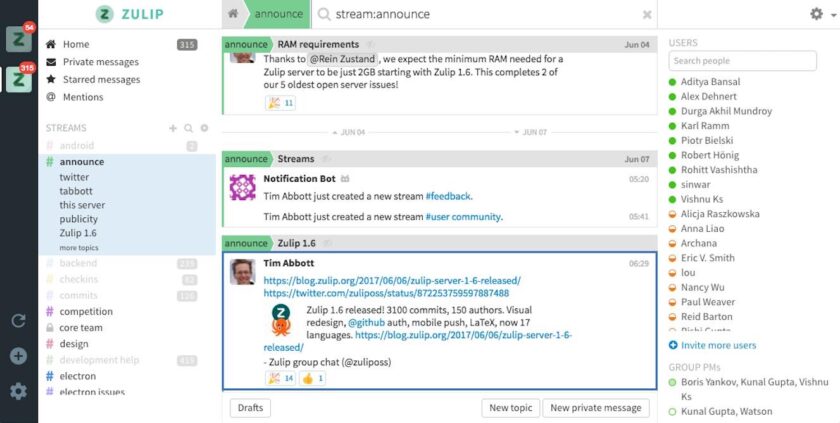 Merit
Keeps track of the conversations

Free and open source

Amazing mailing feature

Can modify notifications as per need
Demerits
No end-to-end encryption

Takes time to get used to

UI design isn't appealing as messaging feature
10# Pidgin
Pidgin is the only chat platform that allows you to log in at a time with multiple chat networks simultaneously. It is a convenient multi-protocol platform used by millions of clients. It can be connected to AIM MSN Yahoo XMOO and more chat networks at once.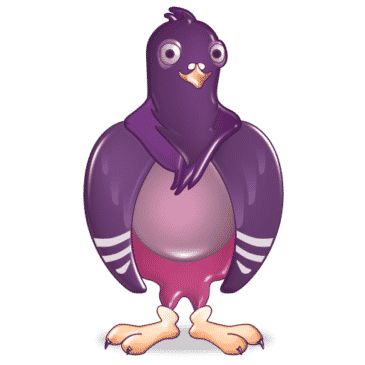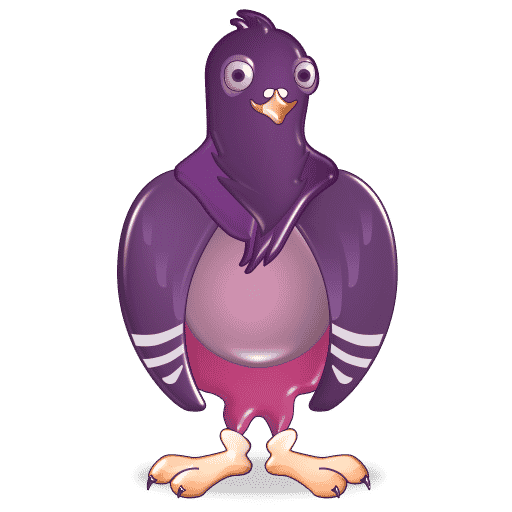 Pidgin had inbuilt support for NSS, which offers client-to-server encryption. Pidgin is developed and launched fully free which provides a plugin architecture that allows any user to build extensions and connections to new networks and third-party services.
Advantages
Supports long chats with IM protocols

Allows to exchange large media files

Supports unlimited third-party plugins

Reliable interface
Disadvantages
Not a VoIP application

Security is not so reliable


Cannot be used on Mac

Bugged Linux version
Wrap up
Let's conclude the article, there are many social media applications and websites available over the internet. You can select as per the need of your requirements and the features of the particular software. 
Though there are many arresting features of the Linkello you can still move forward to the alternatives as per your needs.
We have covered the various platforms for diverse operating systems. Some of them are best for mailing, long messages to convey, video calls, conference calls with a team or client, media sharing, etc. Find your niche and identify the perfect platform for you and your team, client, friends, and family. Show up your best and rock it!